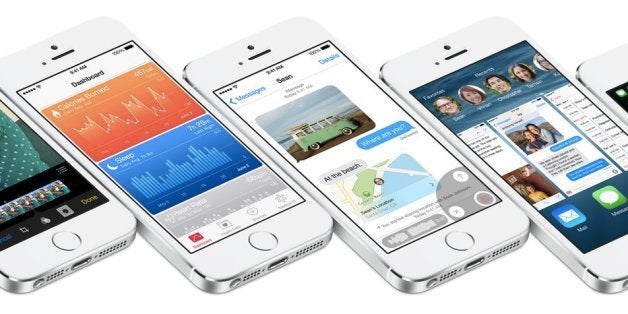 If past form is anything to go by, Apple's announcement of HealthKit as part of its latest iOS release (iOS8) at the World Wide Developers Conference (WWDC) has marked a historic moment for digital and mobile health care. Apple has a well-established knack for taking emerging technologies from promising to dominant by creating user-friendly integrated experiences.

Take music. There were already plenty of media players on the market when Apple released iTunes and the iPod in 2001, followed by the online iTunes Music Store in 2003. By mid-2008 the Store had sold five billion songs, rising to 10 billion by spring 2010, and had transformed music distribution. Take smartphones. Early versions appeared through the 1990s and Blackberry shaped the market through the early 2001 until Apple debuted its first iPhone in 2007 and the App Store in 2008. This opened up not just the market for smartphones but also a whole new app economy. Within five years, in 2013, customers spent $10 billion on the App Store, where over 100 million apps are available. Take tablet computers. Various executions from tech companies appeared through the 1990s but the market was marginal until Apple launched the first iPad in 2010.
There's been no shortage of really smart ideas and technologies in the mobile health care space too. What's been missing is a player that combines health care smarts with the ability to put integrated hardware, applications and connectivity into millions of consumers' lives. Step forward Apple. With over 800 million iOS devices sold, and 9 out of 10 users running the latest operating system, it has a massive user base already. Many are used to tapping their trusty iPhone for email, messaging, social media and videos as well as health and fitness tracking such as Fitbit, Runkeeper and Weightbot. Given that there's no shortage of such apps on iOS devices, it may not be immediately clear what Apple is bringing to the party with the HealthKit. But anybody who has used a variety of different apps with different interfaces and different functionality will recognize the allure of integration.
Healthkit is the API that apps use to send data to a new Health app, which the interface that presents it all to you. Within the new Health app there are different categories distinguished by different colored tabs for metrics such as blood pressure, weight, sleep, hydration and blood sugar. Some metrics can be derived from the iPhone's current functional capabilities such as tracking sleep patterns, distance walked and steps taken. Others will need to be captured or input from an external device: activity rates, blood sugar levels, respiratory rate and hydration levels. There are already third-part devices for measuring such functions, and HealthKit will be able to capture and integrated data from them. However, speculation is rife that Apple's next category-defining hardware innovation will be its own wearable device -- widely tipped to be an iWatch. The specifics of all these new developments are exciting enough in their own right, but there are even more exciting implications in the wider context of evolving health care practices.
One big implication is in behavioral change. Many of today's health care issues have significant attitudinal, behavioral and lifestyle factors: smoking, excessive alcohol consumption, poor diet, lack of physical activity, lack of sleep and stress-inducing behavior such overwork. Most people know that they should do something about these factors, and they may even want to, but somehow they don't get round to making sustainable changes. This is where an influential model from Stanford researcher BJ Fogg comes into play: B=MAT, short for: Behavior is the product of Motivation, Ability and Triggers coming together at the same time. Apps can help to foster healthier new behaviors by making it easier (increasing ability) and more fun or interesting or rewarding (increasing motivation) for someone to do what they already want to do. Apple is a master at both of these elements and provides triggers (alarms, reminders etc.) always to hand on the ever-present iPhone.
Another big implication is the impact of a coherent vision shaping an integrated health and fitness ecosystem. Consumers currently use a mix-and-match, string-and-duct-tape approach to deciding what to do and whether/how to track it. Take remembering medication. Patient compliance and adherence alone is a huge problem. It's currently addressed by companies such as ePill.com with a whole range of smart dispenser and reminder gadgets. Take fitness. Anybody aiming to get fitter can end up with a motley collection of gadgets and logs to track their progress. Apple's health ethos is all about integrating disparate elements to create a smooth, compelling user experience.
Unlike any other organization, Apple has the money, the consumer reach, the technical expertise and the track record to give new meaning to that old adage: An Apple a day keeps the doctor away.