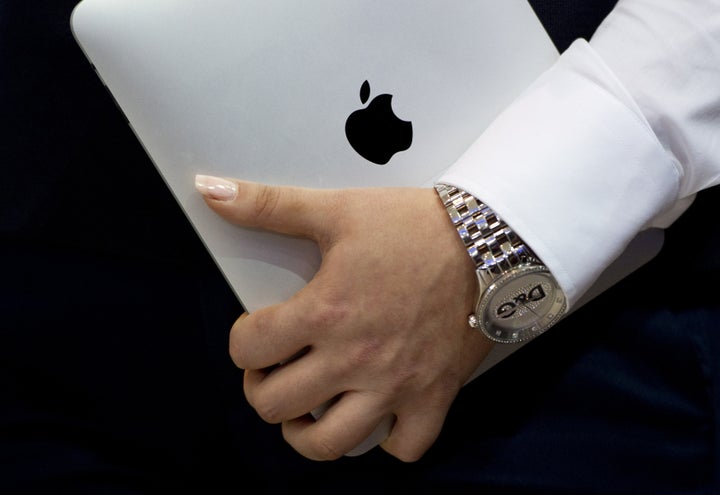 "Come see what 2011 will be the year of," Apple teased in its invitation to an event being held March 2 at which the Cupertino company is expected to unveil the iPad 2.
CrunchGear writes that the announcement of the iPad 2 is " a fact, jack."
So what might the iPad 2 look like? What features can we expect to see?
According to TUAW, oddsmakers at Bookmaker.com have even compiled the odds of seeing several different new features from the iPad 2.
The consensus among the numerous reports and rumors is that the next generation Apple tablet will be faster, lighter, slimmer, with at least one camera. There have also been rumors that the new iPad will have small speakers, that several versions of the tablet will be announced, and that it will not include retina display. There has even be buzz that the iPad will be available in white.
The Wall Street Journal, which has been correct in predicting the makeup of Apple products in the past, said "people familiar with the matter" told them the new iPad "will be thinner and lighter than the first model." In addition, the Journal wrote, "[i]t will have at least one camera on the front of the device for features like video-conferencing, but the resolution of the display will be similar to the first iPad, these people said. It will also have more memory and a more powerful graphics processor, they said."
Engadget added in a report, "The device will remain at 10 inches but will now feature both front and rear cameras (not a huge surprise), and... there's an SD slot."
Several, including the Wall Street Journal, have noted that the iPad 2 will not feature the ultra-high resolution retina display that the iPhone 4 boasts.
Daring Fireball's John Gruber wrote,
I asked around, and according to my sources, it is too good to be true: the iPad 2 does not have a retina display. I believe the iPad 2's display will remain at 1024 × 768. Its display may be improved in other ways -- brighter, better power consumption, thinner, perhaps. Maybe it uses the new manufacturing technique Apple introduced with the iPhone 4 display, which brings the LCD closer to the surface of the touchscreen glass -- making it look more like pixels on glass rather than pixels under glass. But my sources are pretty sure that it's not 2048 × 1536 or any other "super high resolution".
Apple's press conference begins at 10 AM PT/1PM ET. Numerous tech blogs will be live-blogging the announcement, and you can follow live on CrunchGear, Engadget, CNET, ZDNET, the LA Times, and many more.
What features do you hope the iPad 2 will include? Weigh in below,then see CNN's report on what to expect from the next iPad.
WATCH:
Related
Popular in the Community