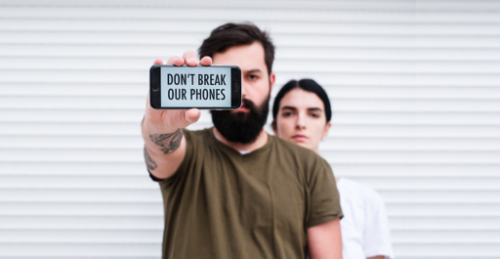 The bureau requested a court order to access a phone belonging to one of the attackers who killed 14 people in San Bernardino, California, last December. It has asked Apple to create a backdoor, or software that would be able to circumvent passcodes on an iPhone, in order to see the attacker's data.
But privacy experts, along with the CEO of fellow tech giant Google, have sided with Cook, who published an open letter on Wednesday lambasting the "unprecedented" demand, saying it would "undermine decades of security advancements that protect our customers" and prove catastrophic in the wrong hands.
The internet security nonprofit Fight For The Future organized a protest on Wednesday, which saw a few dozen advocates gather outside Apple's flagship store in San Francisco. The group is planning dozens of events around the country next Tuesday to fight what Greer warns could become a dangerous precedent.
"This is being falsely framed as a debate between privacy and security," said Fight For The Future campaign director Evan Greer. "The reality is that encryption is security and undermining it is insecurity."
The White House has denied asking Apple for a backdoor. Press secretary Josh Earnest said the Justice Department "is simply asking for something that would have an impact on this one device." But privacy advocates called the FBI's request a patently illegal demand that could give them free reign over the public's data.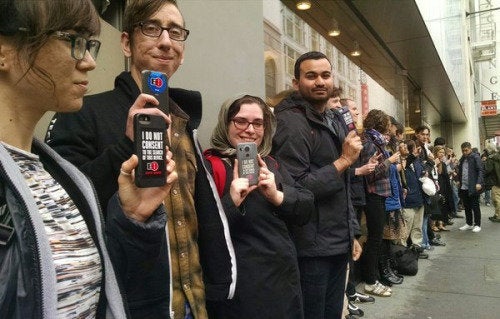 "They're not just asking Apple to unlock one phone, they're asking them to build software to circumvent their own security," Greer said. "You'd destroy one of the most important security features of the iPhone -- once it's built, it doesn't just go away."
"They chose this case because they want precedent that they can order a company to design a particular feature at their whim," he said, noting no court has ever approved an order this broad.
"We build secure products to keep your information safe and we give law enforcement access to data based on valid legal orders," Pichai said. "But that's wholly different than requiring companies to enable hacking of customer devices [and] data."
Apple has complied with government requests before, and The Daily Beast notes the tech giant has aided authorities at least 70 times since 2008. But the company increased encryption safeguards beginning with its iOS 8 and later versions, saying at the time it wouldn't be able to comply with requests to pull data any longer.
Greer warned that if Apple were to comply with such a demand, a precedent would be established that could put people in danger -- especially those in marginalized communities.
"This is actually about people's safety," she said. "Secure phones keep people safe. Breaking those phones puts people in danger."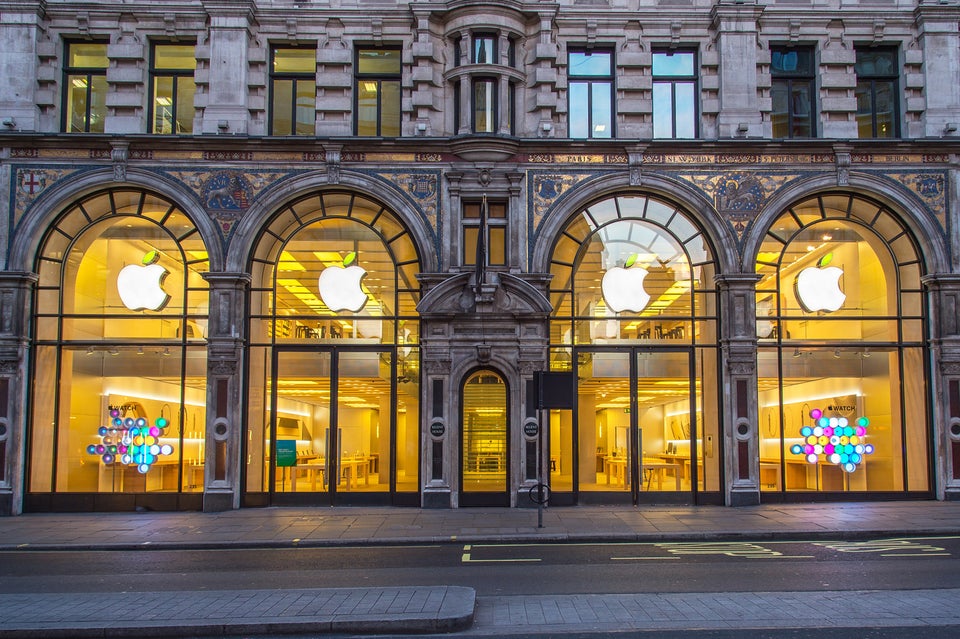 Jaw-Dropping Apple Stores Around The World
Popular in the Community