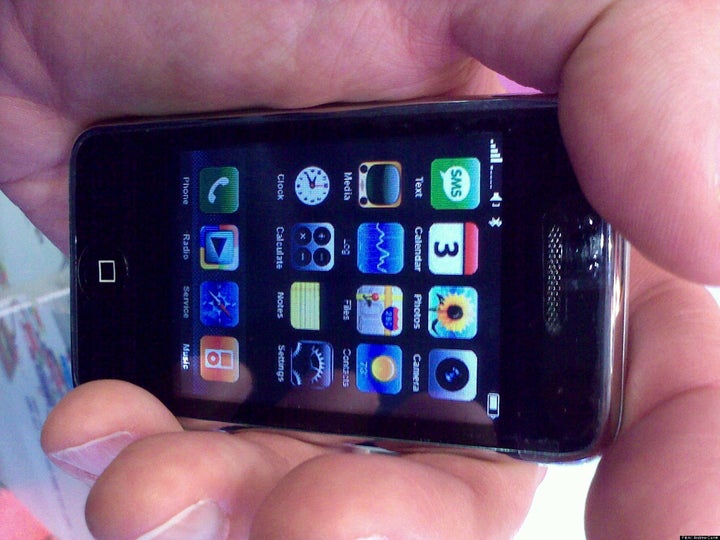 *Scroll down for update.*
This cheaper, smaller iPhone "would be about half the size of the iPhone 4," WSJ reports. The device could feature "an edge-to-edge screen that could be manipulated by touch, as well as a virtual keyboard and voice-based navigation," according to an unnamed person reportedly familiar with a prototype of the new phone.
A miniature iPhone could also mean a miniature price tag. Currently, consumers can pick up an iPhone 4 for $199 with a two-year contract from either AT&T or Verizon Wireless; The Journal writes that a smaller iPhone could be available at half the price. "That would allow carriers to subsidize most or all of the retail price, putting the iPhone in the same mass-market price range as rival smartphones," the source told the Journal.
Apple could release the new device as early as summer 2011, the source also hinted.
"It's not as if Apple has never made cheaper products in order to attract truly mass audiences," CNET acknowledges. "The iPod range offers variations from $49 to more than $200."
WSJ also reports that a budget iPhone could come with free access to Apple's MobileMe online storage service for personal digital media.
This new rumor steals some buzz from the Mobile World Congress, the largest yearly mobile conference, at which Apple is not present. The MWC is currently taking place in Barcelona and will run until February 17.
UPDATE An anonymous source has told Cult Of Mac that Apple plans to release the iPhone Mini with very little integrated memory. Less memory means the device will cost far less than the full-sized models.
"It will have only enough memory to buffer media streamed from the cloud," writes Cult of Mac. "The [device] will pull ALL it's content from MobileMe. When users buy a movie or TV show on iTunes, it's available to stream to their iPhone or iPad."
The source also assured Cult of Mac that the iPhone Mini will feature enough memory to download and run applications.
Related
Popular in the Community