Apple has revealed its "exciting" iTunes announcement, which the company promised would make November 16 "a day you'll never forget."
The big news? The Beatles are now available on iTunes.
Apple wrote in a press release that beginning today, "the group's 13 legendary remastered studio albums with iTunes LPs, the two-volume "Past Masters" compilation and the classic "Red" and "Blue" collections are available for purchase and download on iTunes® worldwide as either albums or individual songs. Fans can also get a special digital "Beatles Box Set" featuring the "Live at the Washington Coliseum, 1964" concert film, a worldwide iTunes exclusive which captures the Beatles' very first US concert." Songs will cost $1.29 each, an album $12.99, and double albums $19.99.
Apple announced the news on its website, Apple.com, which was given over to a black-and-white photo of The Beatles with the header "The Beatles. Now on iTunes." (See images below)
It's been more than a hard day's night of negotiations for Apple, EMI, and The Beatles' representatives. The Wall Street Journal notes, "The Beatles-iTunes agreement represents a watershed in a fraught, decades-long relationship between two of the biggest icons in their respective fields.The two sides have traded lawsuits since 1978, when the Beatles alleged that the computer maker, incorporated as Apple Computer in 1977, infringed on the band's trademark in the name and logo of Apple Corps."
"We love the Beatles and are honored and thrilled to welcome them to iTunes," said Apple CEO Steve Jobs in the press release. "It has been a long and winding road to get here."
See the 8 biggest remaining iTunes holdouts below, from our post here.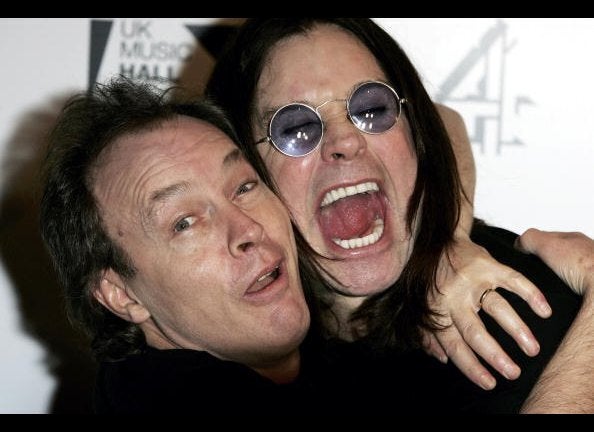 itunes hold out artists(CLONED)
LOOK: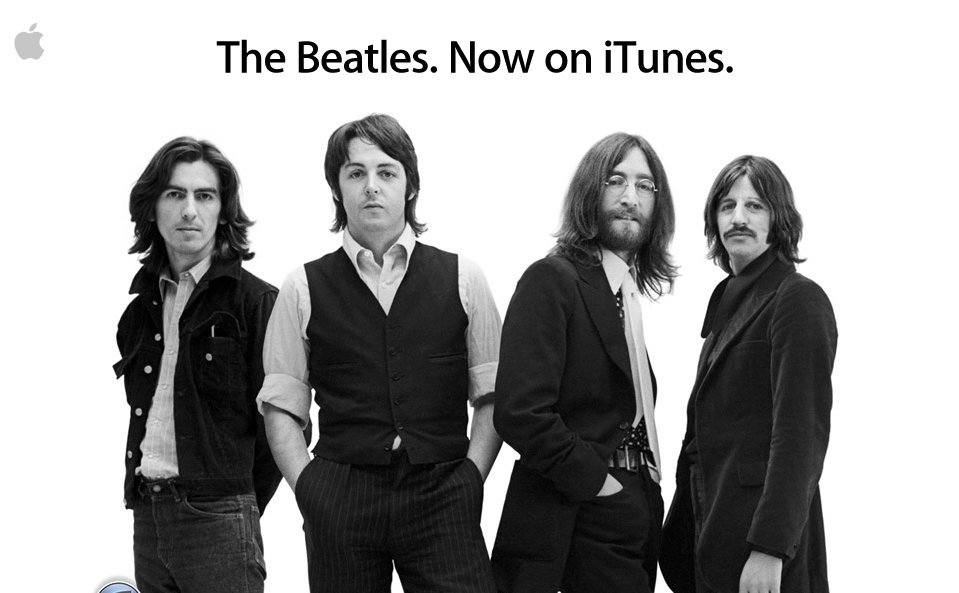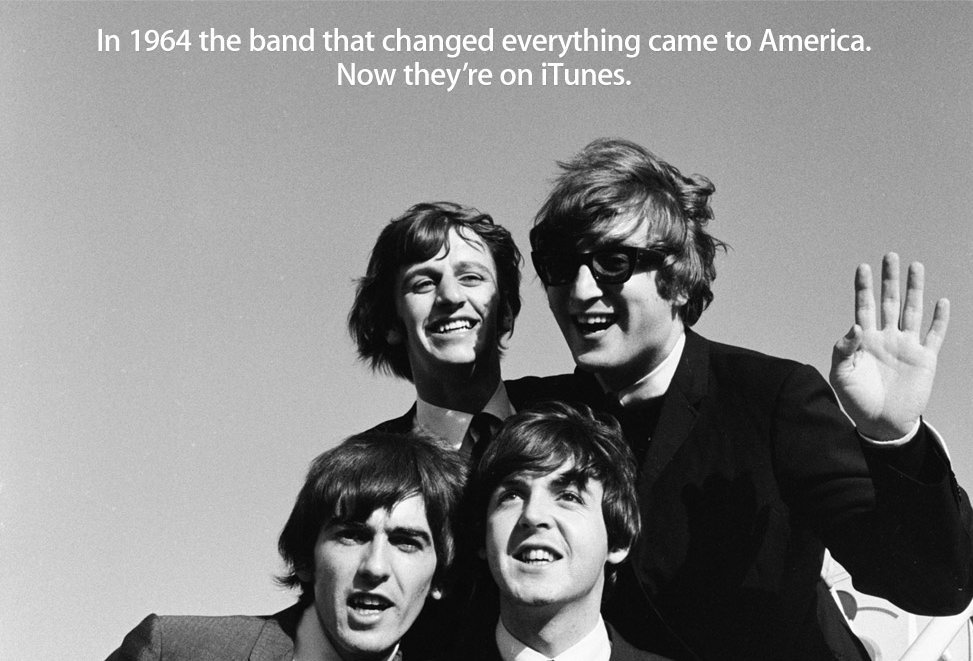 Support HuffPost
The Stakes Have Never Been Higher
Related
Popular in the Community