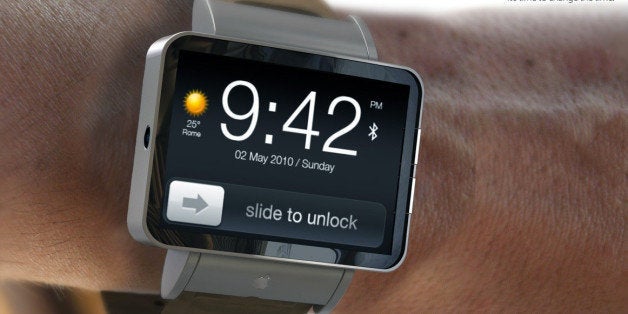 Nobody knows a lot about the iWatch -- we don't even know if it's called iWatch, actually -- but here's what the rumor mill has to say:
It's coming out in October. The next version of Apple's mobile operating system, iOS 8, comes out this fall. Sources say the iWatch will arrive then, as well. On Thursday Reuters reported that the watch will arrive in October, according to the news outlet's "sources."
It will have at a big health element. Apple's watch will have at least 10 sensors, some of which will be used for health and fitness tracking. This makes sense since Apple announced a new health component for iOS 8. That Health app syncs with fitness trackers and keeps your data all in one place.
There will be multiple designs. The watch will come in different versions with different style screens, the WSJ reports. At this point, Apple has a few competitors in the smartwatch market, some of which come in various styles. The Pebble watch, for example, sells both the original Pebble and the Pebble Steel. Both are available in multiple colors. Android's smartwatch, Android Wear, will come with both round and rectangular faces. Samsung's Galaxy Gear comes in four different styles, three of which are rectangular and one long.
Apple expects to sell a ton. The company plans to sell 50 million units in the first year, Reuters reports. That's a huge number, especially for a product that hasn't yet proven itself to be popular. In comparison, Apple sold 71 million iPads in 2013.
It will be "slightly rectangular." The watch face measures 2.5 inches diagonally, and is semi-rectangular, sources told Reuters.