The time has arrived. Say hello to the Apple Watch.
Apple unveiled its new smartwatch, the Apple Watch, at a much-ballyhooed event on Tuesday in Cupertino, California. The device ends months of rumors and fevered speculation about a wearable device from the company.
The watch has a touch screen, but it also detects pressure -- so you can press it, too. Apple said the watch can be used as a "comprehensive fitness device" and will work only in tandem with the iPhone 5, 5s, 5c, as well as with the newly announced iPhone 6 models.. It also features sapphire glass, a material more scratch-resistant and harder than Apple's Gorilla Glass, which has been used for iPhone screens since the 4s. Sapphire glass, by contrast, has only been used before on iPhone camera lenses.
The Apple Watch will be offered in two different sizes and will come in three finishes: Apple Watch (steel), the Apple Watch Sport (aluminum) and the Apple Watch Edition (18-karat gold). It will be available early next year and start at $349.
The watch is particularly centered on health and fitness, tracking things such as heart rate, activity, distance covered and calories burned. The watch will also include several apps created specifically for the device. One cool feature getting people talking: the ability to share your heartbeat with your friends who also have Apple watches.
The Apple Watch also has features meant to appeal to those who aren't obsessed with fitness. It will include Apple's new wireless payment system, Apple Pay, which will let people use the device to pay for actual things in brick and mortar stores with a wave or tap of the wrist. The watch also allows for easy access to local movie listings, personal schedules and music. And according to CEO Tim Cook, there are more features on the way.
This is a developing story and has been updated.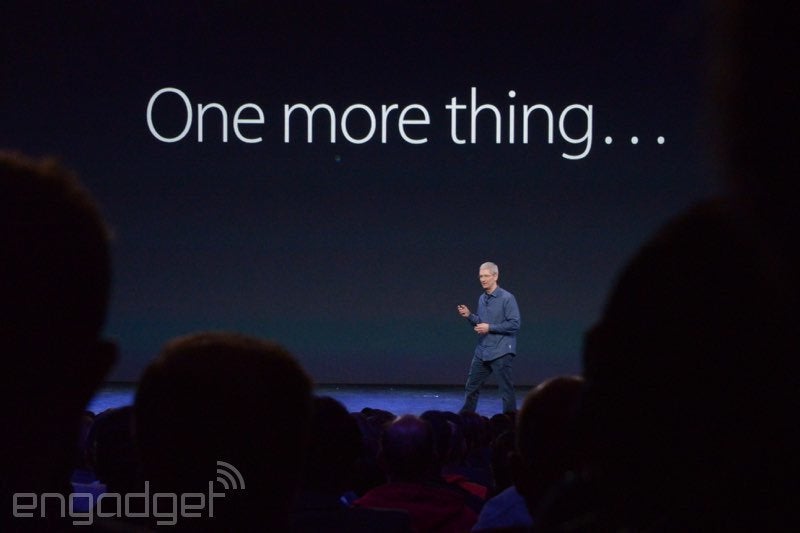 Introducing Apple Watch
Related
Popular in the Community