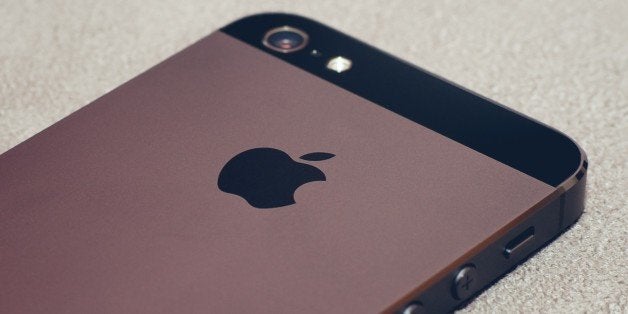 Apple is facing a class action lawsuit over the storage on its iPhones, iPads and iPods.
A class action lawsuit was filed Tuesday in California, alleging that Apple "fails to disclose" to people that as much as 23.1 percent of the advertised storage space on 8 GB and 16 GB devices would be consumed by iOS 8. There is also a discrepancy between the advertised amount of space available for users on a device and the actual space available, the lawsuit claims. Instead of providing the promised amount of storage, Apple pushes users to buy more space on the iCloud.
"Our clients and consumers across America were provided less than Apple promised them and we look forward to vindicating their rights through the lawsuit," Bill Anderson, an attorney for the plaintiffs, told The Huffington Post in a phone interview on Wednesday.
Apple did not immediately respond to HuffPost's request for comment.
People realized that iOS 8 was going to eat up all the space on their iPhones as soon as it was released last September. Many had to delete photos and apps, even going as far as to remove the Bible app from their phones. We warned iPhone 4S owners not to download the new operating system, since it reportedly was slowing down that model so significantly.
There's a lot to complain about when it comes to iPhone storage. Some devices that Apple offers -- like the 16 GB iPhone -- have such small amounts of storage that they quickly become unusable.
A report released last Thursday by Apple analysis blog Above Avalon predicted that Apple will make $3 billion in 2015 from people upgrading to iPhones with more storage after their 16 GB models become unusable. The more money you spend on an iPhone, the more storage you get. The 16GB iPhone 6 starts at $199, and you can get the 64GB and 128GB models of the iPhone 6 for $299 and $399, respectively. You get 5 GB of free storage when you sign up for Apple's iCloud storage system, but if you want more, it will cost $0.99 per month for 20 GB of storage, and goes all the way up to $19.99 per month for 1 TB (terabyte) of storage.
Apple benefits from creating these problems in its operating systems. The company releases a new OS every year, and most apps regularly update to work better on new systems. The newer operating systems don't work well on older Apple products, encouraging people to buy newer devices. Of course, you can always choose not to upgrade your operating system and apps.
You can read the lawsuit in its entirety below:
Popular in the Community