Thousands of MacBook owners complained about a defect with the laptops they bought in 2011.
Now a few of them are taking their issues to court.
Three MacBook owners filed suit against Apple in a California federal court Tuesday, claiming their 2011 MacBook Pros have defective graphics cards that the computer giant has not adequately fixed or compensated them for.
The plaintiffs are seeking class-action status, meaning they would be fighting for anyone who experienced these problems. A Change.org petition asking for Apple to replace or fix all 2011 MacBook Pros that experience the issue has more than 23,000 supporters.
Apple has not yet responded to the suit. Representatives from Apple did not immediately respond to requests for comment.
According to the filing, the MacBook's problem is rooted in how the graphics card is attached to the computer's motherboard. The lead-free soldering material, they say, cracks over time because of heat from the unit, "turning their computers into '$3000 paperweights.' "
"What's unique about this case is that this problem was there from the onset," said Gary Mason, a founding partner at Whitfield Bryson & Mason LLP, which filed the suit. "Apple knew it," he said.
At launch, the computers came in various models with starting prices ranging from $1,119 to $2,499. More expensive customizations were also available.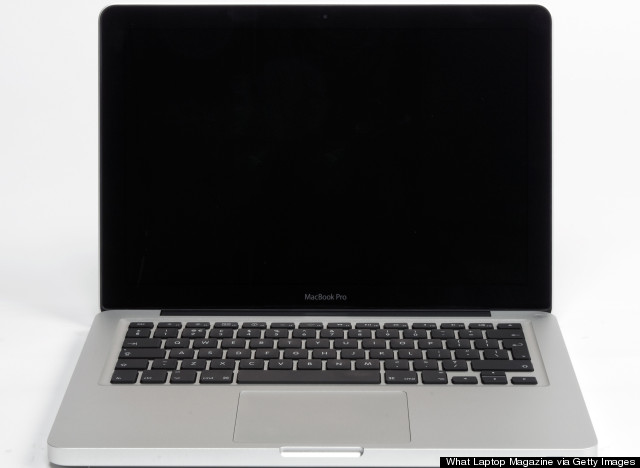 Reports of the alleged flaw in these laptops have been popping up for some time. Threads about the issue were posted on Apple's own forums at least as early as February 2013, and an entire Facebook group — now with over 5,000 members — was made to discuss the problem.
This January, popular site MacRumors reported problems in 2011 MacBook Pros with discrete graphics cards—generally more powerful, more expensive cards that are attached to the motherboard rather than integrated into the system.
The cards, also known as graphics processing units or GPUs, would reportedly fail, leading to system crashes and on-screen glitches, like red strips displayed across the screen or fuzzy images. There were also reports of frequent system resets.
In some cases, Apple was said to replace the motherboards — at a cost of up to $600 to out-of-warranty customers according to Whitfield Bryson & Mason LLP and old posts on an official Apple forum — but that apparently didn't help.
News of the lawsuit comes just days after Apple reported record Mac sales during the busy back-to-school season from July to September, boasting 5.52 million units sold.
In a poetic twist, the name of the case is Book et al. v. Apple, Inc.

Related
Popular in the Community