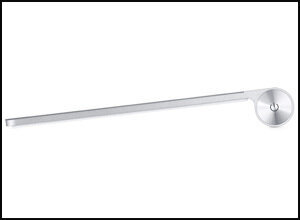 A new Apple device has just hit the company's online store: the $69 Magic Trackpad.
The Magic Trackpad, which is shipping now, is an accessory for Mac desktop computers that gives the desktops the same multi-touch trackpad you'd find on Apple's MacBooks. The Magic Trackpad is around 80% larger than the laptop's touchpads, battery powered, and has bluetooth connectivity.
The entire surface acts as a button, so it's also a possible mouse replacement. And all of the expected gestures are here: two-finger scrolling, pinch to zoom, fingertip rotation, and three- and four-finger swipes. You can enable and disable gestures at your discretion from System Preferences.
What do you think of the new gadget? Weigh in below. Apple also upgraded its iMac and Mac Pro lines.
Related
Popular in the Community