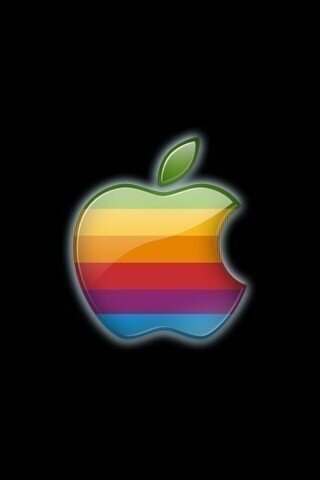 UPDATE: The Manhattan Declaration app has been removed from Apple's App Store.
As PinkNews reported, Apple seems to have pulled the controversial app, a decision that comes after thousands signed an online petition protesting the app and asking for its removal.
--There's been no shortage of controversy over apps Apple has see fit to ban from its App Store.
Now the Cupertino company has sparked outrage over an app it did approve, Manhattan Declaration, that is a "call of Christian conscience" inviting users to take a stand against gay marriage by signing a 4,700-word "declaration" penned by Christian clergy, scholars, and others.
The Manhattan Declaration, the text of which is included in the app, "speaks in defense of the sanctity of life, traditional marriage, and religious liberty," according to its creators. The app "issues a clarion call to Christians to adhere firmly to their convictions in these three areas," and allows users to add their signatures to the declaration.
Users can also take a short, 4-question survey that includes questions such as "Do you support same sex relationships?" or "Do you support the right of choice regarding abortion?" Answer "yes" to either of the above and you'll be told you replied incorrectly.
Apple awarded the app a rating of "4+," which means the App Store found the app to contain "no objectionable material."
On the other hand, apps like "Obama Trampoline," the Bush-lampooning "My Shoe," or iBoobs, which shows pixelated jiggling breasts, have previously been banned, in some cases for poking fun at political figures, and in others, for their sexually suggestive content.
Bloggers have fired back at Apple--and the app's creators.
The app fosters "homophobia and extreme anti-choice views," writes Change.org, which blasts the principles spelled out in the declaration for "[boiling] LGBT people down to little more than deviant cretins." PinkNews calls the app "anti-gay." One website created a petition asking Apple to remove the app.
The creators of the Manhattan Declaration responded to the "radical liberals" with its own blog post, saying, "These radicals often pollute the debate with ranting. They rant about 'equal rights,' without explaining how homosexuality deserves it, 'women's rights,' without explaining how women have a right to kill their child, and even 'hateful Christians,' without showing instances where we hate."
Apple's App Store approval policies are notoriously murky and infamous for being inconsistently applied. For example, the App Store recently rejected political cartoonist Mark Fiore's work on the grounds that it ridiculed public figures, then later decided to accept his work. Thousands of "suggestive" apps were also removed, without warning, from the App Store earlier this year.
Do you think Apple should keep or remove the app? Weigh in below.
Related
Popular in the Community