As Apple faces increased scrutiny for hiring foreign firms to manufacture its products overseas, CEO Tim Cook says that the U.S.-based company is looking to bring more jobs back home.
The announcement was made as Cook and Williams sat and chatted about the company's products. When Williams asked Cook why Apple isn't a made-in-America company, Cook replied thus:
You know, this iPhone, as a matter of fact; the engine in here is made in America. And not only are the engines in here made in America, but engines are made in America and are exported. The glass on this phone is made in Kentucky. And we've been working for years on doing more and more in the United States. Next year, we will do one of our existing Mac lines in the United States.
Williams also asked Cook how bringing manufacturing jobs back to the U.S. from China would affect the price tags attached to devices like Macs, iPhones and iPads. "Honestly," Cook said to Williams, "It's not so much about price, it's about the skills, et cetera. Over time, there are skills that are associated with manufacturing that have left the U.S. Not necessarily people, but the education system stopped producing them."
(Watch the video above for a preview of Tim Cook on "Rock Center with Brian Williams," which will air on in full on NBC, Thursday, December 6, at 10 p.m. ET.)
"We could have quickly maybe done just assembly, but it's broader because we wanted to do something more substantial," Cook told Bloomberg. "So we'll literally invest over $100 million. This doesn't mean that Apple will do it ourselves, but we'll be working with people, and we'll be investing our money."
"[W]e have a responsibility to create jobs," Cook also said, per Bloomberg. "I don't think we have a responsibility to create a certain kind of job, but I think we do have a responsibility to create jobs [...] Over 60 percent of our sales are outside the United States. So we have a responsibility to others as well. But this is our home market, and I take all of those very seriously—jobs, education, giving back, the environment."
Apple had 700,000 factory workers employed in China, [Jobs] said, and that was because it needed 30,000 engineers on-site to support those workers. "You can't find that many in America to hire," he said. These factory engineers did not have to be PhDs or geniuses; they simply needed to have basic engineering skills for manufacturing. Tech schools, community colleges, or trade schools could train them. "If you could educate these engineers," he said, "we could move more manufacturing plants here." (Steve Jobs, p. 546).
The Cupertino-based Apple in recent months has taken steps to respond to intense criticism from customers and activists over the treatment of workers in its global supply chain, particularly at massive industrial mini-cities operated by manufacturing giant Foxconn. A small team of independent investigators from the non-profit Fair Labor Association were hired by Apple earlier this year to inspect conditions at three China-based Foxconn plants; the probe turned up a number of "serious and pressing" abuses of Chinese labor laws. Apple ordered the audits after a string of worker suicides at one of Foxconn's Shenzhen plants, an explosion at a Foxcon plant in Chengdu, and a spate of reports about unsafe working conditions and improper labor practices emerged from assembly lines where workers assemble iPhones, iPads and iPods.
This post has been updated.
Before You Go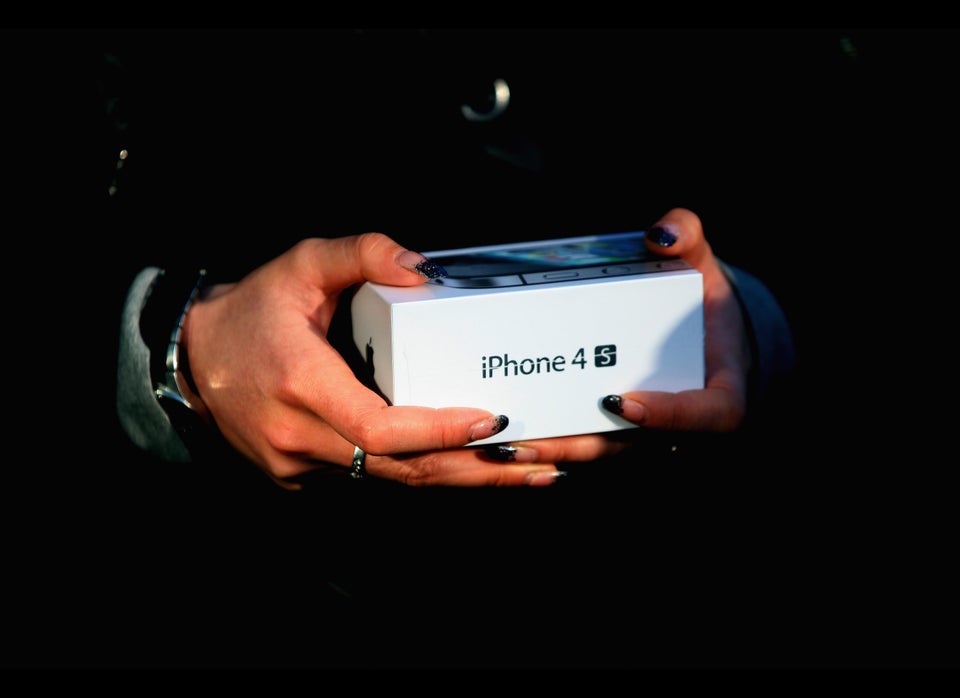 Most Outrageous Facts About Foxconn iPad Factories
Popular in the Community