 For five years, Apple has been content to outsource its mapping capabilities to Google. Now, it is replacing Google's Maps app with its own in a move that promises to give Apple more power over what iPhone users see, what advertisers can sell them, and how users are lured into the Apple ecosystem -- but only if the new app delivers.
"Apple is making a big stride into search," said Noam Bardin, CEO of Waze, a mobile navigation app that offers maps for drivers. "This is the first time that we're seeing an advance at Google's core business in a credible way."
The Maps app, which replaces the Google-powered mapping tool that previously came pre-loaded on the iPhone, will offer new navigation and search features that put Apple front-and-center for all location-oriented queries. Need directions or restaurant recommendations? The revamped Maps, which features integration with Yelp and Siri, will serve up suggestions for where to go and what to do next: It offers turn-by-turn navigation, which was previously unavailable to iPhone users, as well as ratings, photos and deals for more than 100 million businesses.
The move from providing slick hardware to offering up relevant search results marks an important evolution in Apple's strategy. As the company leans more heavily on software to differentiate the iPhone from its rivals, it is making an effort to turn the iPhone into the ultimate lifestyle device that provides information users wouldn't have found elsewhere and shapes how they spend their time offline.
Bringing together the location information on the Maps app and Siri's responses to users' questions, which Apple has been storing and, presumably, studying for the past nine months, Apple stands to tie its gadgets more directly into users' lives so that the iPhone isn't just how they find where they're going, but how they decide where to go.
"What Apple is trying to do is build a platform that really understands who I am, what I want, and what I'm trying to do," said Altimeter analyst Chris Silva. "Apple strives to perceive a customer's want, not just fit a customer's need ... Whoever knows me best from a tool provision standpoint, be it Google, AOL or Apple, that's who I'll use the most often."
Apple "wants to become our right hand," Silva added.
Siri has always relied on location information to tailor its search results, but the deeper integration with Maps helps ensure that users will increasingly rely on Apple's search interface for every question, be it to double check a factoid or find a place for after-dinner drinks. And the more questions Apple users ask, the better Siri can satisfy their desires.
But Apple has yet to demonstrate, beyond the controlled setting of a keynote demo, that its Maps product offers more than Google's app, which the company has spent eight years and millions of dollars developing. For example, Apple's Maps app lacks access to public transit directions, which is standard fare on Google Maps. It is also only available when the iPhone is connected to the Internet, whereas Google announced this week that Android users would be able to browse maps offline.
The new Maps app also relies heavily on Siri, who for all her airtime in Apple commercials, has yet to prove herself an indispensable assistant to many people. Though 87 percent of iPhone 4S owners use at least one Siri feature a month, most haven't branched out beyond a basic set of functions, according to a survey from market research company Parks Associates. It remains to be seen whether Siri will be helpful or a handicap when performing local searches.
A refined understanding of who users are, what they want, and where they are can be leveraged not only to attract and retain smartphone buyers, but also to claim a larger stake of the approximately $2.6 billion U.S. advertising market. Location-targeted mobile ads outperform their generic counterparts and command a growing share of the ad market: Spending on mobile ads tied to location or maps has more than doubled in the past two years, from 10 percent in 2010 to 25 percent in 2012, according to Opus Research.
Apple may be able to more intimately marry Siri, Maps and iAds to help advertisers target the millions of people using its iOS devices -- while excluding rival companies, such as Google, from tapping into that valuable treasure trove of data.
"Apple wants to be in that value chain of helping you find something and leading you to it, and helping you find it through advertising is just another way to do it and another type of revenue model," said Scott Sutherland, managing director of equity research for Wedbush Securities. "Apple makes most of its profits off of devices, and while advertising is way down there, it's becoming more important."
Apple's push to invest in building its own Maps offering also speaks to the growing need to leverage software to gain a competitive advantage in the glutted smartphone market. A slick touchscreen, high-resolution camera and slim build have gone from marketing fodder to the bare minimum users expect.
To stand out, Apple needs a device that offers what the competition doesn't have, which is why the company has given star treatment to Siri in its ads. The Maps app promises to offer yet another way to set the iPhone apart from competitors.
"Every phone has more hardware than people know what to do with," Bardin said. "It's not about hardware, it's about the software and functionality of the phone."
Flip through the gallery to view some of the features that will be available in Apple's Maps app.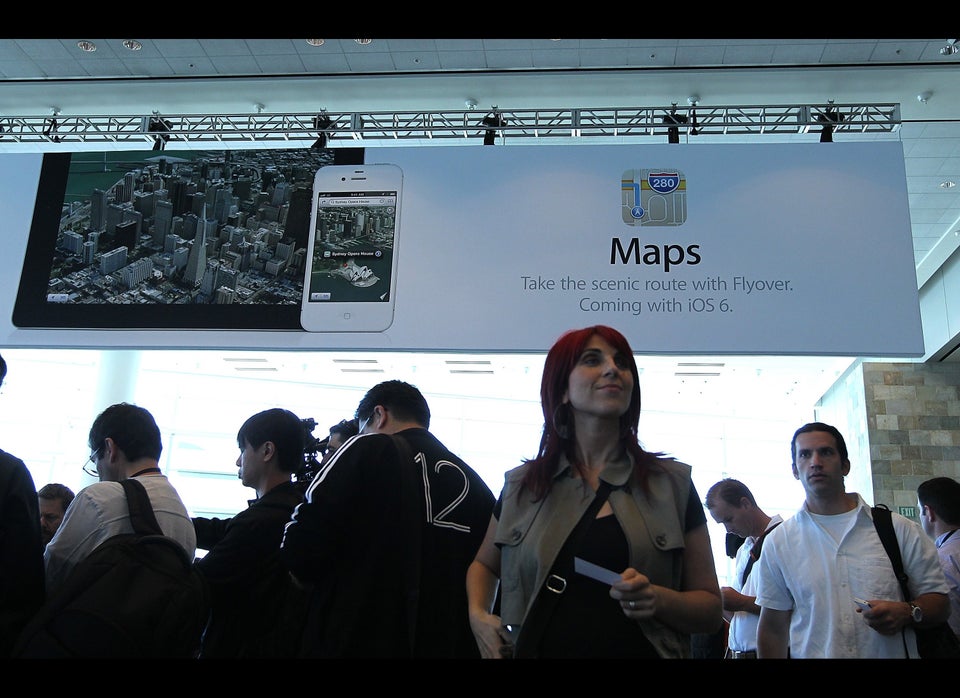 Apple Maps App Features
Popular in the Community