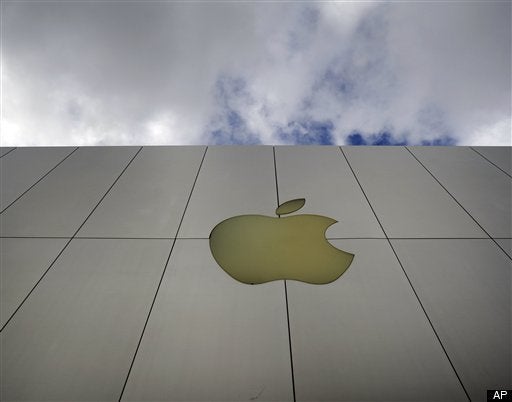 Only two companies in the world currently top $300 billion in market capitalization. One of those is oil giant, Exxon Mobil. the other is now Apple.
While Goldamn Sachs' investment in Facebook, and the social media giant's valuation at $50 billion grabbed headlines, Apple somewhat quietly achieved its highest valuation ever. Now it's considered the world's second most valuable company, behind Exxon Mobil by $73 billion, according to Fortune.
Apple stock jumped more than $7 (2.25%) Monday morning as a wide market rally marked the begining of 2011. As a result, the market capitalization (the stock price times the number of outstanding shares) of the tech giant rose over the $300 million mark. Apple shares topped $300 in October, which put the company's value at about $274 billion. In May 2010, Apple passed Microsoft to become the world's most valuable tech stock.
The dramatic rise, not only in the final months of 2010 but the entirety of the year, as been spurred by record earnings. In the fourth quarter alone Apple sold 3.89 million Macs, 14.1 million iPhones, 9.05 million iPods and 4.19 million iPads, according to Mashable.
However, it's unlikely that Apple will pass Exxon Mobil anytime soon, as the gap between the two companies has actually grown (now $73 billion, up from $50 billion in October). Especially with oil prices on the up-and-up, Exxon is expected to maintain its spot at number one.
Popular in the Community