 "The iPad comes out on my actual birthday. It's like God and Steve Jobs got together and said, 'We love you, Phil.'"
That quote isn't from an Apple advertisement. It's from a 2010 episode of ABC's hit sitcom Modern Family. In it, Apple fanboy Phil Dunphy claims it's fate that the tablet will be released on his birthday and waxes poetic about the iPad throughout the episode.
Back in 2010, when the first iPad hit Apple Stores, it seemed the tablet was so hyped that it practically advertised itself. As it turns out, that wasn't so far from the truth. According to details spilled at the ongoing Apple-Samsung trial, that episode, along with all the other media hype, played directly into Apple's marketing strategy: hold off on the advertising, just sit back and let the media go hog wild.
Testifying at the Apple-Samsung trial on Friday, Apple's senior vice president of worldwide marketing, Phil Schiller, confirmed Apple's patented (ha!) non-marketing marketing strategy. Here's how Bloomberg News described his testimony regarding the release of the first iPhone, released in 2007:
Schiller, discussing the iPhone, said Apple decided not to pay for any advertising during a brief period after the device was introduced in January 2007 and when it went on sale later in the year.

"We didn't need to," Schiller said. He read from several rave reviews of the iPhone and iPad, explaining that such stories did a better job than advertising to build buzz.
Another key part of Apple's marketing approach is getting Hollywood stars to use its gadgets. "One of Apple's employees works closely with Hollywood on so-called product placement so its gadgets are used in movies and television shows," according to Bloomberg's account of Schiller's testimony. Bloomberg Businessweek also reported earlier this year that Apple has "spent decades strengthening its subtle but powerful grip over Hollywood, and unlike many companies, says it never pays for its products to appear on television or in movies."
But the first iPhone and iPad were launched when Steve Jobs, master of marketing mystique, was at the helm of Apple, and it remains to be seen if the company can maintain that marketing mojo.
And it bears noting that Apple can't always wield media frenzy and fanboy hype to its advantage: big buzz over unreleased products has actually burned the company in the past (or at least that's Apple's story and it's sticking to it).
After seeing its stock slide after a disappointing quarterly report in July, Apple laid blame in part on anticipation on the next iPhone. Knowing that an Apple product announcement was coming in October 2011, the media fully expected to get the iPhone 5. Instead, they got only a relatively small upgrade with the iPhone 4S. Bummed, demand for iPhones dipped and sales suffered. They used a similar excuse for an earnings miss last October.
The lesson for Apple is that if it wants to let the media lend a hand in promoting its products, it's got to deliver on the innovative goods. Given the level of secrecy at the company, that's always a question open for debate. Managing expectations is surely something on the company's mind as it prepares its next product release for September (maybe finally it'll be the iPhone 5?). This time around, be sure to watch how soon -- or if -- those Apple ads appear.
Related
Before You Go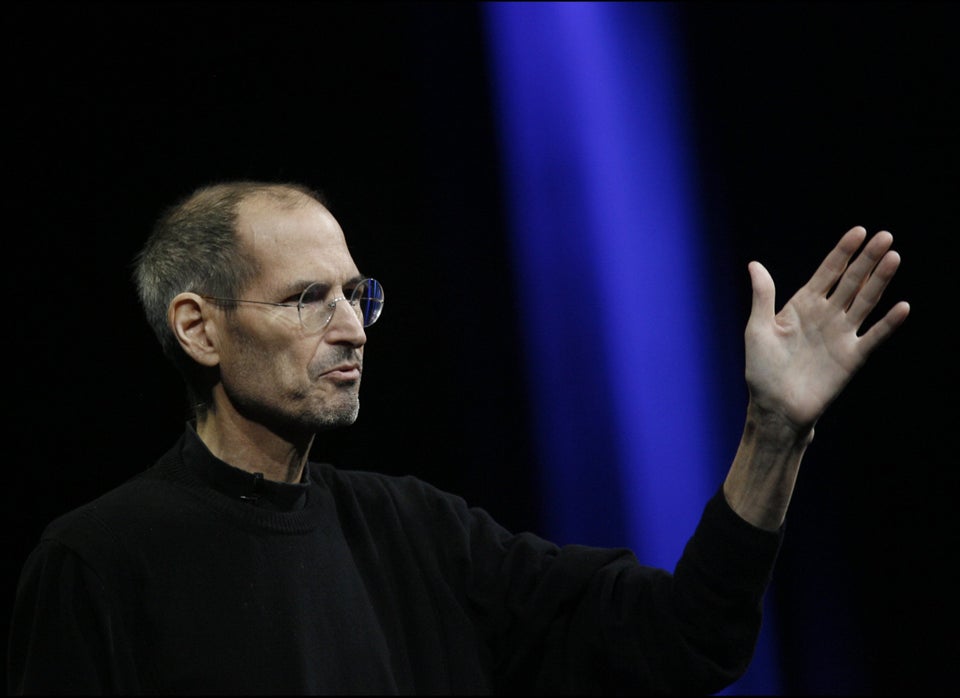 Steve Jobs' Best Quotes
Popular in the Community