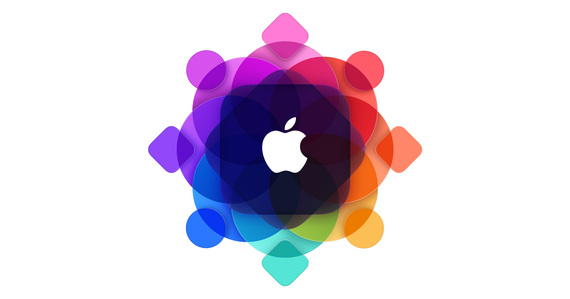 Fifteen years ago, the first digital music subscription services made a strange proposition to consumers: come rent your music, digitally, for a monthly fee.
At the time, CDs and physical record stores were ascendant, and "unlicensed" file sharers like Napster went uncontested by strong digital alternatives. Few even understood the concept of renting digital music. It was definitely an idea before its time. Early attempts like MediaNet, Press Play, and Full Audio shriveled, while hardy survivors like Rhapsody survived on the fringes.
It took a sea change from Apple to change matters: when Apple's iTunes launched in 2003, it was easier to use, simply priced, and more tightly integrated with a device than anything in the market. The success of the iTunes music download store seemed natural, at least to those on the sidelines of a struggle to bring digital music to consumers.
Today, with music as ubiquitous as water, downloads declining, and consumer access to streaming media content a mainstream thing, Apple won't be alone in educating consumers on the idea of renting streamed digital music, nor will it be in the catbird seat. There are already great streaming music alternatives in the market; they cover a lot of territory and tastes, too. In fact, the distinctions between them all aren't so sharp. It will be a much more difficult challenge for Apple to succeed than that download store ever was.
Sweden's Spotify, a leader in digital music streaming, not only has a base of 15 million paying subscribers globally; its super-fast, seamless streaming music product may be the worlds best. It's playlist capability and rich catalog can hook one easily. (Competitors like Deezer and Rdio aren't so different.)
Recent research suggests consumers agree, as Spotify seems to be becoming an essential part of a consumer's lifestyle, where playlists for jogging, moods or the weekend barbecue generate more interest as the "fully interactive" mixes Spotify, Apple, and others are authorized to provide. Some see playlists as key to future music consumption, calling it the radio of the future.
Both Spotify and Apple invested in music "skunk work" technology, designed to refine preferences and deliver extensively tailored music suggestions. Research shows this is working--youngsters are discovering their parents music, and the old concept of music genres seems to be loosening up--and why shouldn't it, since the next track is just a click away.
U.S. Internet radio leader Pandora knows this story well--talk to a Pandora executive, and try to find any real difference amongst consumers between interactivity and Pandora's mixes--there really isn't much, as mainstream consumers prefer to "lean back" and have music mixes delivered to them.

Into this mix comes Apple's new premium streaming service, which no doubt will eventually cannibalize that aging download store. (Imagine the math: "how many subscribers do we need to sign up to offset the lost download buyers?") Unlike competitors, the service is priced at a premium--underlining the music industry's central business concerns of driving premium subscription services.
For record labels, Apple Music's launch is a great thing. Subscription services were always a great way to encourage music purchasing, and the logic is actually not so different today, except that labels want to see more consumers pay for subscriptions, not CDs or downloads. But labels don't dictate consumer preferences--and they tend to play the field broadly when it comes to digital partnerships.
So can Apple Music cut through the clutter and succeed with streaming?
The answer really isn't so clear. Apple unquestionably has obvious, massive strengths: a huge installed base of paying customers and billing data, a very powerful and cool brand, a deep team of experienced executives, and a market-leading music retailing platform which will now give artists even more of an opportunity to participate--hosting channels, curating content, even releasing albums exclusively for the new platform.
Apple also has a broad set of music rights and products to draw on, from video to Internet radio to that handset, where a pre-loaded Apple Music app and a three-month trial period (just like the original subscription services offered) could be very strong incentives for more of the mainstream market to subscribe to the still-young idea of a music subscription.
In a crowded, increasingly complex music market like the U.S., Apple is perhaps the most potent music partner to popularize subscriptions, even as digital music is a relatively tiny part of Apple's overall business.
But in such a crowded music market, here's a better way to think about the new launch:
It's not whether Apple will win the subscription race and unseat Spotify.
Rather, it is how Apple's new streaming service will coexist, differentiate itself and eventually compete with the many digital music options available to consumers, all of which are trying to grow the music industry by selling more premium subscriptions.
Spotify, a pure-play, unprofitable music service is now under the gun to convert more of its 60 million free streaming consumers to paying subscribers.
Apple, like other tech titans, comes from a much more broadly positioned organization and perspective. Apple Music could have a future that more closely resembles music services from large tech titans like Amazon, Google, or Microsoft's Xbox Music. All of these have respectable if not game-changing digital music services.
Of course, it's likely to do a lot better than any of the above, and it will certainly impact Spotify, Pandora, and even smaller players like Rdio. But at this point, coexistence and growth are likelier outcomes for Apple than winning the race.
Related
Popular in the Community