A decade after the release of the first iPhone, Apple CEO Tim Cook took the stage in the brand-new Steve Jobs Theater on Tuesday to announce, among other things, the iPhone X.
That's "X" for "10," but it may as well also stand for "exclusive." Apple is charging just under $1,000 for the device.
The event itself opened with a quote from the late Steve Jobs, as the Apple founder explained his incessant drive to create and perfect ― a drive he said reflects an appreciation for humanity and the essence of Apple:
One of the ways that I believe people express their appreciation to the rest of humanity is to make something wonderful and put it out there... Somehow, in the act of making something with a great deal of care and love, something is transmitted there. And it's a way of expressing to the rest of our species our deep appreciation, so we need to be true to who we are and remember what's really important to us. That's what's going to keep Apple, Apple. It's how we keep us, us.
"It was only fitting that Steve open his theater," Cook said. "We dedicate this theater to Steve because we loved him, and he loved days like this."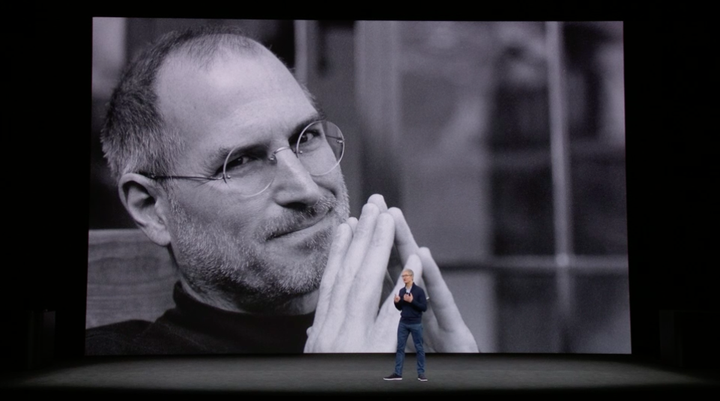 After pausing to encourage attendees to support relief efforts in Texas and Florida, Cook and several other executives dove into a handful of updates to the company's products:
iPhone X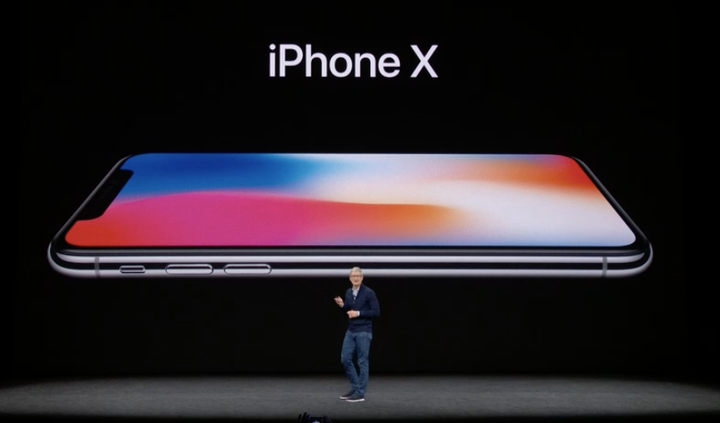 The new iPhone X features a nearly edge-to-edge 5.8-inch display that Apple says is its highest resolution ever.
That huge screen doesn't include a home button, which Apple has replaced with bevy of sensors packed into a small cutout below the top bezel.
Instead of unlocking your phone with a fingerprint, you'll unlock the iPhone X simply by looking at it. All those sensors combine to create a highly accurate facial map that Apple says works even in the dark.
Phil Schiller, Apple's senior vice president of worldwide marketing, said this Face ID function won't be fooled by photos or even highly realistic masks. It also learns over time, so you won't be locked out of your phone simply because you grew a beard.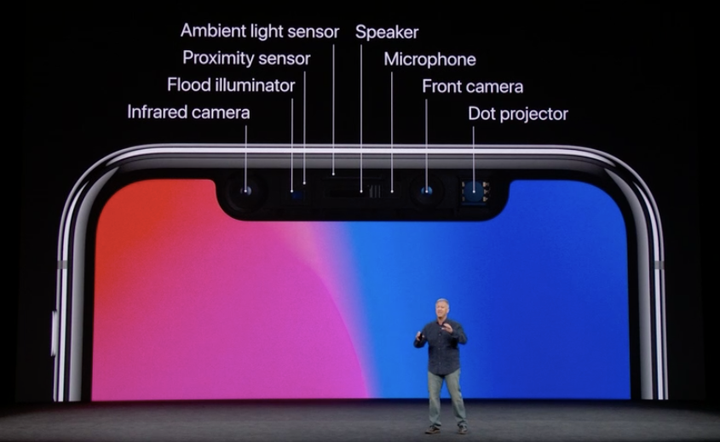 Apple is putting that facial recognition technology to work on a new class of emoji called "animoji," which users can animate using facial movements: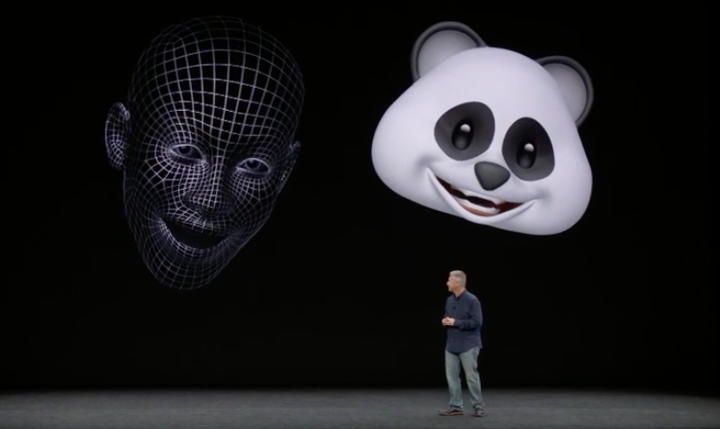 On-screen gestures have replaced the roles formerly performed by the home button ― you know, like returning to the home screen. Instead of pressing a button, you'll swipe up the screen from the bottom.
Also new: The iPhone X supports wireless charging, thanks to its new, glassy front and back.
Apple spent the majority of its iPhone X presentation focusing on that big screen. Also important: The company has also redesigned the camera module.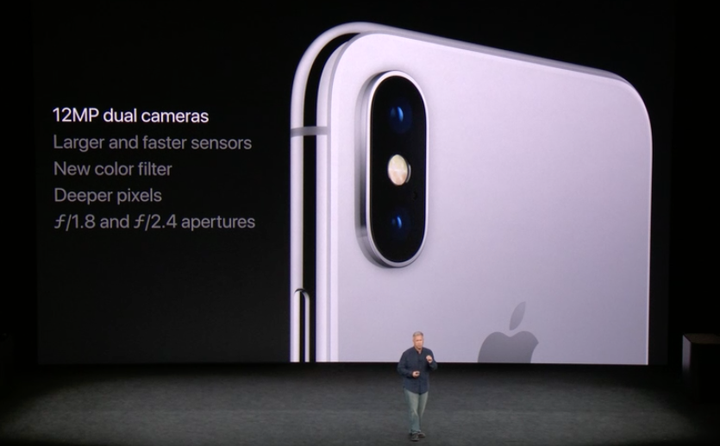 Nearly every manufacturer claims its camera is best in class. Although there's no reason to doubt Apple has made significant progress here, it'll be impossible to tell if that's really the case until actual users can access the phones.
Cook called the device the "biggest leap forward since the original iPhone."
"Ten years later it is only fitting that we are here in this place, on this day, to reveal a product that will set the path for technology for the next decade," he said.
The iPhone X will be available for preorder starting Oct. 27, at a cost of $999. The devices will begin shipping on Nov. 3.
iPhone 8 and iPhone 8 Plus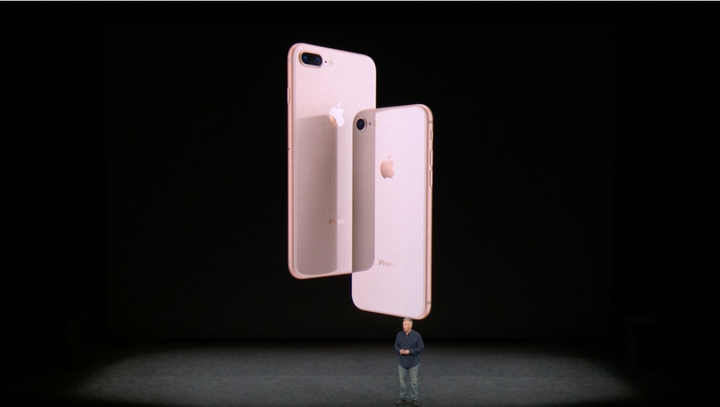 In addition to the hotly anticipated iPhone X, Apple introduced the iPhone 8 and iPhone 8 Plus. The devices reflect a more incremental update to last year's iPhone 7 and 7 Plus and are available in silver, space gray and gold.
Apple says it's using a brand-new, optically stabilized camera sensor in the iPhone 8, which certainly looks like a large step forward. But again, we won't know how well it actually performs until we see it in the real world.
The dust- and water-sealed phones have a new glass black that will support wireless charging. Still no headphone jack.
The iPhone 8 and 8 Plus will start at $699 and $799, respectively, and will be available starting Sept. 22.
Augmented Reality
Apple is betting heavily on its new "ARKit," a software framework packaged with iOS 11 that enables computer-generated images to be overlayed on real-world objects, like so: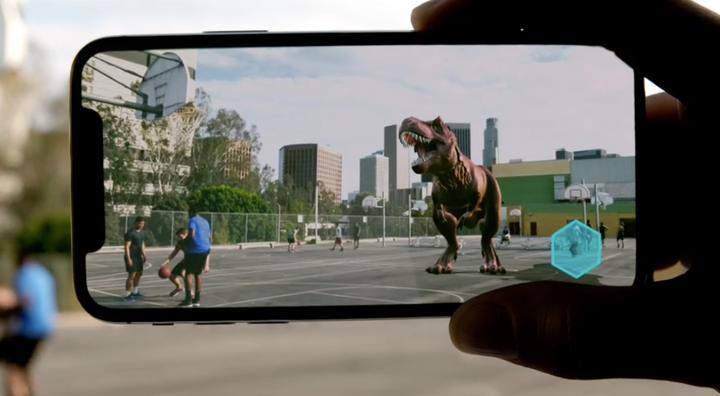 The technology has a lot of potential, although we likely won't fully realize those possibilities until developers have more time to play with it. That day will arrive soon, as iOS 11 will begin rolling out on Sept. 19.
Apple Watch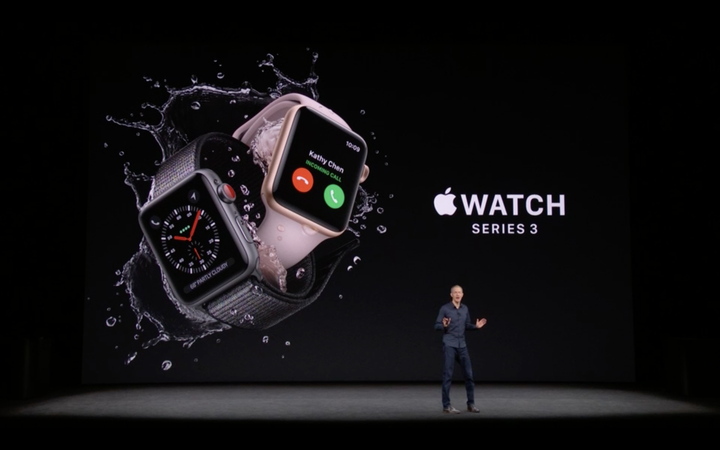 Apples says its new "Series 3" watch has cell phone connectivity baked in.
"Now you can go for a run with just your watch and still be connected," Apple Chief Operating Officer Jeff Williams explained. The watch can also stream music directly (instead of streaming it from a phone). Calls can also be placed directly from the watch itself using the same phone number as your iPhone. Williams called that feature "darn close to magic."
The company also revealed a handful of new materials and styles for both the bands and the watch body.
The cellular watch will cost $399.
Apple TV
The biggest step forward here is Apple TV now supports super high-resolution 4K content. Apple has expanded its iTunes library to include 4K movies, live news and ― in what's an exciting sign of things to come for sports fans ― live sports.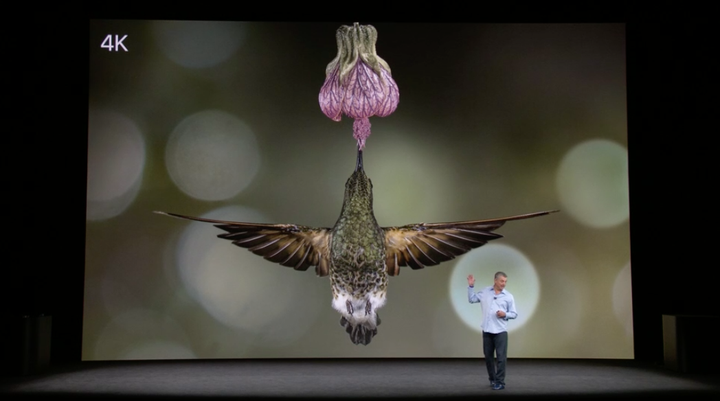 Related
Before You Go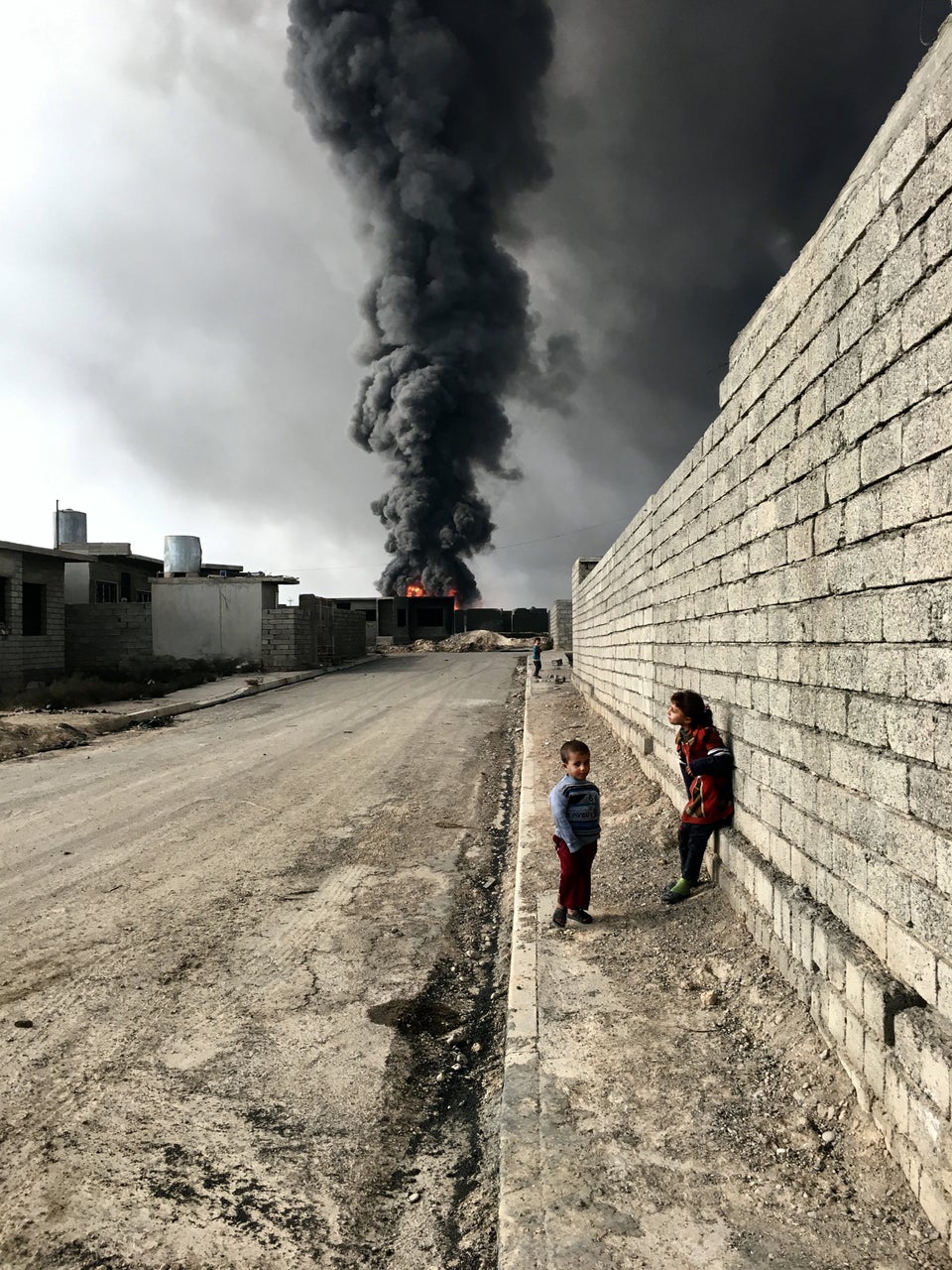 iPhone Photography Awards 2017
Popular in the Community