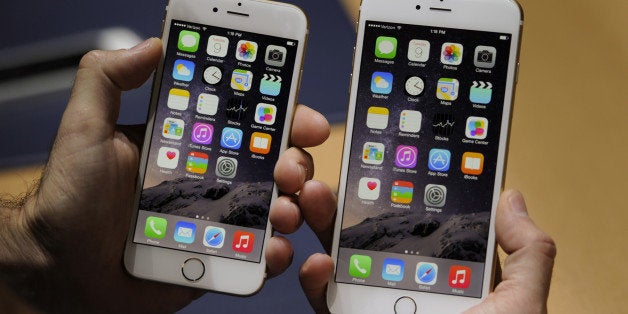 You'd think that after years of selling iPhones, Apple would have this figured out by now.
The iPhone 6 Plus, Apple's huge new 5.5-inch "phablet" (half phone, half tablet), appears to be backordered already. People who try to order the device on Apple's website are told that it will ship in "3-4 weeks," which, if you're keeping track, means it won't be in your hands until Oct. 3 at the earliest.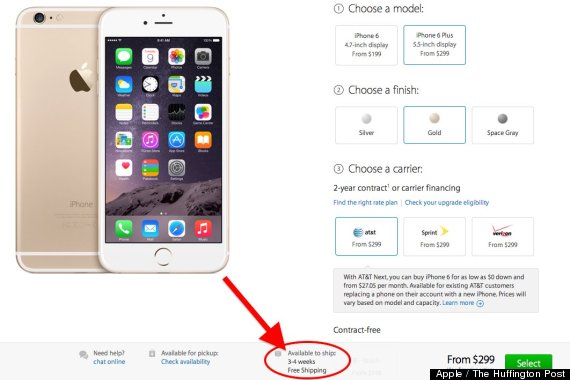 During the huge unveiling on Tuesday, when it announced the two new iPhones and a watch, Apple said the phones would become available in the U.S., Hong Kong and Puerto Rico, along with six other countries, on Sept. 19. The phones opened up for pre-order on Apple's website at 12 a.m. PDT on Friday (midnight in California). Orders for the iPhone 6 don't appear to be delayed.
Of course, the lack of availability for the Plus could be a massive ploy by Apple to make it look like demand for its huge new smartphone is off the charts. Last year, the gold-colored iPhone 5S was backordered for weeks, both online and in stores. Even people who lined up weeks ahead of time (ugh) weren't able to buy the gold iPhone.
The company ginned up untold millions of dollars in press for that, which likely increased demand even more by making the device look scarce.
Related
Before You Go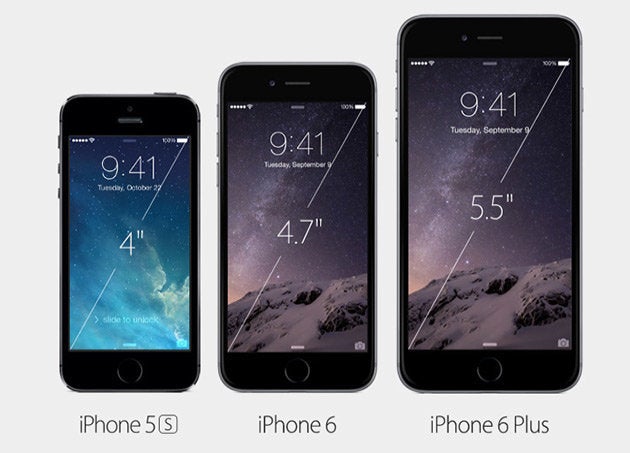 Apple's iPhone 6 and iPhone 6 Plus
Popular in the Community