There's nothing quite like the fear of shattering your iPhone screen, and Apple knows it.
The tech giant has filed an application to the U.S. Patent and Trademark Office for a mechanism that protects a phone's screen against accidental breakage, Yahoo Tech reported. The system includes a sensor and four retractable bumpers, or "tabs," located in each corner of the display. When the phone slips out of a person's hand, for example, the sensor detects the drop and activates the tabs, which extend outward to create a gap between the screen and the ground, acting as a "shock absorber." 
Take a look at these illustrations from Apple's patent application: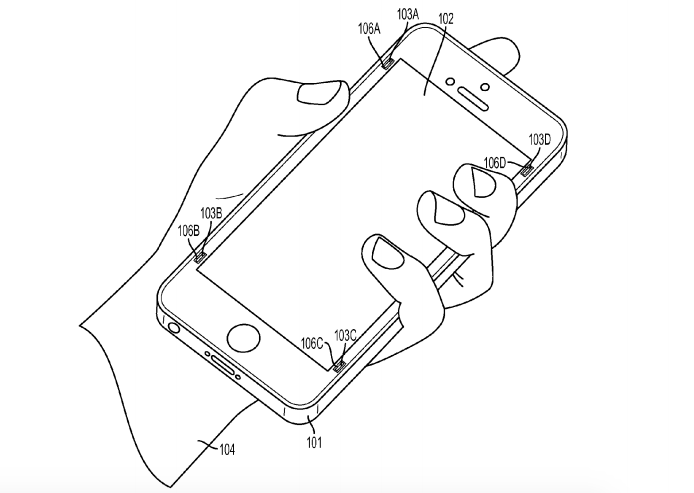 The tabs may be made of flexible or rigid materials such as plastic film or thin metal. In the retracted position, the tabs may be flush with the screen or positioned just below the surface.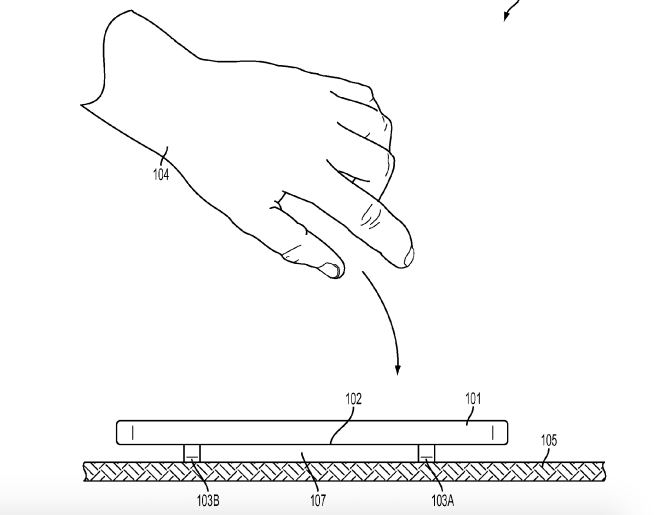 If the sensor detects that the iPhone is dropping, the tabs will pop out to stop your screen from making solid contact with the ground. 
This is basically every clumsy person's dream. But don't get too excited just yet: It's only a patent, which means that there's no guarantee that Apple will ever add the system to future iPhones.
We'll just have to wait and see. 
Calling all HuffPost superfans!
Sign up for membership to become a founding member and help shape HuffPost's next chapter