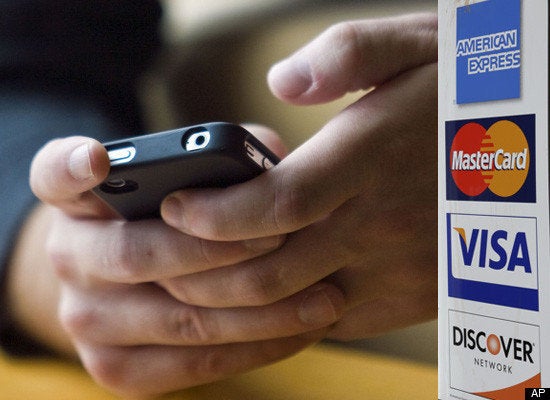 iPhone and iPad users may soon be leaving their credit cards at home.
Using a new technology, Near-Field Communication, Apple Inc. plans to introduce services that will allow customers to use their Apple products to make purchases, Bloomberg reports.
Near-Field Communication can beam and receive information from up to 4 inches away -- and both the iPad 2 and the next version of ATT's iPhone will likely be equipped with it. Bloomberg has more detail:
Apple's service may be able to tap into user information already on file, including credit-card numbers, iTunes gift-card balance and bank data, said Richard Crone, who leads financial industry adviser Crone Consulting LLC in San Carlos,California. That could make it an alternative to programs offered by such companies as Visa Inc., MasterCard Inc. andEBay Inc.'s PayPal, said Taylor Hamilton, an analyst at consultant IBISWorld Inc. "It would make a lot of sense for Apple to include NFC functionality in its products," Crone said.
Google's latest Nexus S phone already has an NFC chip in it. Back in November, when Google's outgoing-CEO Eric Schmidt first confirmed that Google was working on an upgrade of its Android operating system to include a payment processing tool, he said:
"I still expect to be using credit cards for many, many years," he told reporters after his presentation. As computer chips and mobile software continues to improve, Schmidt envisions the day when phones will be able to alert their owners when they are passing by a merchant with a product or service on their shopping list.
The potential uses for this technology may go far beyond credit card substitutes. A hotel in Stockholm, for example, is planning on using it to convert mobile phones into keys for visitors to unlock the door to their rooms.
Related
Popular in the Community