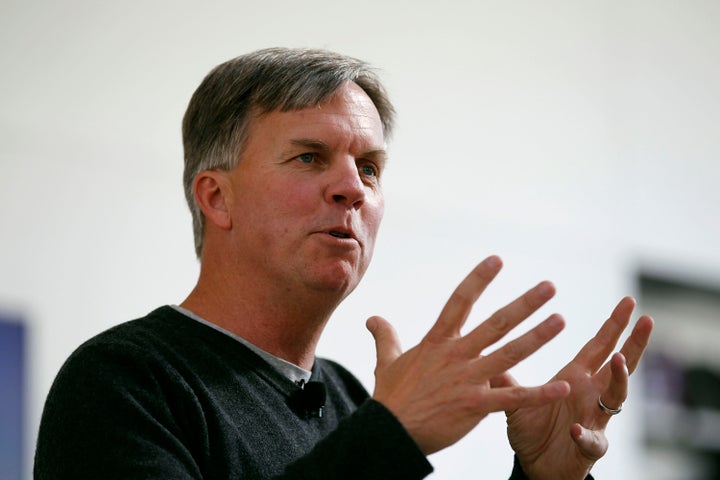 UPDATE: JCPenney has released a statement confirming that Johnson will be joining its company to become CEO and leaving Apple.
Johnson said of the move, "I've always dreamed of leading a major retail company as CEO, and I am thrilled to have the opportunity to help J. C. Penney re-imagine what I believe to be the single greatest opportunity in American retailing today, the Department Store. I have tremendous confidence in J. C. Penney's future and look forward to working with Mike Ullman, the Executive Board and the Company's 150,000 associates to transform the way America shops."
JCPenney noted, "Mr. Johnson will assume the CEO position on Nov. 1, 2011, and report to Mr. Ullman, who will become executive chairman. Mr. Johnson will also join the Company's Board of Directors, effective Aug. 1, 2011."
--Apple executive Ron Johnson, who oversaw the company's stores as senior vice president of retail, has been nabbed by JCPenney.
The Wall Street Journal reports, "J.C. Penney Co. is tapping Ron Johnson, head of Apple Inc.'s iconic retail stores, as its new president and eventual chief executive, people familiar with the situation said."
Apple has opened over 300 retail stores since Johnson joined the company in 2000. He reported directly to Apple CEO Steve Jobs and according to his bio on Apple's website, "Johnson leads Apple's retail strategy and is responsible for its overall execution and performance." He previously worked at Target.
The Journal notes of Johnson's contribution to Apple,
Mr. Johnson has won kudos for reinventing the concept of the retail store at Apple. Apparel retailers have long admired Apple's store environments, including their spare, uncluttered layout and use of handheld checkout devices.
Apple's vice president of global marketing communications, Allison Johnson, announced her departure from Apple earlier this year. Mac software chief Bertrand Serlet also left Apple this year after more than ten years with the Cupertino company.
Popular in the Community