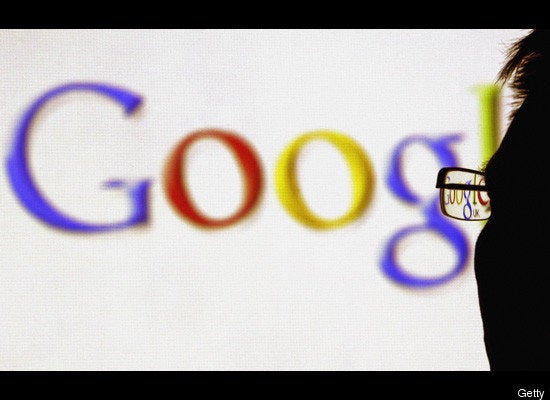 NEW YORK (Reuters) - At the auction for Nortel Networks' wireless patents this week, Google's bids were mystifying, such as $1,902,160,540 and $2,614,972,128.
Math whizzes might recognize these numbers as Brun's constant and Meissel-Mertens constant, but it puzzled many of the people involved in the auction, according to three people with direct knowledge of the situation on Friday.
"Google was bidding with numbers that were not even numbers," one of the sources said.
"It became clear that they were bidding with the distance between the earth and the sun. One was the sum of a famous mathematical constant, and then when it got to $3 billion, they bid pi," the source said, adding the bid was $3.14159 billion.
"Either they were supremely confident or they were bored."
It was not clear what strategy Google was employing, whether it wanted to confuse rival bidders, intimidate them, or simply express the irreverence that is part and parcel of its corporate persona. Whatever its reasons, Google's shenanigans did not work.
A group of six companies -- Apple, Microsoft, RIM, EMC, Ericsson and Sony -- won the auction of 6,000 Nortel patents and patent applications with a $4.5 billion bid.
The final figure was three times the amount expected by some analysts -- a sign of the lengths to which Google's rivals were willing to go to get their hands on the treasure trove of wireless technology, and thwart the Internet powerhouse's mobile ambitions.
Google had been expected to emerge victorious after it set a $900 million stalking horse bid in April. But the auction that started on Monday and saw 20 rounds of bids over four long days ultimately hit a price that became too much even for Google, the sources said.
The Internet company might have had $36.7 billion in cash as of March 31, but it was only willing to go up to $4 billion for these patents, one person said.
Five parties, including two consortiums, initially started bidding for the bankrupt Canadian telecoms company's patents -- Apple, Intel, Google, a consortium of Ericsson, RIM, Microsoft, Sony and EMC, and a group led by patent risk solutions provider RPX, the sources said.
Intel started the bidding around 9 am on Monday with a $1.5 billion bid, one source said.
The RPX-led consortium, which included Chinese firm Huawei, dropped out after the first round of the auction held at the offices of law firm Cleary Gottlieb Steen & Hamilton LLP. The consortium remained on the sidelines looking to partner with someone else but never did, the source said.
"It did become clear to us very quickly that this was something that a bunch of big companies with humongous balance sheets had decided was strategic for them," RPX Chief Executive John Amster said. "Clearly at a price at this level it had to be strategic, and they could afford that."
The auction tested the limits of even the giants, and it took behind-the-scenes maneuvering and a series of alignments for a winner to emerge.
On Tuesday night, the Ericsson consortium stopped bidding, and started looking for a partner, which it found in Apple, the source said.
"When people drop out, you try to partner people," another source said. "It is pretty common in auctions because you are trying to get together people who have reached their individual limits and they still have interest in the assets."
By Wednesday, Intel dropped out as well -- a move that was followed by heated negotiations over the next 24 hours as the two remaining parties both tried to court the chip giant to join their side. Intel chose Google, one source said.
The field narrowed to two -- the Apple consortium called "Rockstar," and the Google bidding vehicle named "Ranger", the sources said.
"Then it was fast and furious $100 million allotments until they got to $3 billion, at which point Google asked for permission to bid more," a source said. "They bid through $4 billion and tapped out."
Google declined to comment for this article, but called the auction results "disappointing."
Lazard Ltd advised Nortel in the deal, while Jefferies advised its creditors. Akin Gump Strauss Hauer & Feld LLP was legal adviser to Nortel's creditors, while Cleary Gottlieb advised the company.
(Additional reporting by Tiffany Wu in New York and Alastair Sharp in Toronto; Writing by Paritosh Bansal, editing by Bernard Orr)
Copyright 2011 Thomson Reuters. Click for Restrictions
Popular in the Community