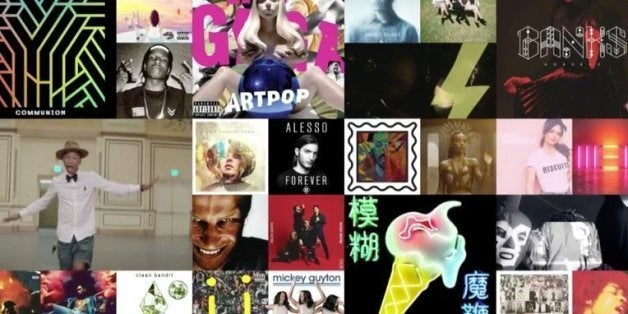 Spotify, Pandora, Rdio, Tidal -- there are a lot of ways to stream music today. And Apple wants in.
At Apple's Worldwide Developers Conference on Monday, the company announced a new streaming service simply called Apple Music. It's available June 30 and will cost you $9.99 a month, unless you bump your membership up to a six-person family plan, which runs $14.99 per month. What's more, it basically does away with the traditional music downloading in iTunes.
The news was widely anticipated in the days leading up to the event. Last year, Apple plunked down $3 billion for Beats -- a company that's known for its iconic headphones, but that also runs Beats Music, a $9.99-per-month streaming music service.
While there was no official statement about Beats Music officially going away, some expected that it would be folded into Apple's new service. Beats' website suggests that this might be the case, since it's pointing users to the Apple Music site. A representative for Beats Music did not immediately respond to an inquiry from The Huffington Post.
Digital music downloads of the sort Apple sells through iTunes are still the most lucrative portion of the record industry. But streaming services are increasingly popular, and revenue from these services bypassed CD sales for the first time in 2014.
"We've had a long relationship with music," Apple CEO Tim Cook said onstage at the Moscone Center in San Francisco, California, on Monday. "And music has had a rich history of change, some of which we've played a part in."
Here's a detailed look at Apple Music and what it offers:
You can start using it June 30
That's when it rolls out to a whole bunch of platforms. It will show up first on iPhone, iPad, iPod touch, Mac and PC. Apple TV and Android phone support are both coming this fall.
If that sounds a bit like the free U2 album debacle -- in which Apple pushed a copy of the band's most recent album onto users' devices whether they wanted it or not -- keep in mind that Apple often releases new software or features this way. It launched Passbook with iOS 6 in 2012 and Apple Pay support in iOS 8.1 last year.
Apple Music's $9.99 price tag is about average among other major competitors: Spotify is $9.99 monthly; Rdio is either $3.99 or $9.99, depending on your subscription plan; Tidal is $9.99 for standard sound quality or $19.99 for higher-quality sound; and Pandora is $4.99 a month.
It has a unique radio feature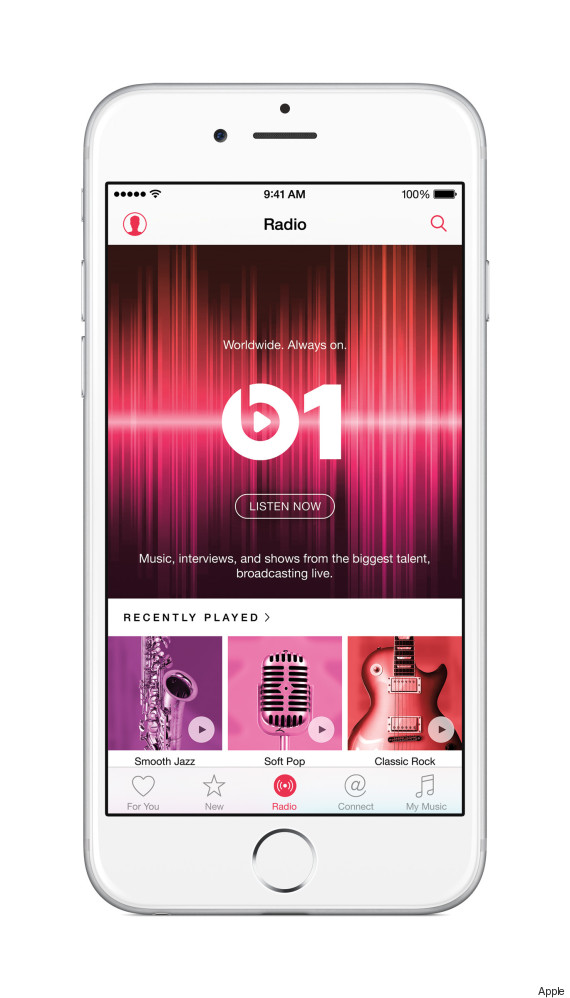 Beats 1 Radio perhaps more clearly than any other feature distinguishes Apple Music from competitors that also offer seemingly limitless albums and songs for people to listen to. Beats 1 is a 24/7 live radio station "led by influential DJs Zane Lowe in Los Angeles, Ebro Darden in New York and Julie Adenuga in London," a press release said. It will be available in over 100 countries.
Though it's described as live, Apple notes that listeners will also have the ability to skip songs however much they like, so it's unclear to what extent the various personalities will actually play a role.
It delivers curated and personalized playlists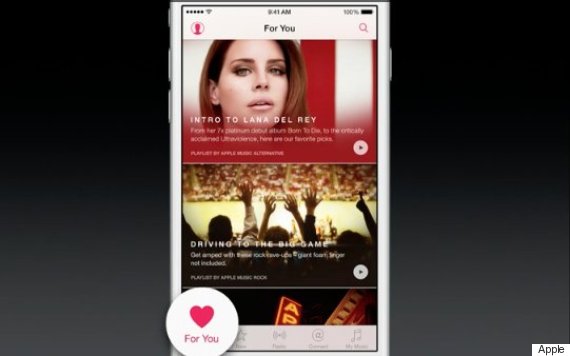 Apple Music will offer tunes specially curated by "music experts." Prior to the event Monday, it was reported that those experts might include the likes of Drake and Pharrell Williams.
The app will also include a "For You" function that automatically learns what you like and suggests new music for you.
Curated music may bring to mind Spotify's custom playlists, while the "For You" function sounds a bit like the recommendations Pandora offers based on what users listen to.
It helps you connect with your favorite artists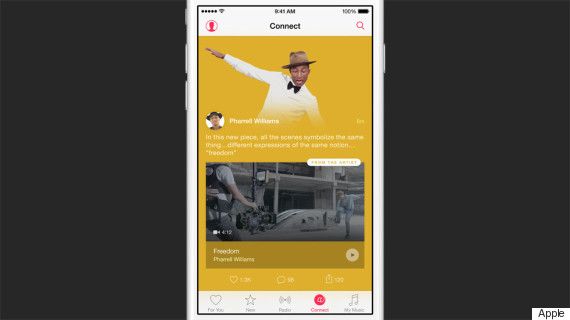 Apple is leveraging its clout with popular artists and offering exclusive access to things like backstage photos, lyric notes and videos. Though the details are somewhat unclear at this point, it seems that you will be able to follow artists that you like and get updates directly from them -- you'll have the ability to comment on their posts and receive feedback directly from them.
Sound a bit familiar? Apple tried something similar with Ping in iTunes years ago, though the feature flopped and was eventually removed.
It'll let you migrate your music from iTunes
Apple is hoping that people who already purchase music on iTunes will move to the new streaming service, The Associated Press reported. When you purchase an album or song, you may be prompted to sign up for the subscription service, which makes a certain amount of sense -- if an album costs $9.99, why not just pay the same for a month of music?
To ease the pain, Apple said that your iTunes library will be available in Apple Music.
PHOTO GALLERY
Apple's WWDC 2015
Calling all HuffPost superfans!
Sign up for membership to become a founding member and help shape HuffPost's next chapter