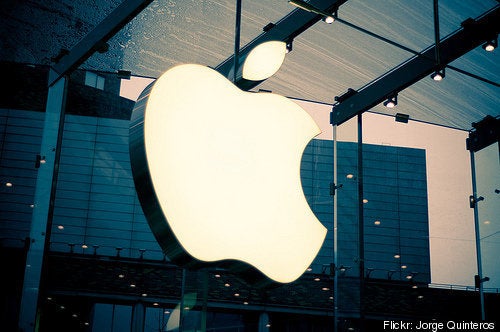 At long last, Apple has rolled out its subscription plan for apps delivering content.
The service will apply for all apps delivering content--magazines, newspapers, videos and music--on the same model as the recently launched app for News Corp's "The Daily." Under the plan, Apple will keep 30 percent of all profits on apps sold, with publishers setting the price and the length of the subscription.
"Our philosophy is simple--when Apple brings a new subscriber to the app, Apple earns a 30 percent share; when the publisher brings an existing or new subscriber to the app, the publisher keeps 100 percent and Apple earns nothing," said Steve Jobs in the statement. "All we require is that, if a publisher is making a subscription offer outside of the app, the same (or better) offer be made inside the app, so that customers can easily subscribe with one-click right in the app. We believe that this innovative subscription service will provide publishers with a brand new opportunity to expand digital access to their content onto the iPad, iPod touch and iPhone, delighting both new and existing subscribers."
So if publishers sell app subscriptions through their own site, Apple will not share in revenue. Not only digital papers like "The Daily," but movie services like Netflix or book sellers like Amazon, will fall under the policy. Users can manage their subscriptions within Apple, and if they choose to buy from Apple directly, publishers will lose that 30 percent share, which some predict will present future struggles between Apple and content publishers.
Apple also announced that privacy features would be in the hands of the publishers, rather than Apple.
Popular in the Community