As people count down the days to Apple's "major product announcement" later this month, Apple Tablet talk (and speculation) has reached a feverish pitch.
So what's everyone saying? What's probable and what's pure fiction?
The Green Room Blog has put together a visual guide to "the many months of rumours surrounding Apple's rumoured Tablet."
Check it out below, and click here for a higher resolution image.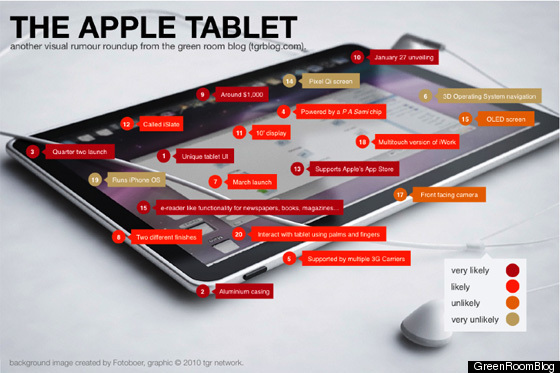 Related
Popular in the Community