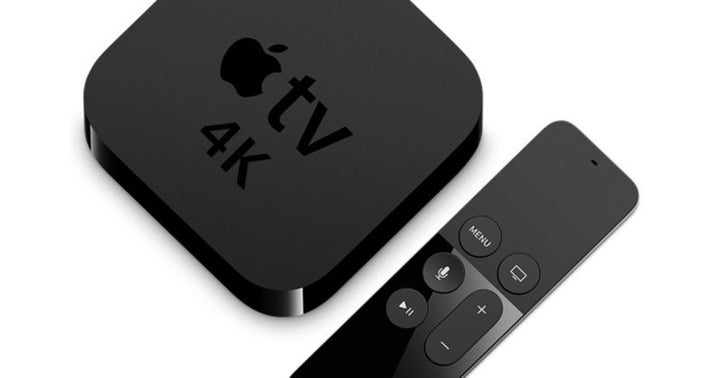 Apple TV has broken the 20 million mark regarding units sold as the company is finally getting serious about providing high-end content via TV. Apple is planning on creating original content as well as opened their TvOS app store to third-party development in September 2016. Top analysts believe that the 4th Generation Apple TV is similar to when the iPhone started back in 2006.
That is is the new horizon for television. The most popular apps as you can imagine are NetFlix, YouTube, and ESPN. Most recently X Factor Media along with Projection LLC launched the first ever plastic surgery app on APPLE TV.
What is the Plastic Surgery Network?
The Plastic Surgery Network (PSN) is the first-ever Plastic Surgery app on APPLE TV. The app provides the ability for aesthetic providers to share video content with the APPLE TV ecosystem which is scheduled to reach 25 million homes before the end of 2017. The videos can be viewed by clicking on the "virtual body" as it covers both surgical and non-surgical procedures.
Never before has Plastic Surgery can easily be viewed in your living room as a sole source providing dedicated educational information to both providers and patients alike. You can also search for providers in your area if you're interested in booking an appointment with a particular provider.
The Plastic Surgery Network has a custom built website as the content is directly linked to the APPLE TV app as patients can ask questions via the website. Aesthetic providers can now answer questions from their mobile phone and desktop. The platform provides the ability to connect both prospective patients and providers in real time. It is the only aesthetic platform that combines APPLE TV technology with a mobile based website. So if you're seeking a cosmetic procedure, you can search the app to view procedures performed by top practitioners throughout the globe.
Who Should Join the Community?
Anyone who is interested in cosmetic and reconstructive procedures, practitioners as well as those who are in training. Current and prospective patients can view non-surgical procedures along with actual surgeries from inside the operating room. The Plastic Surgery Network provides unbridled access into the world of Cosmetic Surgery right in your living room. Although you can obtain this information on YouTube when searching for "Plastic Surgery." 13 of the top 20 results serve up videos that have nothing to do with surgery or are from media sites vs. the doctors themselves.
How Does it Compare to Other Aesthetic Platforms?
The PSN is the first and only app on APPLE TV for Plastic Surgery. Aside from having exclusivity on the platform it also has a mobile-first website that directly feeds into both the site and app. Also, patients can submit photo, video and written questions directly to the platform as well as individual providers. "What makes us unique is the technology behind the platform. We wanted to create an experience for patients interested in cosmetic or reconstructive procedures to have the ability to watch content on their phone, desktop or TV through APPLE's superior technology platform" says Tom La Vecchia, Founder of X Factor Media who is the agency of record behind the platform.
Both the website and APPLE TV app are live as they started their beta version as some of the top providers have already joined the community. Dr. Philip J. Miller, renowned Facial Plastic Surgeon in NYC adds "I joined the PSN as I wanted a direct line to my current and prospective patients as I love to answer any questions, comments or concerns they may have and the mobile-based utility of the platform makes it easy to accomplish this right from my phone''.
Along with Dr. Miller, Dr. Gordon Kaplan, Plastic Surgeon out of NYC and NJ adds "Although I upload to YouTube all the time, PSN provides the ability to my patients to see what I'm doing as it only includes Cosmetic Surgery related items as they can view it from anywhere including their living room with the APPLE TV device".
The PSN has already enrolled some top providers as well as have received downloads directly from the TV platform. They also shared that there are plans to add Augmented Reality as well as Virtually Reality in the near future. "This is the future of TV and Plastic Surgery" asserts La Vecchia who believes this technology is a game changer in the $15 billion year industry.
Entertainment seems to be the bane of the 21st century and apple is taking strides to stake a claim at the head of that table.
Popular in the Community