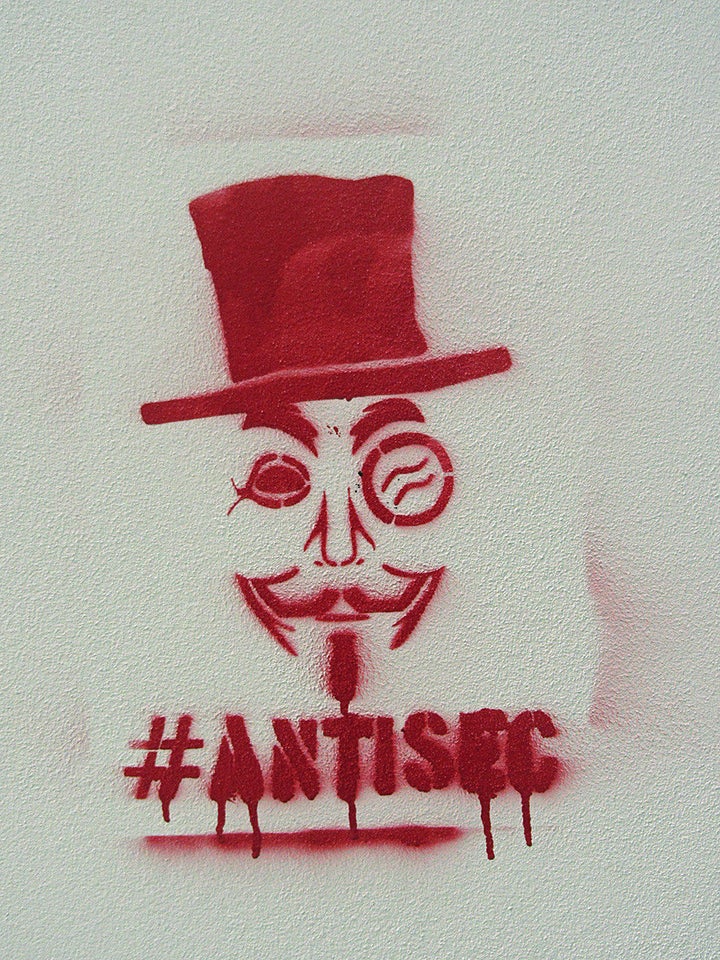 A group tied to the hacker collective Anonymous claims to have hacked into an FBI agent's laptop and revealed more than 1 million numbers used to track Apple mobile devices.
In a post on the file-sharing site Pastebin, the hackers, who go by the name "AntiSec," said they broke into a laptop back in March belonging to an FBI cybercrime agent and found more than 12 million Apple Unique Device Identifiers, or UDIDs. Such sequences of letters and numbers are specific to each Apple mobile device and are used by app developers to track user behavior.
While the group claims to have found identifiers belonging to more than 12 million devices, they said they only posted more than 1 million for now. The data was encrypted and the hackers said they removed personal information belonging to users, including full names, cell numbers and addresses.
The group said it released the data to raise awareness that the FBI was using citizen's smartphone data to track them.
An FBI spokesman declined to comment.
What the alleged breach means to Apple users remains unclear. The Apple-focused blog Mac Rumors says the Apple IDs "are rather harmless in isolation" but could be used across apps to "piece together a more complete picture of activity and interests of the user."
The Next Web has built a tool for Apple users to see whether their devices were on the list released by the hackers.
AntiSec is a part of the hacktivist group Anonymous, which has taken credit for hacking numerous companies and government agencies over the past year.
UPDATE (4:35 p.m.) In a statement Tuesday afternoon, the FBI denied that a laptop belonging to one of its agents was hacked, exposing private data and Apple IDs. "At this time there is no evidence indicating that an FBI laptop was compromised or that the FBI either sought or obtained this data," an FBI spokesperson said.
Calling all HuffPost superfans!
Sign up for membership to become a founding member and help shape HuffPost's next chapter
BEFORE YOU GO