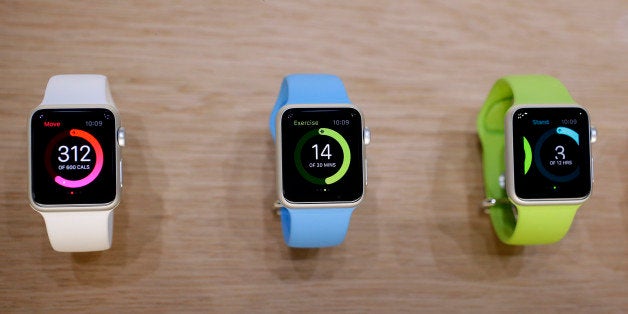 Apple on Thursday announced it would hold a March 9 media event, where it's expected to reveal more details on its upcoming Apple Watch device.
The invitation sent to media simply said "Spring Forward." The event will take place at the Yerba Buena Center for the Arts Theater in San Francisco, California.
Tim Cook, Apple's CEO, previously said the Apple Watch will begin shipping in April. The basic model will cost $349, but further details, including the cost for an 18-karat gold version, are unknown.
As The Verge noted, the Apple Watch is the first "landmark" release for the Cupertino tech giant since 2010's iPad unveiling. Recent releases -- which have carried the company to record-setting profits -- include the iPhone 6 and iPad Mini, which updated existing devices without necessarily reinventing them.
The Verge also noted that Apple could make new announcements about the MacBook Air or its partnership with Beats Music.
Apart from the event's date and location, though, it's all rumor for now.