If you want the height of digital luxury, you're going to have to pay up.
According to a new rumor from French site iGeneration (interpreted by MacRumors via Google Translate), gold versions of the upcoming Apple Watch will run between $4,000 and $5,000.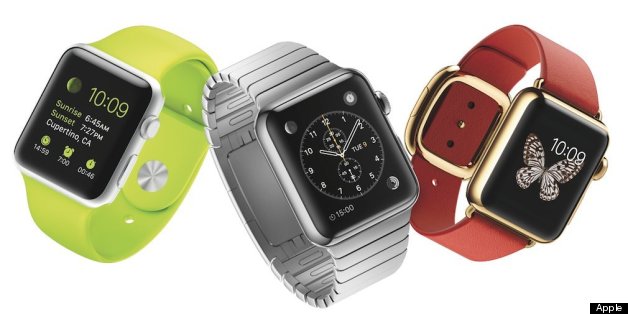 Seen here: Three models of Apple Watch, with an 18-karat gold edition on the right
Just to put that $4,000 figure in perspective, the most expensive computer Apple currently offers is the Mac Pro, which starts at $2,999. That doesn't include a monitor, mouse, or keyboard: Adding basic options for each of those from Apple will bump the price up to $4,096, which might still be a cheaper prospect than the upcoming gold smartwatch if the rumor is true.
But that computer is also able to render 4K graphics your current monitor probably isn't capable of displaying and looks like it could power the Death Star. By comparison, the Apple Watch lets you check your email without pulling your smartphone out of your pocket. (OK: It does some neat other things, too.)
Of course, you won't have to pay thousands to get an Apple Watch: A stainless steel version of the watch is rumored to cost $500. When the watch was announced in September, Apple said the starting price -- presumably for the aluminum model -- would be $349. It's expected to hit in spring 2015.
Luxury item or not, the Apple Watch arrives at a time when the company needs to diversify its product line. In recent quarters, iPhone sales have accounted for over half of Apple's revenue.
There's also precedent for the pricey item from Apple's own past: When the Apple II launched in 1977, it cost $1,278 -- about $5,019 adjusted for inflation today.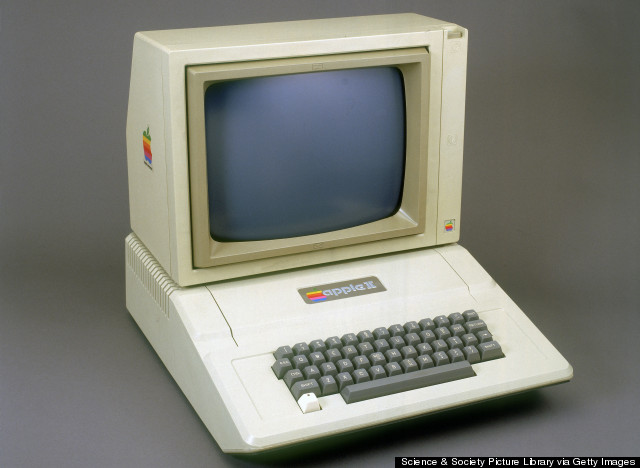 The Apple II
The boxy beige computer may not have looked like a luxury item, but at the time, Byte magazine noted that it was perhaps the first computer that consumers could buy and use straight off the shelf -- an expensive first-step into a new technological space. In other words, just like the Apple Watch.
Calling all HuffPost superfans!
Sign up for membership to become a founding member and help shape HuffPost's next chapter