For the low, low price of $349 you can now take sexting to a whole new level.
You can thank the geniuses at Apple for this. On Tuesday, Apple CEO Tim Cook stepped out in front of a huge audience in Cupertino, Calif., to brag about the new Apple Watch. The device is basically a 2014 take on the old-fashioned nerdy calculator watch. The new Watch can do all kinds of things: send texts, play music, track your activity, Cook said. One thing Cook underplayed: the device's potential for sexy times.
The Watch can record and share your heart rate with other friends who have Watches. Presumably this could help a doctor monitor an at-risk patient. On Twitter, however, people were thinking less clinically.
By sharing your heart rate, the reasoning goes, you can "prove" to your virtual partner just how much fun you're having thinking about them. Or you could just lie and go for a jog to get that blood pumpin'.
Plus... it's hands free. (Sorry, we had to).
Since we're talking about sexting, here's a quick reminder to be careful out there with your private information (both sexy and otherwise). Just last week, Apple was criticized for flawed security on its iCloud storage system, which may have played a role in recent leaks of celebrity nudes. Be careful what information you're putting out into the world.
The Apple Watch will be available early next year. There are three different finishes and two sizes. They start at $349.
Related
Before You Go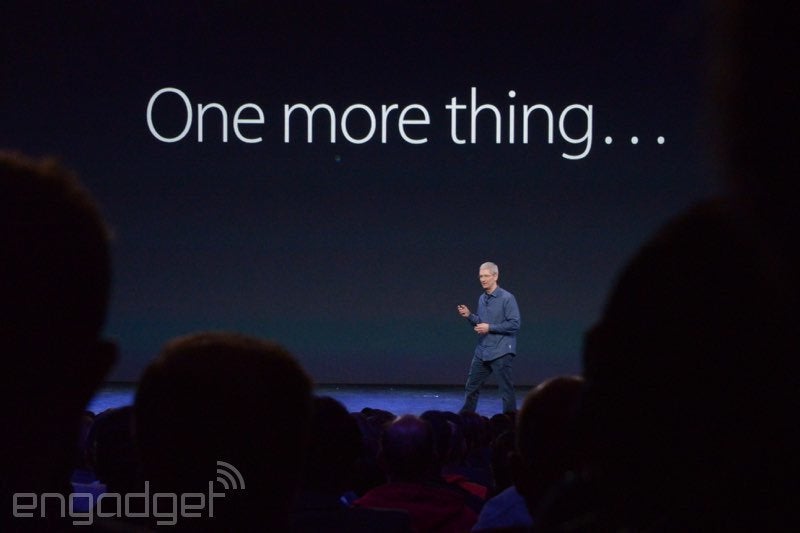 Introducing Apple Watch
Popular in the Community