 When Krista Trovato learned that an Applebee's franchise owner and the CEO of Papa John's were railing against the costs of implementing the Affordable Care Act, she said she felt "disgusted."
A former Applebee's waitress, Trovato struggled to afford food for her family on a salary of $2.85 an hour plus tips. Health insurance was a far-off dream for the Pittsburgh-based 43-year-old, who left her job at a Washington, Pa. location of the restaurant chain two years ago.
Some restaurant owners "do everything they can to make sure people work as cheap as possible to make sure their profits are as high as possible, with no regard for their employees," said Trovato. "There are people who have so much money, while other people in the world can't afford to have dinner. The Papa John's CEO can have a private golf club in his backyard, but I can't afford to buy pizza for my kids."
The debate around business and Obamacare is renewing the focus on the the wide gap between rich and poor in the United States. By opening up publicly about the costs of implementing the health care law, CEOs like Zane Tankel of Apple-Metro, which owns about 40 Applebee's locations in the New York area, and John Schnatter of Papa John's have left themselves vulnerable to attacks not only on their business strategy, but on their personal wealth.
"They're opening themselves up to all sorts of scrutiny," said Ira Kalb, marketing professor with the Marshall School of Business at the University of Southern California. "When you're in the public eye, things are uncovered that you may not want to have uncovered."
Amid the persistent backlash, some of these CEOs have recently come forward to distance themselves from their original remarks. John Metz, a Denny's franchisee who proposed an idea for a 5 percent Obamacare surcharge on customers' bills last week, on Monday expressed "regret that the statements we made may have been interpreted as representative of the Denny's brand or of other franchisees, which they are not." Schnatter, meanwhile, wrote in a blog for The Huffington Post Tuesday, "Many in the media reported that I said Papa John's is going to close stores and cut jobs because of Obamacare. I never said that."
Tankel, who lives in a $3.15 million home in Alpine, N.J. hasn't come under the same kind of scrutiny. Alpine topped the Forbes list of most expensive zip codes in the U.S. in 2011 and ranked second in 2012. The median home price there is $5.75 million, and Tankel's celebrity neighbors include Stevie Wonder and Sean "Diddy" Combs, according to Forbes.
Tankel told Fox Business Network earlier this month that Obamacare would result in millions of dollars of added costs, creating a burden after "three terrible years in the environment and the economy."
Under Obamacare, businesses with 50 or more full-time-equivalent employees that do not provide health insurance coverage must pay a penalty of $2,000 per full-time employee in excess of 30. According to a report prepared by the International Franchise Association, a trade group, the law will add more than $6.5 billion in costs to franchise businesses, not including the cost of regulatory compliance.
It's unclear, however, how those costs would affect individual businesses like Tankel's. He did not respond to a request for comment on the impact that Obamacare would have on his profit margins.
In 2011, Tankel told The New York Times that his Applebee's locations were averaging $4.25 million in revenue, twice as much as the nationwide average for the chain. The Times Square location in Manhattan alone earned $13.5 million, the highest annual revenue of any Applebee's worldwide. Tankel also told the paper that Applebee's led "in food and liquor sales and our operating costs are among the lowest of all Applebee's in the nation."
In The New York Times interview, Tankel also explained that the multistory Times Square location is "the only Applebee's franchisee that takes every kitchen and general manager on a cruise each year. We also give managers who have been in the same job for 18 months a new car. There's a tremendous amount of loyalty that comes with that."
But that loyalty may not extend below the management level, as restaurant servers like Trovato struggle to pay their bills and live without health care.
"There's the adage that if you have happy employees, you have happy customers," Kalb said. "But employees who are disgruntled will do things to sabotage the company, or the customers will sense their unhappiness and not want to go back to the restaurant."
Another major rule of business, Kalb said, is "if you're the CEO of a company, you don't take political sides and, unfortunately, a lot of them violate that rule. They don't understand they're not just representing themselves, and that could have serious consequences when employees and customers don't share their political views."
Joe Van Brussel contributed reporting.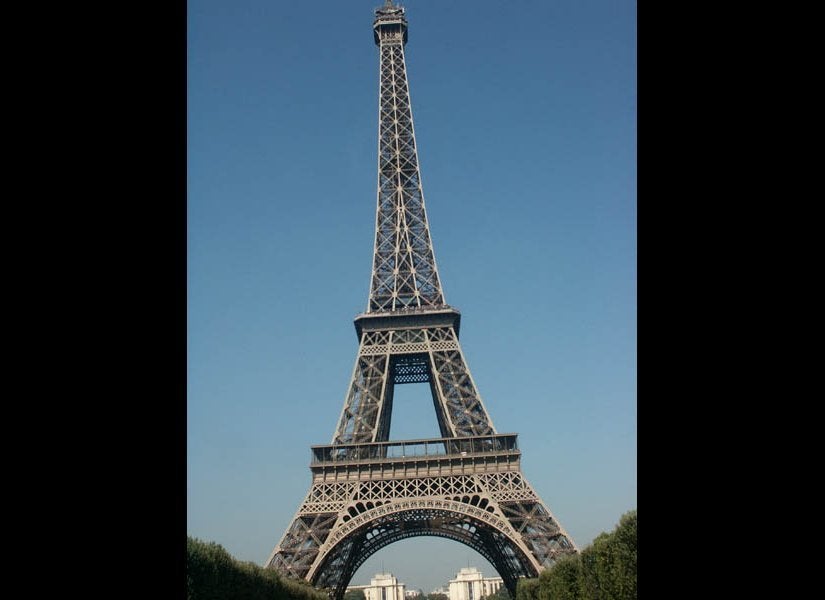 Countries Spending The Most On Health Care
Related