 A federal judge in Illinois ruled this week that servers and bartenders at a chain of Applebee's restaurants in the state must be compensated for extra work such as washing dishes and cleaning toilets for which they don't receive tips.
The workers accused the Applebee's franchise of making them spend up to 20 percent of their shifts cleaning and doing other non-tipped tasks while refusing to pay them minimum wage while they performed those duties. They also said they were forced to contribute 2.5 percent of sales per shift to a tip pool, an amount that often added up to more than 15 percent of their actual tips.
U.S. District Judge Geraldine Brown ruled in March 2010 that the workers could sue as a class and exactly two years later validated their right to continue the lawsuit. She rejected AppleIllinois' argument that last year's U.S. Supreme Court ruling throwing out an employment discrimination class-action suit against Walmart should apply to its workers. Brown disagreed, noting that the tipped restaurant workers, unlike those at Walmart, were not alleging bias based on race or sex.
In a 50-page decision in the partial summary judgment, Brown wrote that, "The evidence demonstrates that AppleIllinois employees working at tip credit rates did those duties for much longer periods of time than can be fairly characterized as occasional, incidental or insignificant," adding, "Rather, employees working at tip credit rates were regularly used instead of minimum wage workers to do those tasks."
The judge noted that even the franchise's president "stated that tipped employees should 'never' mop floors or clean bathrooms."
Yet, she continued, "it is striking how often the current employees (in declarations that were submitted by AppleIllinois) describe their regular duties as including the very things that the executives state should not be done by tipped employees: cleaning bathrooms including toilets, sinks, mirrors and urinals; wiping down walls; polishing paneling with Pledge or lemon oil; mopping or scrubbing floors; and loading the dishwasher," reports Courthouse News Service.
Brown ruled that, contrary to the company's stated fears, there is nothing in the regulations that "prohibit 'a team-oriented approach to serving customers.' It simply requires that when tipped employees are also required to perform the work of minimum wage workers, they get paid the minimum wage."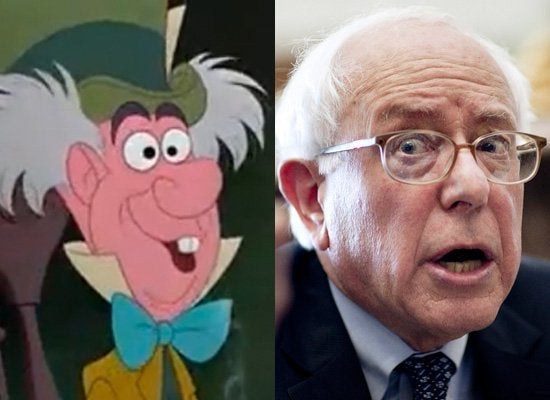 Politicians Who Look Like Disney Characters
Related
Popular in the Community