Five years ago, I got a call from my former boss asking if I would manage response efforts and open a medical supply depot in Haiti for Direct Relief, a humanitarian medical relief agency. He'd returned from an assessment trip and based on what he saw there, he knew much more help was needed.
I had just finished graduate school and was recently married and trying to start a family, so initially I said no. But the images on the screen kept circling my head and telling me that if I could help in any way, even a small one, I should go. So I went, and ended up spending two years there over the last five.
In these past five years, my wife and I had a baby boy (who now is almost four years old), had a baby girl (who is now seven months), and endured the death of my father to cancer.
When such big events like these happen in my life, I often think about how they would have happened in Haiti.
In the U.S., when my wife was pregnant, she went to roughly 12 prenatal appointments and had three ultrasounds to make sure our boy was progressing well. We had our birth plan ready, had an excellent midwife deliver our boy in a state-of-the-art medical facility so we were safe in case any complications arose.
In Haiti, if you're delivering a baby, you're doing so in the most dangerous place to deliver in the Western Hemisphere. Seventy-five percent of women don't have a skilled birth attendant at delivery which leads to a one in 83 chance of dying in childbirth. Their children have even worse odds as one in every 14 children die under the age of five. At least 550 skilled birth attendants need to be trained, accredited, and utilized in order to reduce these high rates of death in Haiti.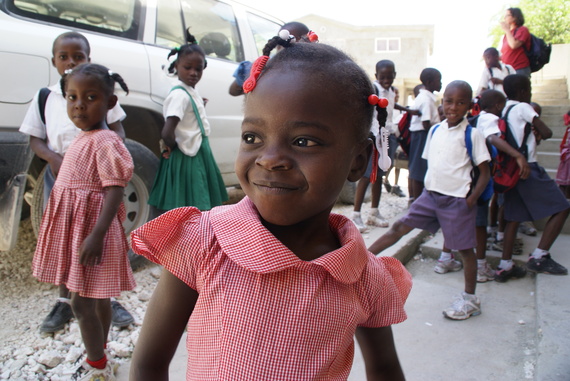 In the US, when they found my dad's cancer, he got the best care in the world. He had liposarcoma, an extremely rare and incurable cancer of the fat cells that occurs in less than 1 percent of all cancer diagnoses. It's so rare that only a few doctors in the country specialize in treating this type of cancer and my dad was fortunate enough to be seen by one of them. With the doctor's expertise, to two abdominal surgeries, a six-month chemotherapy treatment regimen, and a specialized drug in stage three of a clinical trial, my dad was able to live a fairly normal and active life over the past five years since the cancer diagnosed. My dad was a teacher and high school administrator for 35 years.
In Haiti, cancer is most often a death sentence. There is very little preventative care, and for the roughly 9,000 new cases of diagnosed cancers in Haiti, there is almost no treatment. There are no options for receiving radiation and very few options for chemotherapy or surgery. In Haiti, if you have cancer and you have money, you'll travel to Florida or the Dominican Republic for care. But if you are a person like the vast majority of Haitians, you're living below the poverty line and could never afford to do so.
If we believe that all lives are equal, then we have to do more for these lives. At Direct Relief, we've been working to help train additional medical professionals (like midwives and birth attendants) and provide essential medical resources (like cancer therapies) but much more needs to be done.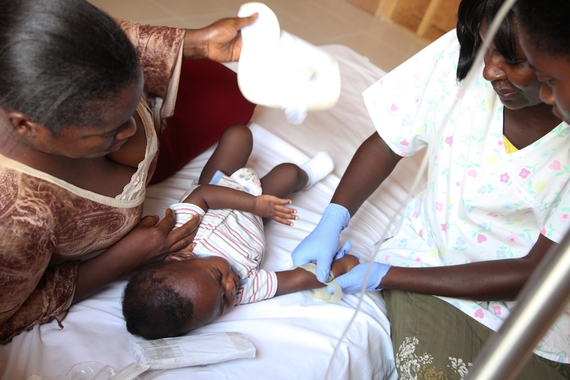 I feel fortunate that my wife, my children, and my father got the care that they did. But that should be the norm for every person on this planet regardless of where you happened to be born.
Popular in the Community