Imagine a bookstore in nearly one billion pockets and purses.
During the live demo event of Apple's unveiling of their new iOS 8 operating system on June 3, Apple made a passing reference to a slide of "iOS 8 features we didn't have time to talk about."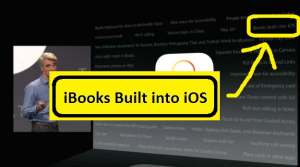 Buried in the fine print but photographed by bloggers was an ebook retailing bombshell: iBooks will come pre-installed on iOS 8.
The iBooks app is Apple's ebook store containing over 2 million books (my ebook distribution company, Smashwords, supplies over 250,000 of these books).
This is a game-changer for ebook retailing, a big win for authors, the most significant counter yet to Amazon's hegemony over ebooks, and a boost to book culture because it'll make more low-cost ebooks more accessible to more readers than ever before.
There are currently over 800 million devices (iPhone, iPod touch, iPad) running current and prior versions of Apple's iOS.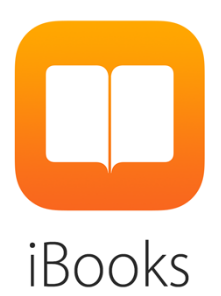 Prior to iOS 8, readers who wanted to shop the iBooks store were forced to click to the Apple App store, search for the iBooks app, sign in with their email address and password, and then install it.
The absence of a pre-installed app created an inconvenience for readers, which explains why only a fraction of Apple's customer base today has installed the iBooks app. Despite this extra step, Apple's iBooks store has been enormously successful since its launch four years ago. With stores in 51 countries, iBooks has grown to become the world's second largest global seller of ebooks.
Starting this fall, iBooks will occupy prime screen real estate on all new devices. The new iOS will also be available as a free upgrade to users of the iPhone 4s, iPhone 5, iPhone 5c, iPhone 5s, iPod touch 5th generation, iPad 2, iPad with Retina display, iPad Air, iPad mini and iPad mini with Retina display.
Apple's move will place ebooks just one click away from being discovered, sampled and purchased by nearly a billion readers.
How can indie authors and publishers make the most of this new development?
Make sure all your books are distributed to iBooks ASAP. If your ebooks are among the 500,000 locked in the dungeon of exclusivity at Amazon's KDP Select, break them free as soon as you can.
Promote direct hyperlinks to iBooks. Make sure that on your blog, website and in all your social media promotions that you're providing readers a direct hyperlink to your books at iBooks. With a direct hyperlink, your book page will open directly within the reader's iOS device, and with another click they can purchase it. Use Apple's Link Maker or Widget Builder tools to find links or create attractive widgets that point directly to your book at iBooks.
Enhance your series metadata. Also referenced in fine print on the slide above is a mention of enhanced series listings in iBooks for iOS 8, which means we can expect series metadata to become more important than ever to iBooks merchandising and reader discovery. If you write series, and you're one of the 90,000+ authors publishing at Smashwords, make sure your books are linked with Smashwords' Series Manager tool, which you'll find in your Smashwords Dashboard. This enhanced metadata will make series books more discoverable at iBooks and other retailers.
An earlier, longer version of this post can be found at the Smashwords blog.
Popular in the Community