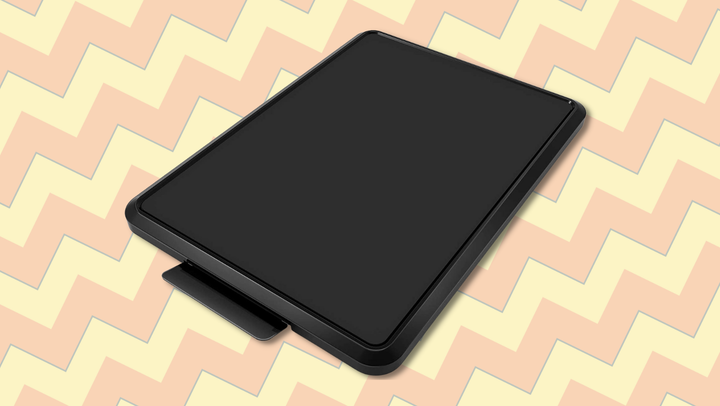 HuffPost may receive a share from purchases made via links on this page. Every item is independently selected by the HuffPost Shopping team. Prices and availability are subject to change.
In addition to setting up your small-space dining area, you also have to deal with using and storing countertop kitchen appliances that wouldn't be a bother in larger kitchens. This is especially true if you have low overhead cabinets that make tasks like refilling the water reservoir on your Keurig or pulling out a heavy air fryer a little more difficult.
But thanks to TikTok, I became familiar with an ultra-useful gadget that exists to alleviate these issues: an appliance sliding tray that does exactly what its name suggests.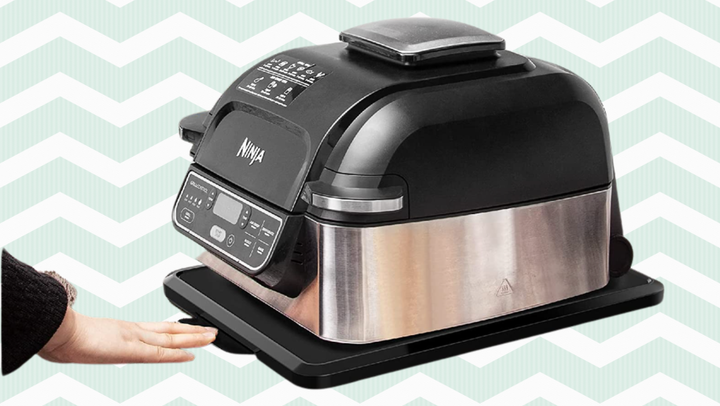 As seen in the video below, you can place small kitchen appliances on the 0.9-inch thick tray and use the built-in lever to move them back and forth. It has a non-slip pad that's easy to clean so you don't have to worry about your pricey possessions flying off of it or tipping over. Reviewers even say the tray is stable enough to run motorized appliances. It comes in two sizes: a vertical option that's 11.7 inches by 16.1 inches and a horizontal one (best for wider items like espresso machines and air fryer ovens) that's 16.1 inches by 11.7 inches.
This handy kitchen tool has an impressive 4.7 out of 5 stars on Amazon, plus over 3,500 five-star reviews, including the ones below from avid believers of the easy sliding action:
"I bought this after seeing it on tiktok. My husband 'drags' the coffee maker across the counter every morning. I thought he might think this was a dumb purchase, but he really likes it! Worth the buy!" — K. Shoup

"I bought this for my coffee pot because it has to be pulled out from underneath the cabinets to fill. With the rubber pads on bottom of coffee pot, it wouldn't slide which made it a little irritating. This tray is the answer to my problem and I love it!" — DJ

"Lugging your Ninja Foodie or Insta Pot from the back of the counter to the front a drag? Not anymore! Depress the bar and your heavy appliance glides (and stops) to the front of your counter. It's effortless and pure joy! My husband shows it off as 'genius,' to comments such as, 'I'll be danged.' And, "Where did you get this?" — Cruiser

"Perfect for my kitchenaid! I've used it with my kitchenaid on highspeed for 10 minutes and it did not effect the performance. Simple tool but makes a huge difference in the kitchen; Kitchenaids are heavy and to lift it from the back of my counter to bring it forward is a hassle, this sliding tray definitely helps!" — AmazonShopper

"Bought this to help maneuver my Ninja Foodi on my countertop. Definitely makes it easier. Roll it forward to use it and open the lid, roll it back for storage. Since it's black it blends in with the Ninja Foodi so it doesn't look like it's out of place. Also love that it's the perfect size - it fits my Foodi and doesn't take up extra space beyond that." — WhitneyMarie
Before You Go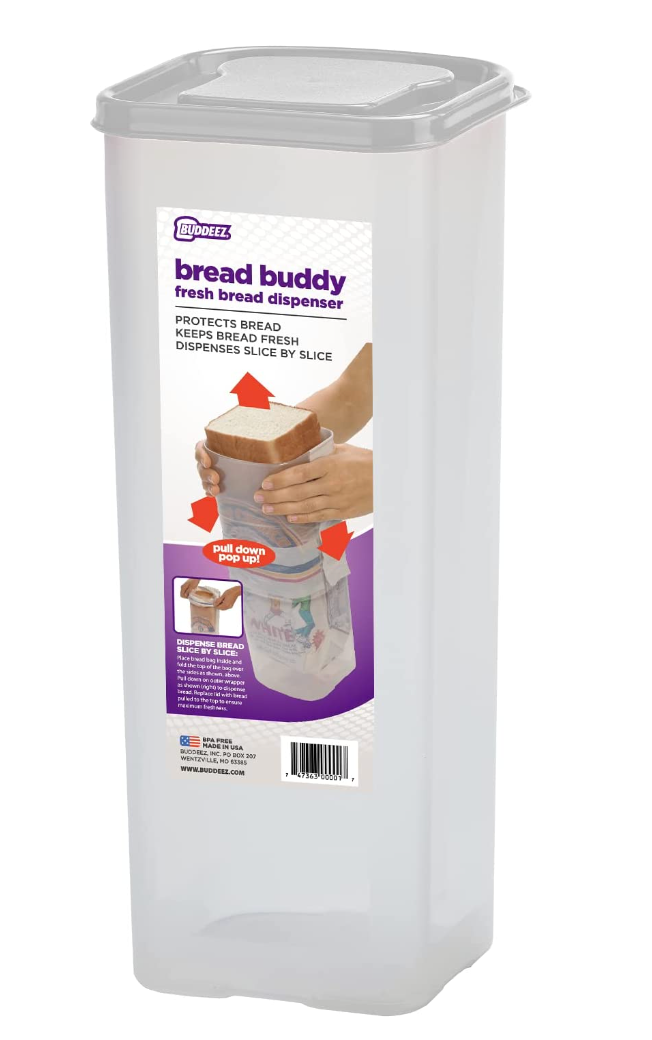 44 Cool Kitchen Products You Probably Haven't Heard Of Yet