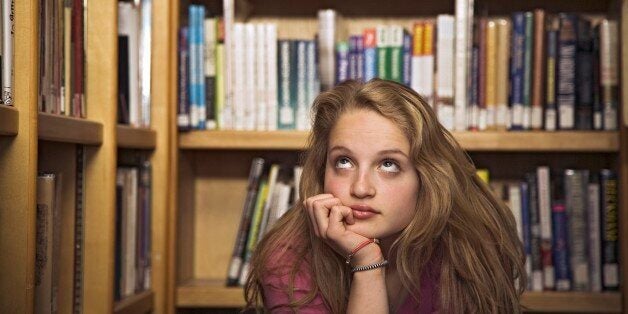 Applying early decision to your dream school may have felt like a good decision back in November, but now you're feeling the pressure roll in. Early decision is a binding process in which you apply to a school that you know you want to attend come fall. If the school accepts you, you're obligated to attend and you must also retract any other regular-decision applications you may have submitted.
Though most early-decision applicants are confident in their choice, early decision can put a lot of pressure on you. Perhaps you've realized the school doesn't seem like the right one for you after all. Maybe you discovered another college that seems to be the perfect fit, or maybe you want to wait and see if any other acceptance letters roll in.
Unfortunately, while early decision is not legally binding, there aren't many options aside from attending the school you chose. If the school you've been admitted to ED hears that you haven't retracted your other applications and you've been looking at other options, you'll likely be blacklisted. This means the school will contact your high school guidance office and other colleges that have admitted you to notify them of your breaking the agreement. These other colleges will probably withdraw your admission application, and you'll run the risk of being left with no choices for the fall.
"We try to make it very clear in all communications that this is a BIG commitment," says a representative from the College of the Holy Cross's admissions department. "…Only those students who know 100 percent that they'd like to attend Holy Cross above all other schools should be applying ED. "
But what if you're afraid you made the wrong commitment? Though your options are unfortunately limited, there are some steps you can take to change your situation or at least make you feel a little more at ease. If you're feeling nervous about being admitted early decision, here are some tips for what to do!
Call the admissions office.
If you're having doubts, the first step is to reach out to the college's admissions officers. As an early-admitted student, the school's admissions officers view you as a great addition to the college's community, so they will be more than willing to answer your questions and help clear up any confusion. Explain to the admissions officer why you're having doubts—whether it has to do with the student body size, the campus feel, the classes, etc.—and there will be a good chance that an admissions officer can help you figure things out or at least explain your options.
Look over your financial aid package.
What happens if your dream school's tuition is way out of your league? Students who regret their decision to apply ED are usually unhappy because of the financial aid package they receive. Early-decision students usually know what they're in for when they apply, but your financial aid package is one thing that you can't predict. The college bill can take anyone by surprise.
If there's really no way you can manage the cost of that school with the financial aid package you were offered, contact the financial aid office. Schools will often consider inadequate financial aid a valid reason to break your contract and let you attend another college. In some cases, schools may even be a little more generous and attempt to help you meet your financial needs. If your financial aid package isn't even close to what you expected, make sure you contact the school's financial aid office as soon as you can and explain the situation so they can help you explore your options.
See if you can take a gap year.
ever mind not knowing if you want to attend this particular school—maybe you realized you have no idea where you want to go at all or if you even want to go to college yet. Taking a gap year between high school and college allows you a long period to reevaluate your decisions and think about what you want for your future.
Contact the admissions office at the school and explain that you're considering taking a gap year. If you explain that you'd like to take time off to work, travel or figure out what you want, the admissions officers may understand and let you go without consequences; it really depends on the school. Again, make sure to call the admissions office to learn their policy on gap years (and whether you'd return to the ED school next year or reapply to more colleges).
Popular in the Community