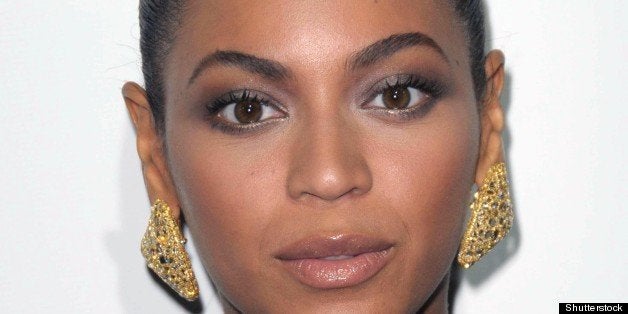 The tragic consequence of being a megastar is possessing a cult-like following that doesn't question or challenge your decisions. It's a blind allegiance that will shield one from seeing possible deception and manipulation.
In the world of celebrity "standom," Beyoncé's "Bey-Hive" is one of the strongest on the planet. There are no concessions or exemptions as to how far Beyoncé can go and the identity politics of her being a black women succeeding inflates the phenomenon.
But powerful representation and social responsibility are not the same. Being a visible face for female empowerment and black excellence is admirable, but exploiting that favor for capitalistic gains is disappointing.
Whether you want to admit it or not, that's what Beyoncé did with her new single "Formation" and it's sad to see how many people are buying into it.
For one, I personally enjoy the message of the song but dislike the delivery. Vocally, Beyoncé doesn't highlight her signature raw talent on the track -- and we're forced to endure another Mike-Will-Made-It produced trap song.
What initially appealed to me about the song were the provocative visuals and lyrics that tell the narrative. Beyoncé embraces her Creole heritage and a little more pro-black essentials that made the Internet go haywire.
One follower on my social media said that she "won Black History Month." And that's when I had to take a moment to pause.
I watched it again, and then it hit me. Some of the footage from the video wasn't hers originally. And while many were praising Beyoncé for shouting New Orleans out -- some hype was deflated when it was revealed that her team had conflict with a documentary filmmaker over properly crediting some of their previous work used.
Being "inspired" and a little too consuming of others' original work isn't new for Beyoncé.
However, in this new revelation of heavily lifting other black artists' work in order to disguise it as one's own, it's hard to not question the motive.
The effort and energy of other black filmmakers to tell the story of the New Orleans' Bounce scene in the documentary That B.E.A.T. should not be undermined based on its appropriation from a more known artist.
Furthermore, what is even more saddening is that such pro-blackness in the video seems to further a more capitalistic agenda more than a sincere output of creative expression.
How convenient was it for Beyoncé to finally give us an unapologetically black message in 2016? For a star that's never actually confirmed rumors that she's paid the bails of arrested Black Lives Matter activists, and now new speculation that her husband's company TIDAL donated $1.5 million to the organization -- this musical move seems calculated.
Let's not act like what Beyoncé is doing now has never been done before. When it comes to progressive black positivity against current institutional opposition -- Kendrick Lamar, J. Cole, John Legend and many other artists have already made it marketable and salvageable to do so in the industry. Rihanna even took a shot at it in her visuals for "American Oxygen" -- but it never took flight.
When you watch the video of "Formation" there's almost like a forced check-off box to pander to her audiences about how much "blackness" she is trying to invoke. Again, it doesn't feel like a natural evolution -- but one that is manufactured. And when we find out that some of the footage used isn't hers, it further heightens the deception.
So why did she do it? Oh, because perhaps it's another way to bring traffic to TIDAL's up-and-down traction. And it just so happens to be released on the eve of her Super Bowl guest appearance...and then there's more...a new tour to spend your income tax refund check on!
In other words, it wouldn't be too far fetched to imply that Beyoncé used contemporary oppressed blackness as a marketing tool to increase the wealth of her brand and husband's company.
When you listen and watch "Formation," just know that Beyoncé is making bank off of a variation of blackness that she isn't currently living in or experiencing.
But I guess the worst part of the tale is that it won't matter because most of the culture has given her the pass to exploit -- I mean be "inspired" by others -- without being held accountable because she is one of the few, the proud, and only consistent black artists out that we can hear everywhere.
I guess that's the price we pay for black excellence when it comes at the cost of our own exploitation. I'm already prepared to apply more Bey-Hive repellent this time around.
Popular in the Community