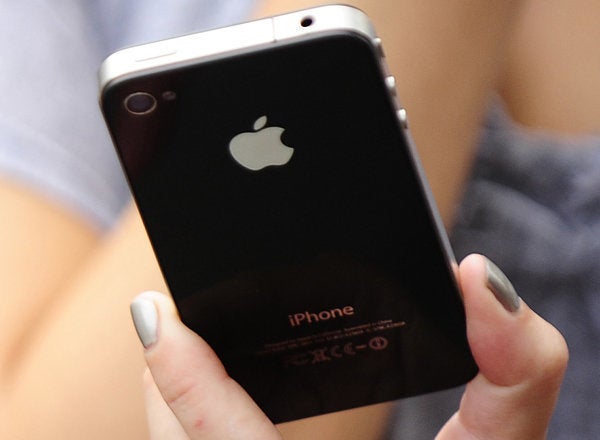 The staggering growth in smartphone adoption has resulted in the creation of hundreds of thousands of mobile applications touching almost every interest area and type of user. But the target audience for cell phone apps and other mobile services is largely a mainstream one. Where are the apps to assist low income and underserved folks find relevant jobs in their own communities, apply for social services, or locate nearby family assistance programs and free clinics?
Part of the challenge is that while nearly three quarters of adults living in poverty in the United States have cell phones, a much smaller percentage own expensive smartphones like the iPhone, Droid, and Blackberry -- the kinds of smartphones which mobile apps are designed for.
Somewhat surprisingly, smartphone penetration is higher in minority communities where poverty rates are higher. Forty five percent of Latinos and thirty three percent of African-Americans are smartphone users. Whites rank third at twenty seven percent of total users nationwide. It is unclear, however, how adoption rates change among these groups when broken down by income levels.

The good news is that mobile apps will likely become more accessible to more people moving forward. A continuing decline in smartphone prices, increasing app availability on less expensive feature phones, and the rise of a new generation of multi-platform apps downloadable on the mobile Web all bode well for greater app access by all.
The bad news is that the poor and underserved are not viewed as a viable market by many commercial app developers. Even charities now experimenting with mobile apps are more likely to target potential supporters and donors rather than the people they directly serve.
But the tide is already beginning to turn as a result of new efforts like Applications for Good. Applications for Good, a project of One Economy, is attempting to build a community of support around the development of mobile and other apps for low-income and disenfranchised populations.
One new Applications for Good app, called MyTaxBack, allows users to easily calculate the Earned Income Tax Credit (EITC). The EITC offers tax refunds for individuals or families earning $48,360 or less (in 2010). The IRS estimates that as many as 25% of people eligible for the EITC never file for it -- missing out on an average credit of $1700.
Apparently almost 10,000 EITC calculations have already been done on MyTaxBack via both Android and iPhone apps, on the Web, and through Facebook and text messaging. In addition to discovering how much their tax credit will be, MyTaxBack users can also sign up for text or email reminders to file at MyFreeTaxes.com -- a free online tax filing tool for those earning under $57,000 per year. Users also receive a text message link to mobile-ready information about starting a bank account and paying off credit card debt.
Applications for Good features a catalog of currently available apps, and those in need of developer support. They target health, education, jobs, and finances.
Another approach to address the lack of available and appropriate apps is to train individuals to develop their own community-specific app solutions. This is the pathway chosen by a UK-based (and similarly named) program called Apps for Good. Apps for Good trains 16-25 year old youth in mobile app development. Participants come up with their own ideas to address community challenges and undergo a training program to bring brainstormed apps to market.
While still in its infancy, Apps for Good trainees have already created several community-relevant apps such as Stop and Search. Stop and Search allows individuals to rate their experience after being stopped and searched by the police. It also lets the user obtain instant information about their legal rights, and can map searches to identify local patterns.
The possibilities are unlimited when diverse communities and developers come together, particularly as apps become easier and less expensive to create.
But without an intentional focus on the needs and aspirations of overlooked individuals, the smartphone and the app frenzy it has inspired will not live up to its fullest potential.
Fortunately the solution is already in our hands.
Related
Popular in the Community