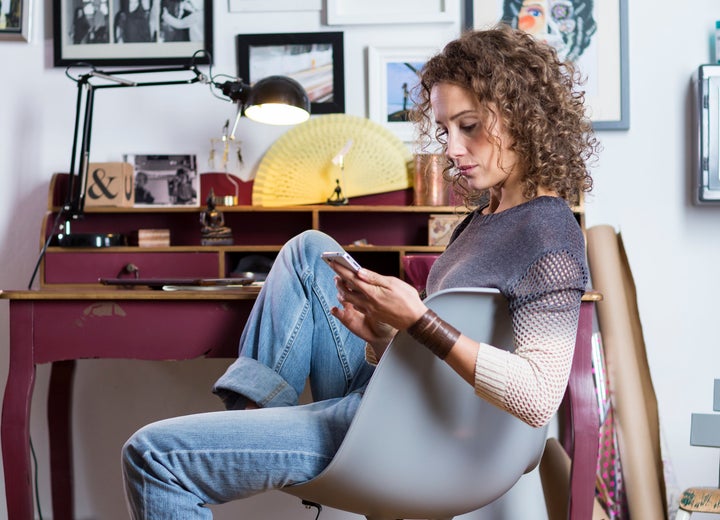 Using a smartphone app may seem like an unlikely way to relieve anxiety and depression, but new research brings psychologists a step closer to the effective treatment of mental illness through mobile technology.
A promising new study from the research team, published last week in the Journal of Medical Internet Research, found that the apps may reduce the severity of anxiety and depression symptoms by up to 50 percent ― about the same as psychotherapy and medication. It's not yet clear, however, how effective the apps would be in a real-world context, with people not involved in a scientific study.
Modeled after the way that users interact with other types of apps, the IntelliCare mini-apps offer targeted exercises meant for short, frequent interactions. Programs like "Worry Knot," a worry-management app, and "Purple Chill," which offers relaxation and meditation techniques, present a range of interventions for anxiety and depressive symptoms.
"When you look at the way people use apps, for the most part, it's pretty quick interactions," David Mohr, director of the university's Center for Behavioral Intervention Technologies and the study's lead author, told The Huffington Post. "Most of the time when you use an app, it's to help you get something done. ... So that was the idea behind having a whole suite of apps, so that people can pick and choose what's going to work for them."
The recent proliferation of mental health apps opens up broader questions about emerging role of new technologies in mental health care. There are over 165,000 health apps on the market, many of them targeting mental health.
More than 80 percent of the apps, however, have never been proved effective. The majority are created by developers, not scientists or mental health professionals. As of now, they're completely unregulated, and as such may claim false or inflated benefits.
The Food and Drug Administration "has decided that they're not going to regulate these kind of mental health apps," Dr. Michael Van Ameringen, a psychiatrist who heads the apps committee for the Anxiety and Depression Association of America, told The Huffington Post. "It is a bit the Wild West. ... It's all over the place, what's available."
While the results of the new study suggest that the IntelliCare apps hold promise for reducing symptoms of anxiety and depression, it's difficult to determine whether these effects would extend to the way that most people use apps outside a clinical context.
"I don't want people to think that they can get an app and they're going to improve," Van Ameringen said. "Because human nature is such that you're not going to follow through on it."
Can an app really ease your anxiety?
For the study, Mohr and his colleagues recruited 96 participants who reported symptoms of anxiety and depression. For eight weeks, the participants used their choices of the 13 apps at least once and up to four times daily, averaging 195 roughly one-minute uses over the course of the two months. The participants also received eight weeks of coaching, including an initial 30-minute to 45-minute phone call to spark engagement, and two or more weekly texts checking in on their progress.
In their analysis, the researchers found that the participants reported an average 50-percent decrease in the severity of their anxiety and depression symptoms.
In the podcast below, provided by Northwestern University, Mohr explains the findings in greater detail:
That 50 percent might sound like an impressive number, but there are some important caveats. First, a large number of the participants were already being treated with either medication or psychotherapy, so it's possible that the apps worked by enhancing existing treatment protocols.
Van Ameringen, who reviewed the study for HuffPost, also noted that these improvements could be influenced by the presence of a coach.
"When you get coaching and you get all those text messages, adherence to the treatment is better. There's more follow-through," Van Ameringen said. "The encouragement is really good, but how generalizable is this to what people would really do when they go on GooglePlay and download it?"
It's also unclear how well these benefits would translate to the way people typically use health apps. Mohr agreed that human interaction was key to success, and noted that in real-world contexts users typically engage with health apps for one week to four weeks before dropping off.
"I don't think there's much evidence that apps alone are going to cure mental health problems," Mohr said. "In general, having some human support is important to keep people engaged and to get consistent benefits across a population."
Many mental health apps are untested.
Because they're designed by scientists and research-tested, the IntelliCare apps are already superior to most other mental health apps, which are typically created by software developers rather than psychologists. What's more, most developers don't want to put real money into researching and testing their products' effectiveness.
"There's got to be a different kind of financial model to make these things really good and to study them properly," Van Ameringen said. "To do them well is costly."
But with careful research, mental health apps could have a valuable role in bringing care to more people. If they can make therapy more accessible and efficient for patients, then they serve an important purpose.
"Depression and anxiety are very expensive for care organizations, and if they can find ways of better managing that, it's clear that they're very interested," Mohr said. "I think the motivation is there, but we don't know how to do that yet."
Van Ameringen agreed that well-researched, science-based digital products could be beneficial to public health. And, at a time when the future of many Americans' health insurance is at risk, we need all the low-cost mental health services we can get.
"It's a promising area given that you can probably access people who are living in under-serviced areas, or who don't have certain therapies available to them," Van Ameringen said.
If you're interested in trying a mental health app and not sure where to start, give IntelliCare a try, or check out the Anxiety and Depression Association of America's list of recommended apps that have been rated and vetted by mental health professionals.
Related
Before You Go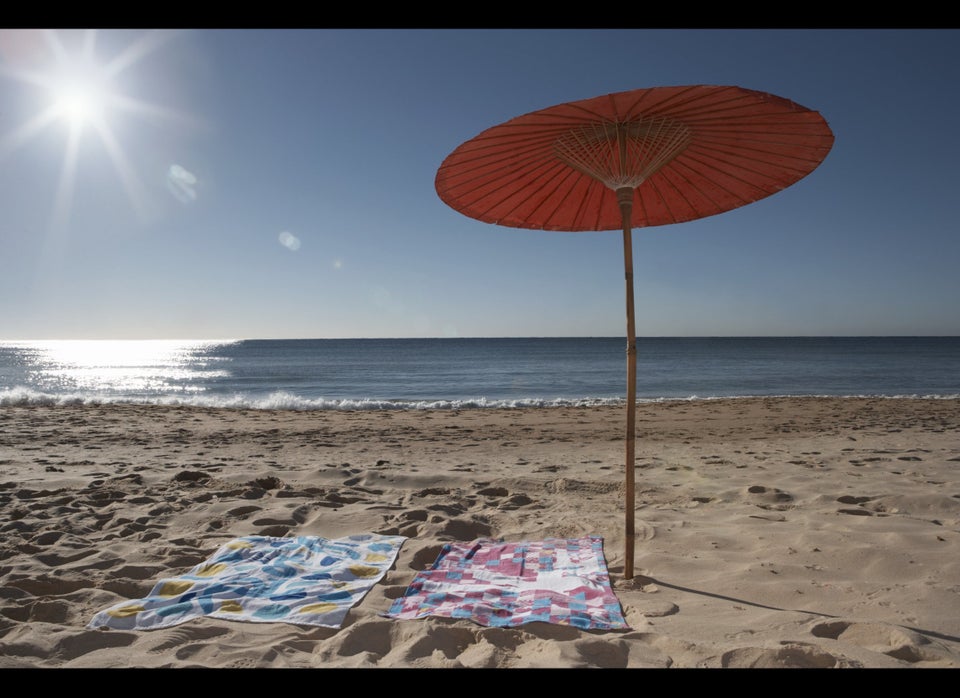 12 Surprising Causes Of Depression