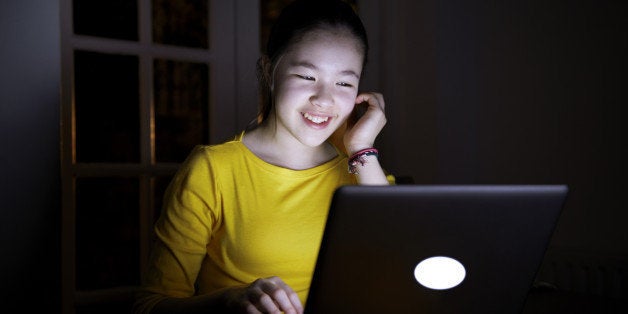 If you spend all of your time on your Mac, then you should really stop. Have a look outside every once in a while. But if you must be physically attached to your computer, then you should at least be comfortable and productive.
Here are six programs, most of which are free, that will help your Mac run more smoothly and give you a better experience. You're welcome. Seriously, though, go outside.
F.lux
Natural light doesn't look the same at 2 PM as it does at 1 AM, and neither should your computer screen. A program called F.lux. -- free for Mac, Windows, Linux and iOS -- changes the look of your computer, tablet or phone's screen as the day goes on.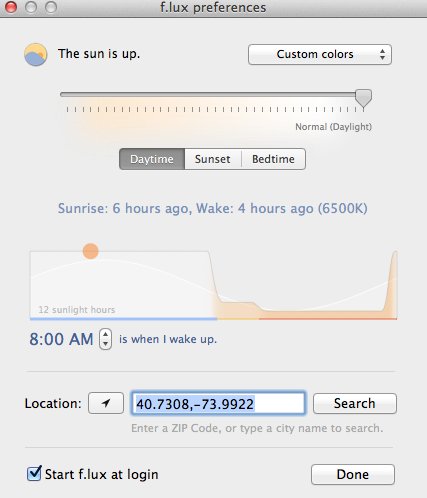 The program gives your screen a cooler tint during the day and a warmer one at night. All you have to do is tell the program what kind of light you have and where you live. It will control your screen automatically. Your poor, exhausted eyes will thank you.
Monolingual
Your computer is equipped to handle a lot of different languages, but you only speak a few, at most. You probably don't ever plan to change your computer's language to Flemish, for example. But this capability means your computer is filled with files to help it read hundreds of languages, files that take up a lot of space. A free program called "Monolingual" deletes the languages you don't need, making room on your computer for more important things like photos and music.
Here's what it looks like when Monolingual starts to delete the languages on your computer: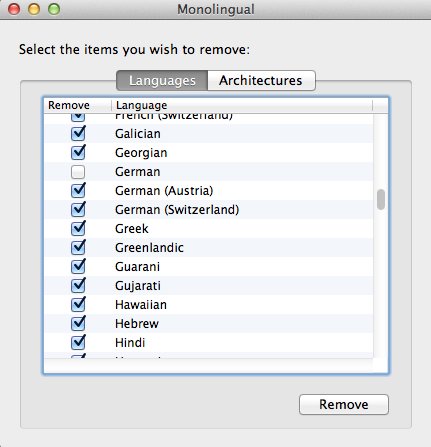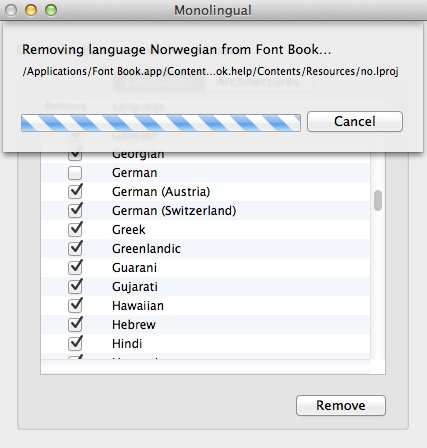 When I eliminated the languages I don't speak, I got 922 MB of space to use however I please.

Monolingual is free to download and available for Mac only.
UPDATE: You can still download Monolingual, but it doesn't seem to work at the moment. We will update if it starts functioning again.
Cinch
If you're a multitasker, you'll love Cinch. With this app, you can easily create split screens just by dragging and dropping windows.
This one's a little easier to understand if you see it in action:
Cinch is available for Macs only, and you can buy a pro version for $7.
Adium
If you're like me, you do much of your day-to-day communication via chat. The problem is, between Gchat, Facebook chat, AIM, Yahoo Messenger and everything else, you end up with too many windows. Adium is a free app, available for Mac only, that pulls all of your chat clients together into one. You can even combine all of your email addresses. For example, I have both my work Gmail address and my personal one in Adium, so I can chat through both.
Just sign into all of your different accounts, and you'll be able to seamlessly talk to everyone through Adium. Here's what it looks like: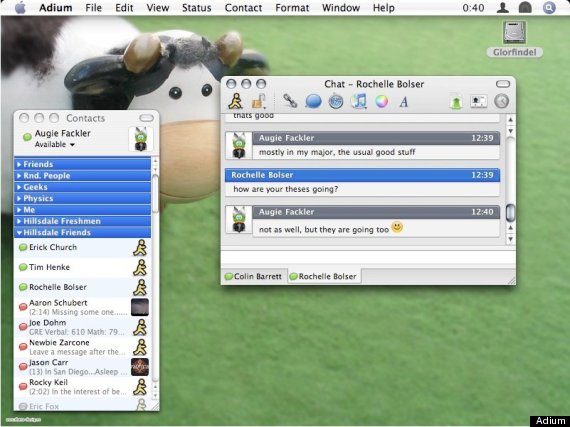 Caffeine
If you're on a Netflix binge, the last thing you want is for your screen to go black unexpectedly. The free Mac app Caffeine lets you ensure that your screen stays illuminated for as long as you want.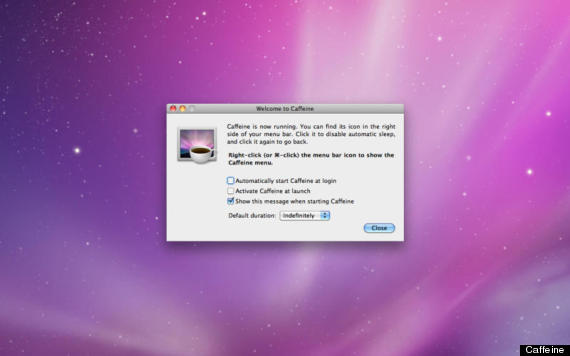 When you download Caffeine, the app puts a little cup of coffee icon in your menu bar. You just click the cup of coffee when you're on a binge, and the screensaver won't turn on and your screen won't dim or shut off. Click the cup of coffee again and everything goes back to normal.
ClipMenu
ClipMenu is a free app just for Mac that lets your save a whole lot of items to a clipboard. That includes anything from URLs to text to photos. Whenever you copy something, it will be stored in ClipMenu, right in your computer's menu bar on the top right of your screen.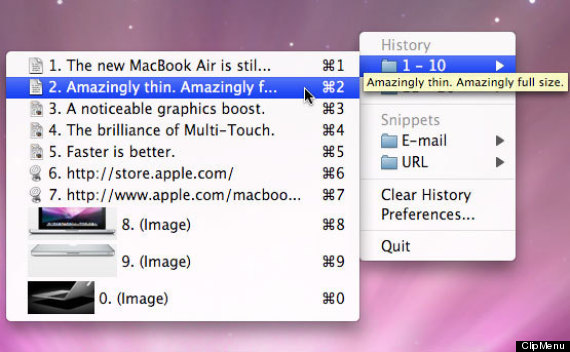 You can save things you use often (like addresses) into ClipMenu or just use it to keep track of everything you're copying and pasting. This tool will prove to be invaluable for pretty much everything you do on the Internet.
Support HuffPost
The Stakes Have Never Been Higher
Related
Popular in the Community