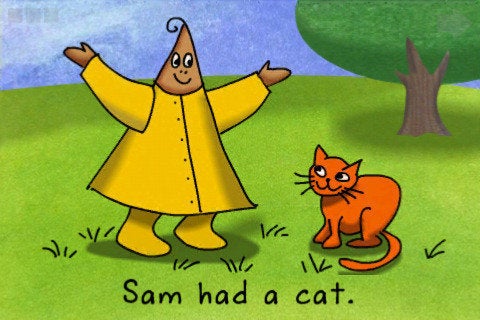 (This is one of a series of posts in the Parentlode Book Club. You can also find a list of books parents either love or hate, or suggestions about what books they might like based on what they already love, or any of the other Bookclub offerings about how to help your children love to read).

Did you hear about the eight year old boy who could lift an entire library with a single hand? I suppose you have, after all it is 2011 and e-readers have been on the market for a few years. As a tool for literacy learning they are invaluable. We know that the way to build our children's capacity as readers and writers is simple: they must read and write daily. Offering fingertip access to entire bookstores on a handheld device makes this incredibly easy. Even better, it removes access barriers, making it logistically possible to connect children in the most remote corners of the earth to thousands of stories.
While an e-reader dramatically increases the amount of literature that can be kept within the four walls of your home, it cannot force your child to sit down and read -- not yet at least. However, there are thousands of apps that offer creative avenues to create a reading and writing culture for children of all ages and abilities.
Here are some of the most engaging, effective and fun apps currently on the market categorized to meet the needs of children at every level of the reading and writing spectrum: