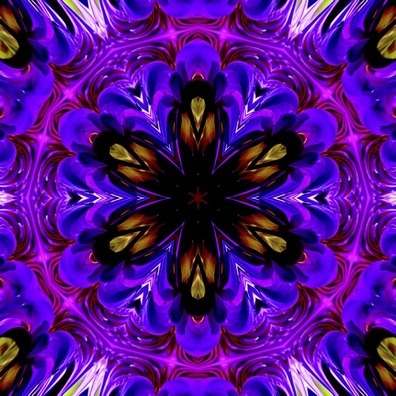 The more years I teach and enjoy meditation through mindfulness, the more interactive applications cross my desk to enhance the experience. My goal is to share these pleasant finds with as many people as I can reach. We have available to us via computer, smartphone, and tablet a variety of wonderful ways to enrich how we approach the meditation process. One of those ways is to go back to our childhood roots of basic coloring. Coloring offers us a way to acclimate ourselves to the process of slowly going within through color and energy. In my search to assist clients in learning how to use color to create positive energy, I have discovered apps to further that experience and improve the results we might wish to achieve. It's as simple as touching your finger to a color and then touching the place in the mandala where you want that color. The act of applying color can ease us into a meditative place where we slow down and respond rather than react to what's in front of us.
Here are four free app suggestions that I use that you might find helpful in establishing a connection between color and meditation to enjoy a different type of mindfulness.
Mandala Art by Sammy Muno
This app allows you to choose from a variety of blank mandala drawings with a paint menu to choose the colors you wish. Hours of meditative focus can be had with this one.
This is a nice starter selection, with offers to upgrade for pay. However, I have been able to use this one over and over. If I like the mandala I colored, I have the option to print or email it.

Mandala - Coloring Book Pages for Adult by Danupan Srasuay
Here we have choices of mandalas to color and also a game of sorts. Though there are ads with the free version, it isn't too much of an intrusion and can be another good starter coloring book app.
Colorfly: Coloring Book for Adults - Free Games for by JoyCastle
By far my favorite, Colorfly offers a variety of choices in their gallery, weekly premium updates and a place to save email and print your work. Animals, Zen art and mandalas are the free coloring pages you will find in the gallery.
I have nothing against hard copy coloring books, as I do own quite a few and often spend a nice morning opening my day coloring in them. But no one should be left out of the experience, and for people who travel or use electronics as their prime means of communication, using coloring apps will provide hours of calm and focus to the act of meditating.