This is the first in a series of posts highlighting apps and their makers, both old and new, that have a compelling story. It's not only the apps that impress and inspire us, but the stories and the people behind them. With stellar design, advanced functionality, unprecedented success, surprising innovation, unsurpassed longevity or a combination of all, these are the apps that stand out in the sea of 1.2 million (and counting).
Released by UsTwo April 3, 2014. This surreal, interactive game turns perspective on it's head in a visually exquisite programming achievement.

Every Moment is a picture
In Monument Valley's behind the scenes video, Senior Designer Ken Wong discusses the project's unique creative requirements: "every screen of the game would be a work of art in itself....I think it's a different way of approaching making a game, where the aesthetic experience is really driving the experience."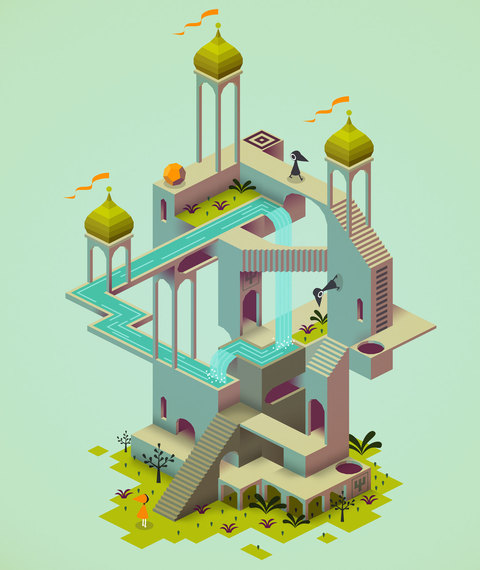 This ambitious aesthetic goal was an overwhelming success for UsTwo. They created a gorgeous, minimally textured yet richly colored world. The visuals are so impressive, they even included a feature that captures the current game screen and saves it to Photos.
For app developers, game engines are essential tools for building realistic and responsive game environments. Most games are built in Unity, Unreal, etc., which are cross-platform (in some cases desktop and console as well as mobile). And there are other pure physics engines, like Chipmunk Physics and Box2D that can be included on their own. These complex and powerful development tools are designed to anticipate and correct the exact perspective and logical paradoxes that make Monument Valley such a delight to play.
To create the reality that is MV, we suspect UsTwo built their own engine - an incredibly impressive feat, especially for such a small team. UsTwo not only conceived of a reality that doesn't model our own, but then created a fully formed, motion-filled world as visually affecting as an Escher painting. The fact that UsTwo only took ten months to develop a game that breaks the very rules physics engines seek to enforce impresses us even more.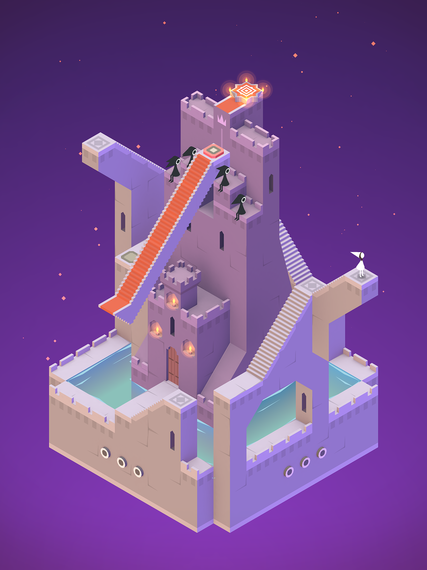 Resisting the flight to Freemium
Not only did UsTwo break from the pack creatively and conceptually but they also chose the increasingly rare, paid app revenue model. As consumers' tastes for paid apps have declined and they have become less willing to pay up front, "free" games have been lauded by iOS/Android developers and app development shops alike as potentially the only way to make money in increasingly competitive and expensive-to-market app stores.
"We're not saying free-to-play is bullshit and we shouldn't do it, but we want to make each game in the way that best suits that game, and Monument Valley wouldn't have worked as free-to-play", UsTwo Director of Games Neil McFarland explained.
Despite the substantial risk of a $3.99 price tag and being from a relatively unknown app development shop, Monument Valley has been a huge and sustained success. Rumor has it that the app recouped its 10-month development cost in its first two weeks on sale. It has consistently been a Top Paid and Top Grossing app since it was launched almost three months ago.

With game play more like modern art than a mobile app and a risky but incredibly successful revenue model, Monument Valley is a work of technical and creative genius, and has managed to set itself apart from the quarter of a million other games available in the App Store. Its combination of stunningly beautiful graphics and incredible gameplay challenges our ideas of physics, and challenges currently held ideas of app ROI and app success.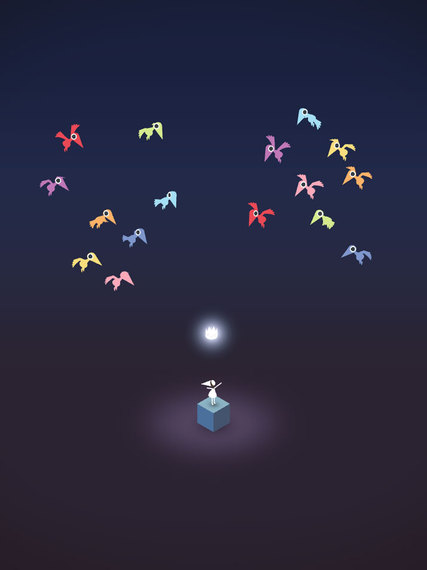 The first crowd-sourced mapping app, Waze goes far beyond getting you to your destination. Most mapping apps rely on complex algorithms calculating best paths and ETA based on average road speed and general traffic conditions. Waze aggregates traffic data and ETAs from other Waze users, allowing your fellow drivers to give immediate feedback on traffic conditions and possible problems.
While other mapping apps provide a single 'best' route and stick with it regardless of events like traffic, accidents or road closures, Waze takes the opposite approach. It constantly monitors the ETA of your current route as well as the ETAs of alternative routes. If an alternative path will save time, Waze alerts the user of the faster route and automatically re-routes. Active Co-piloting also updates the ETA on your current drive and reports changes and why.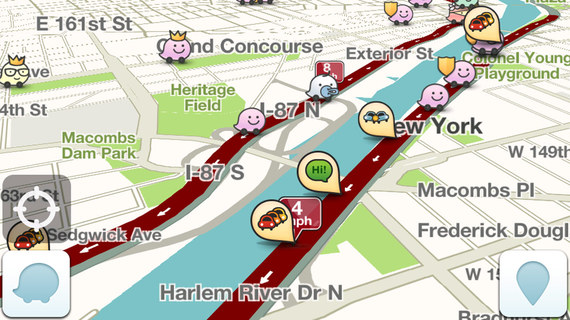 Beyond Driving Directions
In order to accurately predict ETAs, Waze must maintain a critical mass of user data in any given location. The company found ingenious ways to encourage users to keep Waze open, active and sending data back. Waze allows user to actively report common trip incidents including Police, road closures, hazards on the road, accidents, red light cameras, and even gas prices. All of these are reported to and then verified by other Waze users.
This additional information makes Waze more than just an excellent mapping solution and turns it into an invaluable travel companion for any trip.
Driving Becomes a Social Game
Waze rewards users with points, ranking and special driving icons for being active members of the community. I have had several colleagues report (with the appropriate amount of guilt) that they feel a sense of satisfaction to be the first to report a road event. Using the app earns the user points, and reporting incidents gets users even more points. It even displays your rank relative to your Facebook friends.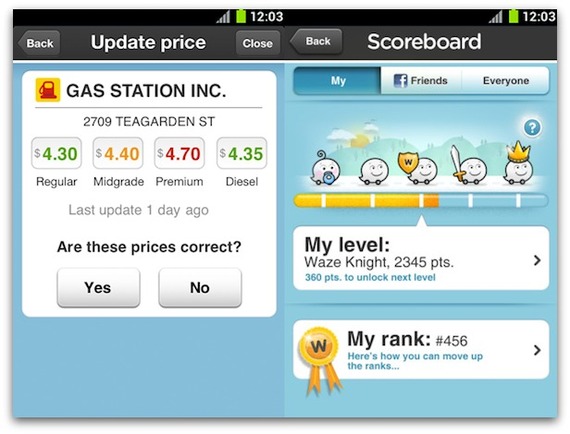 Bon Voyage Waze (or Buy-Buy Waze)
In June 2013 Google bought Waze for $966 million. Its a fascinating acquisition which is discussed in more detail in another post The Next Mobile Frontier: The 'iCar'? It is not clear how much of Waze's tech has been integrated with Google Maps but one thing is clear: Google is watching this valuable data very closely.
Shazam's origins go back further than you might think. It was launched all the way back in 2002 in the UK as a phone-based service known just as "2580" which was the shortcode customers dialed from their mobile phones to get music recognized. 2580 would "listen" for 30 seconds, then hang up. A text message was then sent to the caller containing the song title and artist name. Later, the service began adding hyperlinks in the text messages which would allow the users to download the songs online.
Debuting on the iPhone 2 in July 2008, Shazam may be the oldest third-party app on most peoples' mobile phones. As almost everyone knows, Shazam is an amazing app that can identify a vast array of songs by using your phone's mic. It can reliably identify songs with only a few seconds of music play even in a noisy restaurant or bar. Slate's Farhad Manjoo put it best by saying Shazam is the, "closest a cell phone can come to magic."
Despite the ubiquity of this long-standing app, it's still remains one of the most impressive technical accomplishments on mobile and how this ancient, 9-year-old tech works is just fascinating.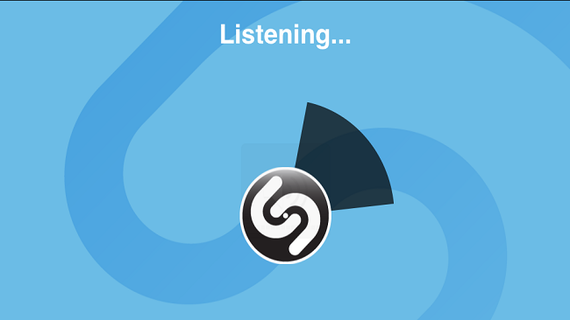 Shazam's servers analyze up to ten seconds of music (at least 5 seconds are needed to make a match) by recording a sample and creating an acoustic fingerprint. This digital summary of aural information includes characteristics like beats per minute (tempo), frequency range and acoustic resonances. Instead of analyzing all the data received Shazam's algorithms pick out just those points of the sampled song that represent the peaks of the frequency graph. Avery Wang, Shazam's chief scientist and one of its co-founders, explained that this selection for only the most "high intensity" moments makes the sampling and identification process more efficient. Once the "fingerprint" is obtained, Shazam then compares it against a central database of well over ten million songs. It is this fingerprinting and the analysis of high intensity moments that allows Shazam to recognize songs despite background noise.
With more than 450 million worldwide-users, how Shazam makes a profit may still seem like a mystery. Though the iPhone version may be the Shazam you know best, it still represents only 20% of the company's offerings, and was the first app they ever offered for free. In-app ads and a percentage of each song purchase users make through the app have made the free app a huge success. They're also adding more services, a recommendations engine, social sharing and weekly hits charts.
Amazing apps come and go like radio hits we all love but a rare few become all-time classics. It is safe to say Shazam is one of those rare apps that has and will withstand the test of time.
Apple's iPad Game of the Year award for 2010.
Osmos is a 2009 game developed by Canadian developer Hemisphere, and unlike any video game most have ever played. This incredibly complex and interesting game stretches and calms the mind at once. Since downloading Osmos in 2009 I have consistently returned to the game, finding it just as entertaining and challenging as I did when it first debuted.
At its heart, Osmos is based on Newton's Law Third Law of Motion: for every action there is an equal and opposite reaction. In the game, this translates to a sealed system of matter and energy based around the utterly simple goal of absorbing smaller objects to grow to be the biggest.
Rather than rewarding speed and agility like most arcade-like games, Osmos encourages calm, graceful and fluid play. Normal rules of time are removed, with the player's ability to simply slow time to a crawl, or speed it immensely as you propel yourself through the world. Osmos even added a multiplayer mode well after the app had been released. Where the single-player mode is calm and thoughtful, the multiplayer mode is fast and frenetic while still perfectly meshing with the Osmos universe.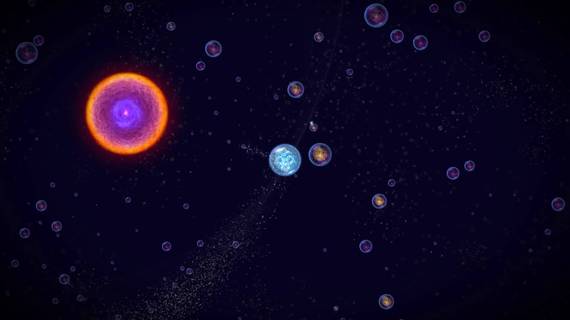 Exquisite Physics Engine Use
The physics of Osmos are exceptional, with 47 levels representing momentum, gravitation, orbital physics, projectile dynamics and even antimatter. But while the player has to take into account relatively complex ideas of momentum and mass conservation, the game nonetheless is a relaxing and almost meditative experience.
That sense of calm is largely because of the music. Electronic/ambient music flows through each level, subtle peaks dot delicate and serere electronica. True to form the music speeds slows with the manipulation of time. Regardless of tempo the tracks remain placid ambient and utterly enjoyable. Tracks are sourced from a wide range of talented artists including Biosphere, Vincent et Tristan, Loscil, Mat Jarvis (High Skies) and Julien Neto.

Simple and Unique Game Controls
The U/I is utterly simple. You tap to move your orb, and the faster your tap the faster you move and the more mass you lose. Swiping left or right slows or speeds time. As you progress through the game, your movements require more thoughtful planning and potential, but the gameplay remains disarmingly simple and pleasurable. Osmos will even suggest a trajectory for you if the move is too complicated.
Simple, beautiful, calm and heady, I have never been able to accurately communicate how delightful this app is to play. Like so many apps, Osmos must be played to be appreciated.
Related
Popular in the Community