In 2011, John Chester and his wife Molly set out to create a farm -- but not just any farm. The California couple envisioned creating one with a biological system capable of regenerating itself. And they wanted to do it without the conventional use of pesticides or antibiotics.
It was an ambitious dream, especially considering the damaged land they were working with.
"The chemical sprays had killed most all of its biodiversity. No birds, bees or butterflies," John says. "The soil was rock-hard and dead."
To transform that land would be a challenging undertaking -- an impossible one, to some. "Most farmers called our mission naïve," John says.
But one farmer didn't. Alan York supported the Chesters and became their mentor in creating a thriving, diverse sanctuary. Together, they started from square one.
"We started stocking the farm with every animal you would see in a children's book," John says. "We planted hundreds of varieties of orchard trees and vegetables. We even restored wildlife habitats. It was insane. But exciting."
Slowly, the trees began to grow. The animals (including a pig named Emma) were having babies. The farm was progressing rapidly.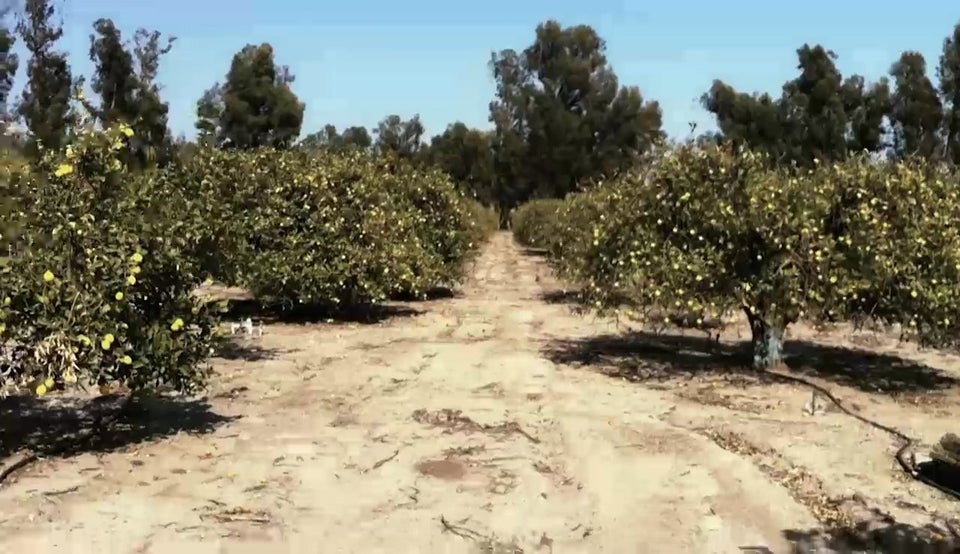 Apricot Lane Farms' 'Insane' Transformation
Then, the Chesters' idealistic vision was about to be tested in more ways than one.
"We were in over our heads," John says. "You could feel the skeptics gloating. We began to wonder if our standards were unreasonable."
Times were trying, but the rains did eventually come. And with the rain, nearly everything began to change.
"As the soils got healthier, the birds and the insects showed up," John says. "The engine of the farm's ecosystem and been restarted."
John and Molly's motivation was refueled, too, replacing their feelings of embarrassment and defeat.
"We knew we couldn't just stop, because an idle position would not have provided us with answers," John says. "Our answers were found in the rhythm and flow of nature's forward motion."
Today, Apricot Lane Farms is truly thriving and maintains a well-balanced ecosystem. The ducks help cull the snail population, the sheep mow the orchard grass, the chickens keep the pasture clean, the horses help move the cattle and every animal provides fertilizer. Ultimately, the Chesters' dream has become a reality.
"We arrived at a place far greater than we could have imagined," John says.
Another inspiring worker behind Apricot Lane Farms: