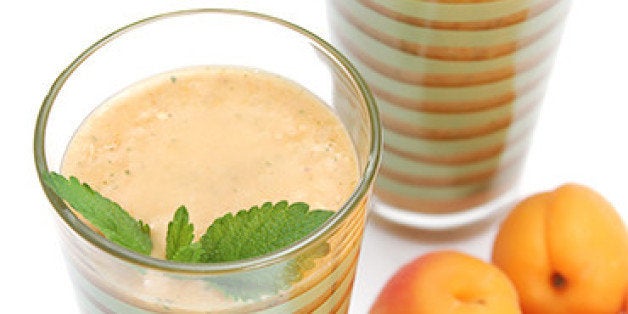 This smoothie is all about the marvelous flavor of ripe apricots. The roasted almonds and almond milk add a nutty flavor to the drink, without making it rich... and the lemon balm infuses it with its delicate herbal essence.
The smoothie is refreshing, light and incredibly delicious -- perfect for breakfast or as a pick-me-up on a warm summer day.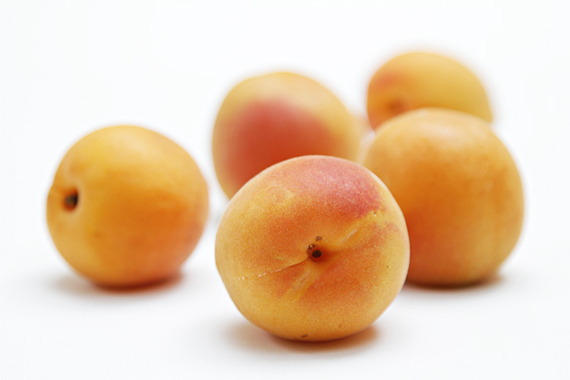 Apricot Smoothie with Almond Milk and Lemon Balm
makes 32 oz (95 cl) or serves 4
active time: 10 min
1 lb (455 g) ripe apricots (about 6 medium) -- pitted and quartered
2 tablespoons roasted, unsalted almonds
1 tablespoon fresh lemon juice
1/2 teaspoon finely grated lemon zest (use a microplane grater)
3 tablespoons honey
6 large leaves lemon balm (or fresh mint)
1 1/4 cups (295 ml) unsweetened almond milk -- chilled
8 large ice cubes -- crushed
lemon balm sprigs (or mint sprigs) as garnish
Place the apricots, almonds and lemon juice in the bowl of a food processor and pulse until very finely chopped. Add the lemon zest, honey, lemon balm, almond milk and crushed ice and process until very smooth, 1 to 2 minutes. Pour into glasses, garnish with the lemon balm sprigs and serve.