April 20 is embraced by pot smokers around the world as "weed day" each year.
When did 420 begin, and where did the term come from? HuffPost's Ryan Grim has the rundown:
It starts with the Dead.

It was Christmas week 1990 in Oakland. Steven Bloom was wandering through The Lot, that timeless gathering of hippies that springs up in the parking lot before every Grateful Dead concert, when a Deadhead handed him a yellow flyer.

"We are going to meet at 4:20 on 4/20 for 420-ing in Marin County at the Bolinas Ridge sunset spot on Mt. Tamalpais," read the message, which Bloom dug up and forwarded to HuffPost. Bloom, then a reporter for High Times magazine and now the publisher of CelebStoner.com and co-author of "Pot Culture," had never heard of "420-ing" before.

The flyer came complete with a 420 backstory: "420 started somewhere in San Rafael, California in the late '70s. It started as the police code for Marijuana Smoking in Progress. After local heads heard of the police call, they started using the expression 420 when referring to herb -- Let's Go 420, dude!"
Click here to read more on the history and meaning of 420.
Check out the slideshow below for some key facts about pot. The dogs featured in the pictures are not actually high (as far as we know).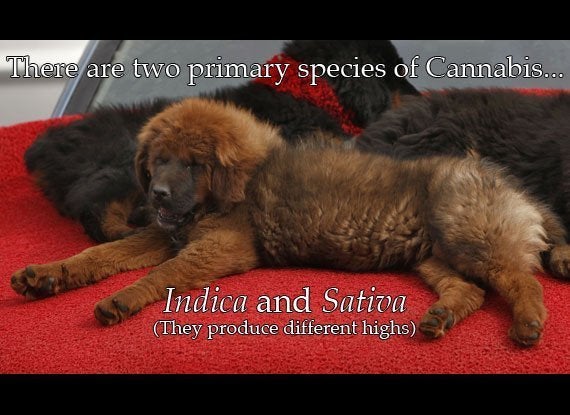 Popular in the Community