This month we're reading a novel that explores a passionate affair, an enigmatic thriller from Emma Donoghue and more.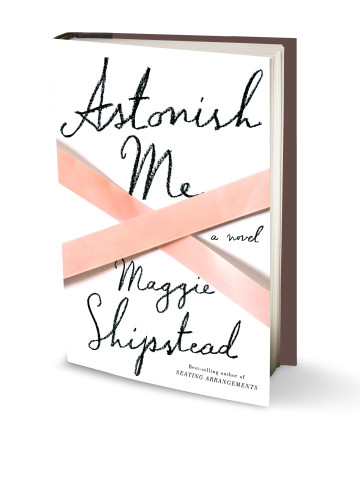 1. Astonish Me by Maggie Shipstead

January 1975, Toronto. Joan Joyce, a lackluster member of the corps de ballet, sits in the getaway car, one hand poised to turn the key in the ignition, the other ready to switch on the headlights. After a fling in Paris with the world's most famous ballet dancer, Arslan Rusakov, she has been chosen -- by Arslan himself -- to help him defect from the Soviet Union. He exits through the stage door, bolts for the car in full costume, and climbs into the backseat, and Joan smuggles him across the border, to New York City. Arslan epitomizes the physicality and star power Joan will never have, which makes her desire for him all the more potent, and poignant. Their ensuing relationship changes her "sensation of being alive," but doesn't alter her career trajectory.
Maggie Shipstead's thrilling second book, Astonish Me (Knopf), is an homage to, and exposé of, the exhilarating, punishing world of ballet; it's also a searing rumination on insecurity, secrecy, and friendship. The story line takes its inspiration from a real-life pas de deux: Mikhail Baryshnikov's passionate affair with American socialite Christina Berlin.
Shipstead juxtaposes the rigorous discipline of ballet with the recklessness of sexual desire. After becoming pregnant, Joan leaves New York, marries her childhood admirer, and moves to California, where she teaches dance. One of her most promising students is her young son, Harry, and as the years pass, his talent becomes a daily reminder of Joan's former life, ultimately forcing her to confront the decisions she's made and reckon with all she's left behind.
Though not a dancer herself, Shipstead nails the details of being perpetually en pointe: the adrenaline rush after a performance, the intimate atmosphere of the dressing room, the nagging feelings of inadequacy, the erotically charged and emotionally cruel competitiveness, and the inability to shake perfectionism long after retirement. Like a brilliant choreographer, she has masterminded a breathtaking work of art.
-- Sophie Flack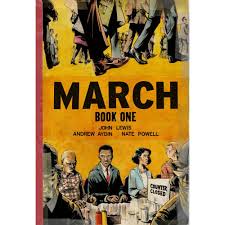 It's not often that a congressman stars in his own autobiographical comic book, but that's exactly the role Rep. John Lewis (D-GA) plays in the graphic memoir March: Book One (Top Shelf Productions). Written with Andrew Aydin and Nate Powell, the project was inspired by a 1958 comic book that chronicled Martin Luther King Jr.'s role in a seminal civil rights boycott -- and helped spur young Lewis to join the movement himself.
March is both an important first-person account for any student of the era and a riveting chronicle of Lewis's extraordinary life. An Alabama sharecropper's son -- a boy preacher whose first flock was made up of his family's chickens -- he spoke alongside King at the March on Washington when he was only 23. Less than two years later, in 1965, he co-led a group of peaceful protesters from Selma, Alabama, toward the state capitol of Montgomery. En route, he and others were severely beaten in the violence that became known as Bloody Sunday. This first book of three centers on a series of events Lewis recalls on the occasion of President Obama's 2009 inauguration, and it powerfully illustrates how much perseverance is needed to achieve fundamental social change. In this memoir, Lewis -- an elder in our midst -- speaks for all of those who paved the way and ensures that their legacy will live on.
-- Daniel Squadron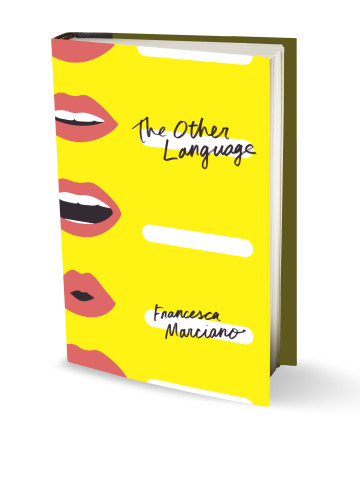 The Heroines of Francesca Marciano's The Other Language (Pantheon) take the kind of risks most of us have been conditioned to avoid. They reconnect with lost lovers, migrate to faraway lands, and forge liaisons beyond the bounds of their race, culture, and class. If they work, they generally gravitate toward artsy professions like writing and filmmaking -- nothing associated with job security.
Marciano is an apt guide to these exotic lives, having lived on three continents and pursued serial careers as a filmmaker, a screenwriter, and a novelist. Not all of her protagonists endear themselves to the reader -- some are whiners; others, liars -- but she engages us so intimately with them, we do not tire even of their foibles. (They, on the other hand, often grow weary of one another.)
The title story establishes the cosmopolitan, faintly nostalgic atmosphere that permeates Marciano's prose. Emma, an Italian teen on a family holiday in Greece, devoutly hopes that by mastering English and strengthening her swimming skills she will one day attract Jack, a beguiling British boy vacationing at the same beach. Yet she discovers, first as an adolescent and then as an adult, that fluency in a language doesn't guarantee her yearnings will be heard, much less understood.
Frustrated communication, whether the consequence of a Skype encounter or a tête-à-tête, is a recurrent theme, as is the quest for the elusive person or place that allows one to feel at home. In Marciano's nuanced emotional universe, a foreigner is likely to consider herself an outsider no matter how long she's lived elsewhere -- especially if she still dreams in her mother tongue.
-- Amy Fine Collins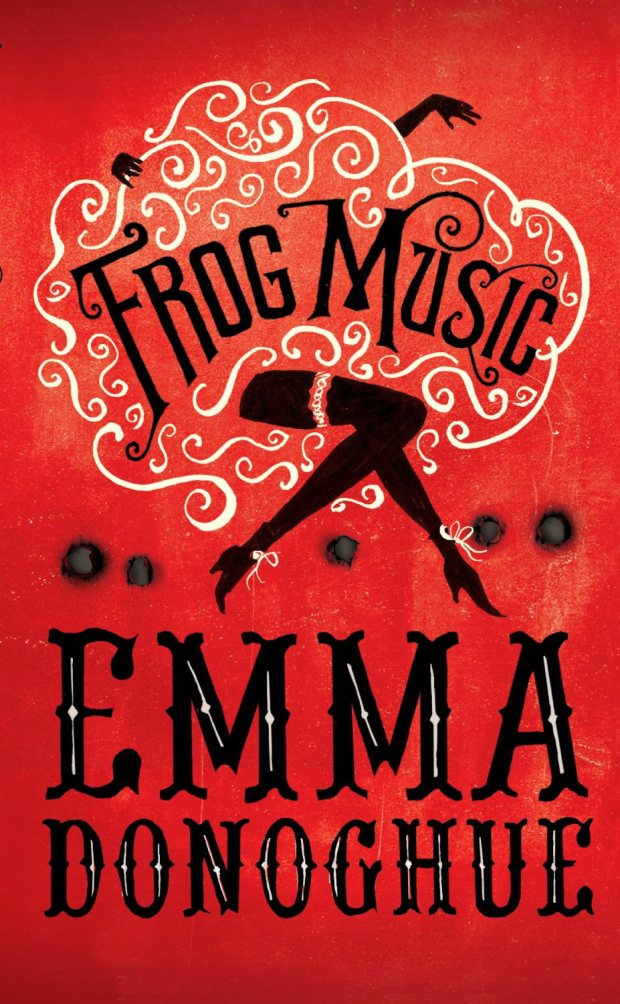 Based on a real, unsolved crime, Frog Music (Little, Brown) opens with a blast of bullets shattering the night quiet. Emma Donoghue's eighth novel, her first since 2010's eerily quirky best-seller Room, is a riveting literary thriller revolving around a brief, unlikely friendship that ends with one woman dead and the other transformed. In 1870s San Francisco, professional frog hunter Jenny Bonnet is slain just inches from Blanche Beunon, a French burlesque dancer and prostitute. The story alternates between the weeks leading up to the shooting, when the women become acquainted after Jenny nearly runs over Blanche while riding a bicycle, and the immediate aftermath, during which Blanche discovers that her infant son has disappeared. For three frantic days, she searches for her baby, seeks justice for Jenny, and lives in terror of becoming the killer's next victim. Donoghue brilliantly conjures the chaos of a boomtown in the grip of both a heat wave and a smallpox epidemic; her cast of colorful lowlifes includes the freeloading Arthur and his sycophantic best friend, Ernest. But it's Blanche and Jenny who hold our attention. The insouciant Jenny dresses and picks fights like a man and remains an enigma until her death, when shocking details of her life emerge. Blanche is equally complicated, simultaneously passionate and calculating. Performing a lewd dance, "a surge of heat goes through her.... Every dip, sway, pout, wiggle, grind, she converts into greenbacks in her head. That gives extra vim to her movements; burnishes the shine of her eyes." Long driven by vanity and selfishness, in a crisis Blanche awakens to nobler instincts. Frog Music begins with a mystery: Who killed Jenny? But it enthralls with two other questions: Who was Jenny? Who will Blanche become?
-- Karen Holt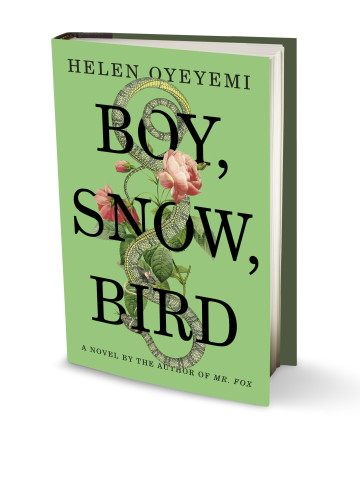 When Boy Novak arrives in the sleepy New England town of Flax Hill in the winter of 1953, she's on the run from her abusive father, a rat catcher on Manhattan's Lower East Side. After slowly settling in to her new community, 22-year-old Boy marries Arturo, a widower, and becomes the stepmother to his beautiful raven-haired daughter, Snow Whitman, adored by everyone in town. When Boy gives birth to her own little girl, Bird, the baby is noticeably dark-skinned -- revealing that Arturo's family, assumed by Flax Hill's residents to be white, are actually light-skinned African Americans. To avoid the inevitable comparisons between the half sisters, Boy sends Snow away to be raised by her aunt.
In Boy, Snow, Bird (Riverhead), Helen Oyeyemi spins a surreal retelling of the Snow White story, embedding West African folklore into the familiar plot line to consider what beauty means to its beholder -- and to those who behold it in the mirror.
The novel is narrated first by Boy, then by the precocious and sharp-tongued Bird, and then again by Boy -- who, in reflecting on the state of black-white relations in the 1960s, says, "It's not whiteness itself that sets Them against Us, but the worship of whiteness." Oyeyemi's superbly inventive novel examines the thorniness of race and the poisonous ways in which vanity and envy can permeate and distort perception.
-- Abbe Wright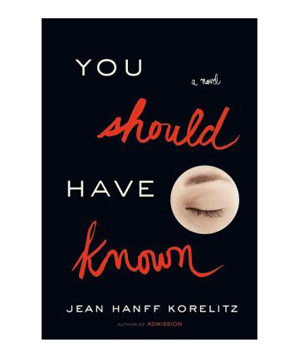 A provocative thriller in which a family therapist who's written the book on how to avoid romantic mistakes finds that she may have missed some warning signs about her own husband and determines to reinvent her life.
-- Abbe Wright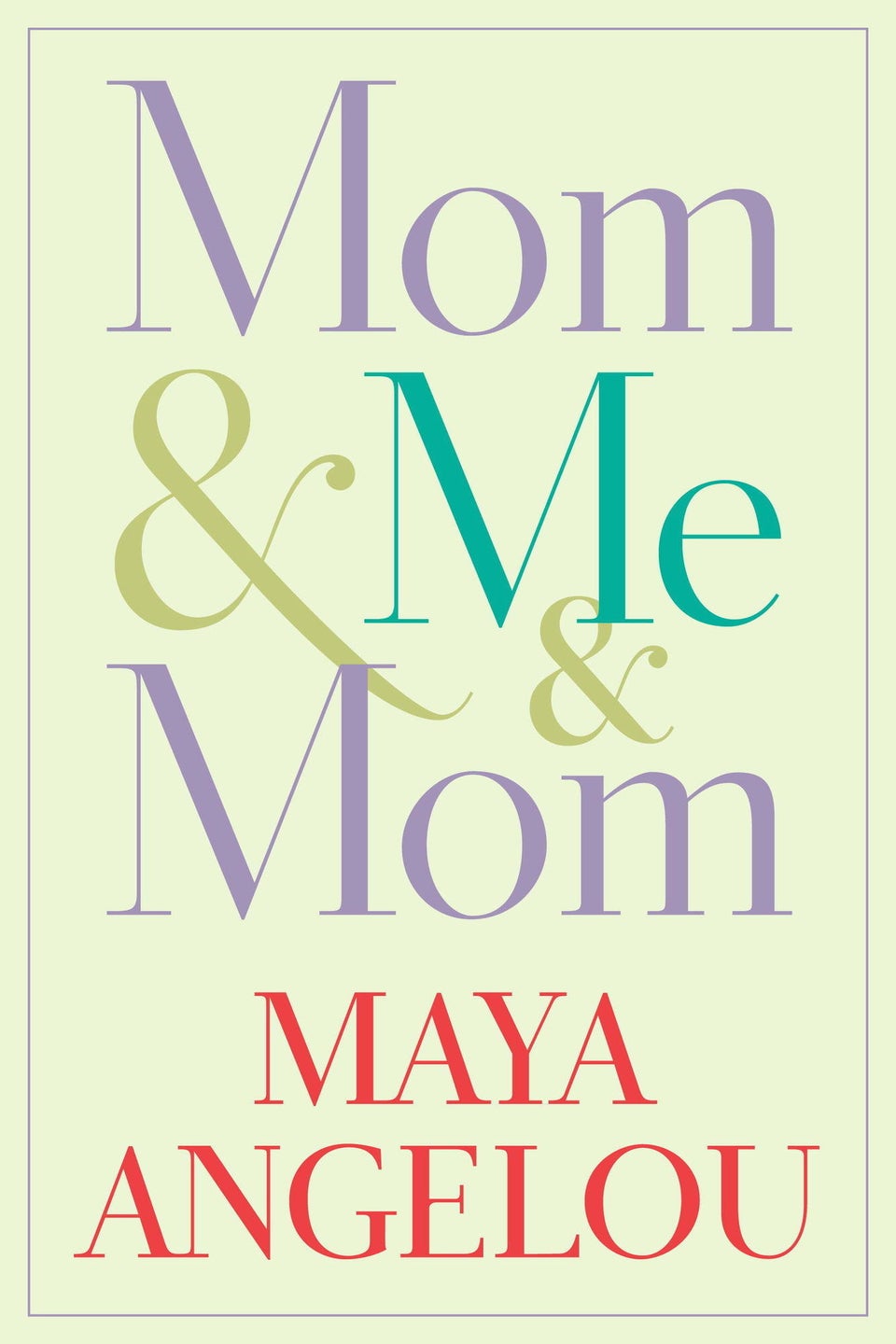 40 Books To Read Before Turning 40