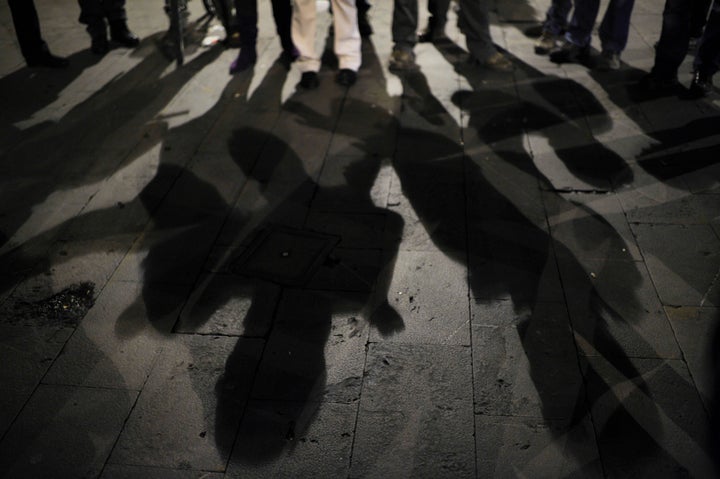 April Nonfarm Payrolls were disappointing, again, up 115,000. This was well below a consensus of 160,000. The U-3 general unemployment rate measure fell from 8.2 percent to 8.1 percent. The broad U-6 unemployment measure, that includes involuntary part-time workers and the marginally attached, remained unchanged at 14.5 percent. The April unemployment rate decline is likely driven by people who are out of work but have stopped looking. They have stopped looking as their unemployment insurance has run out. Thus, job growth is weak and the unemployment rate is being pushed down as people exceed their unemployment insurance benefits.
Across major sectors there were few areas of major net hiring. Government employment declined by 15,000 jobs led by local government education employment, decline of 10,700 jobs. Administration and waste services were particularly strong, contributing 32,300 jobs, or 28 percent of net new jobs. Generally the service sector was not strong enough to generate significant job creation. The labor force participation rate was down to 63.4 percent. Our 20-year average labor force participation rate is 65.8 percent. This suggests that we are not getting historic levels of labor force participation and that the persistent weak labor markets have economically marginalized a growing section of the population.
The first quarter of 2012 has been a wild ride. After an inexplicably strong late 2011 and early 2011 the flow of macro data has turned dramatically less encouraging. It is not so much that the data flow is bad, although some data is clearly weak. It is more that a growing enthusiasm and confidence about recovery is waning as winter passes into fall. This will mark the third year in a row if we continue in this direction. Productivity is leading this charge. We have seen recent strong growth come under growing pressure. Economic theory and history strongly pointed to this likelihood and now the data flow is confirming it. Folks have been doing more for less for an awful long time. This is likely over. This will place pressure on profit share and growth going forward. However, it may actually help boost job numbers from their recent lows.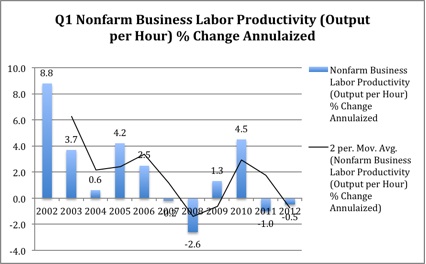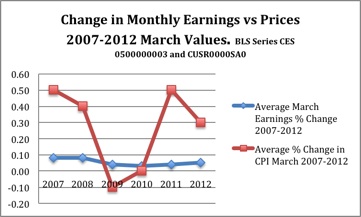 A fair portion of the pessimism and weakness we keep seeing from consumer land emerges from the mismatches between rising prices and productivity with stagnant wages and elevated unemployment. There are a million ways to show this. The persistence of lower earnings growth with higher productivity and price growth offers a window into public malaise and difficulty getting the economy onto stable footing. This compounds with poor labor market performance. Wages and wage growth is low or negative. This acts as a drag on the 91 percent of Americans with jobs.
Related
Popular in the Community