Are April showers bringing you down? Here are eight incredible indoor pools that you can enjoy no matter the weather. It may be April Fools' Day, but whoever buys one of these homes will be making a wise investment in some fun and relaxation. Each of these pools is in an amazing home that is currently on the market, so it could be yours -- if you have the cash.
1. A "staycation" doesn't look so bad from this angle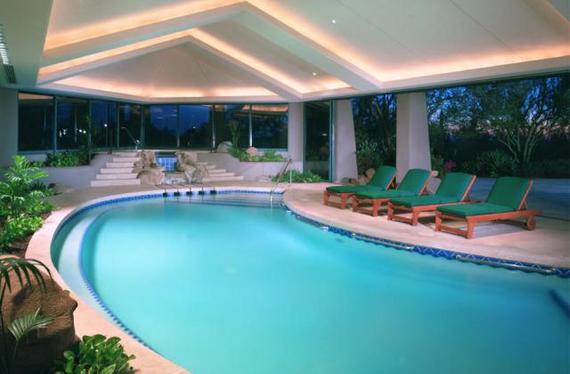 Address: 9422 E Happy Valley Rd.
City: Scottsdale, AZ
Price: $8,950,000
Listed by: Robert J Hassett, Russ Lyon Sotheby's International Realty
It may not be an infinity pool, but you'll want to stay in it forever. This amazing pool palace is just a drop in the bucket of incredible features at this 20-acre estate. The 10,000-square-foot home also has an indoor tennis court, a hot tub, a guest house and fantastic views!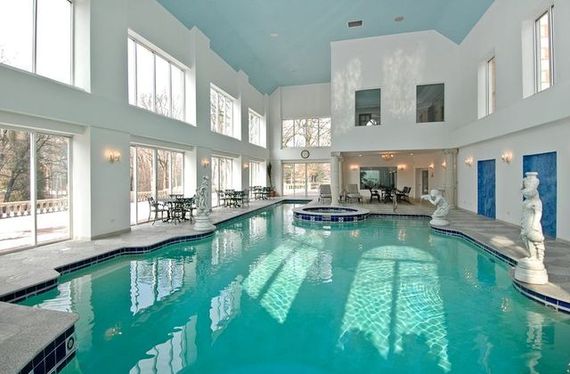 Address: 94 Hawthorne Rd.
City: Barrington Hills, IL
Price: $5,999,999
Listed by: Caroline Boskovic, Prudential Rubloff
This indoor pool, decorated with statues and plenty of natural light, isn't the only attractive thing about this property. The massive 33,500-square-foot estate also has a stocked fish pond, a barn and a 1,300-bottle wine cellar -- so you can sip AND dip!
3. Roman bathhouse or modern indoor pool?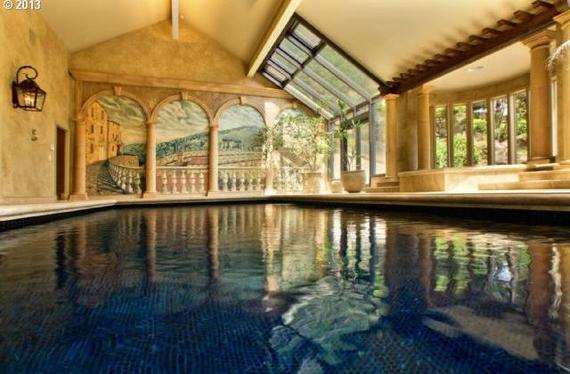 Address: 19525 Johnson Rd.
City: West Linn, OR
Price: $3,850,000
Listed by: Terry Spargue, Luxe Platinum Properties
Take a decadent dip in this divine lap pool. You can almost imagine Aphrodite herself going for a swim! Other parts of the home are good enough for the gods as well. The estate boasts 11 acres and features a home theater and breathtaking views. Hey Marco, good luck finding Polo!
4. Where Texan royalty would go to cool off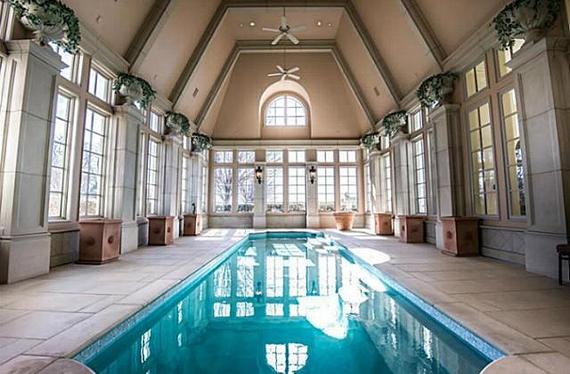 Address: 1851 Turbeville Rd
City: Hickory Creek, TX
Price: $35,000,000
Listed by: Rogers Healy, Rogers Healy and Associates
They say green is the color of money, but it's looking pretty blue from here. If the owners get sick of this pool, they can always switch to the other one ... outside! In addition to an indoor AND outdoor pool, this amazing mansion also has a bowling alley, fitness room and a tennis court. This 36,630-square-foot estate also has four dining rooms, six bedrooms and 10 bathrooms. So many choices!
5. A lap pool, Lautner-style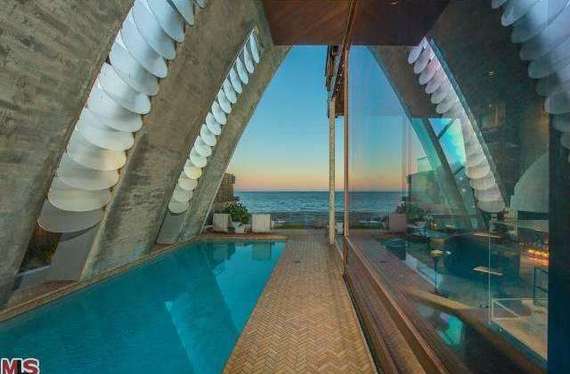 Address: 78 Malibu Colony Rd.
City: Malibu, CA
Price: $22,000,000
Listed by: Cory Weiss, Douglas Elliman
What's better than going for a dip in the ocean? Going for a dip in your futuristic pool afterward! This impressive architectural design is one of John Lautner's amazing masterpieces. The pool area alone is a work of art, but the rest of the home is just as wow-worthy. It sits on 37 feet of sandy beach, and has a large beach deck and a grassy yard. How many laps do you think Michael Phelps could do in this pool?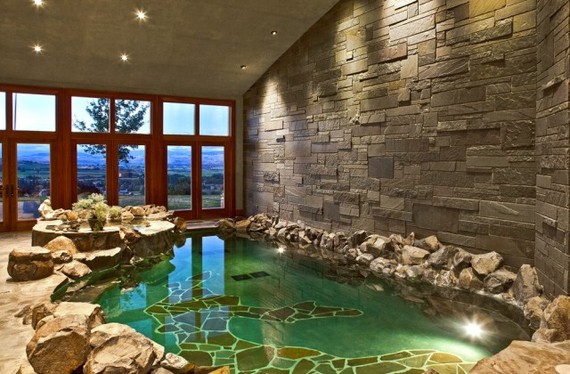 Address: 280 Orion Rd.
City: Ellensburg, WA
Price: $11,500,000
Listed by: Betsy Terry, Ewing & Clark, Inc.
Green with envy yet? It may look like a pond, but you can't see any wildlife from here. This indoor bay isn't the only body of water at this estate; the home also has an outdoor swimming pool paired with beautiful views of the mountains. But, once you're done relaxing in one of the pools, you may have to get back to work at one of the three barns on this property, which has a whopping 155 acres of land!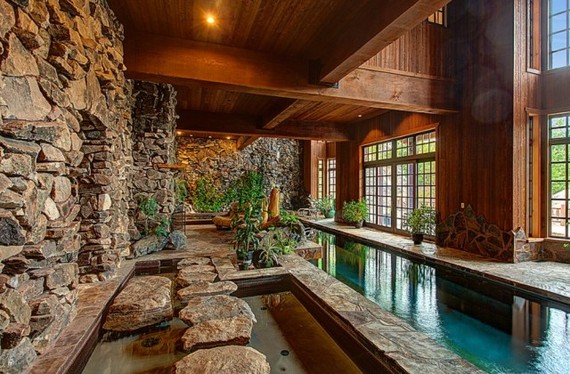 Address: 7535 Highway 20
City: Anacortes, WA
Price: $9,800,00
Listed by: Moira Holley, Realogics Sotheby's Int'l Rlty
You'll never want to dry off after diving into this pool. This magnificent room made of stone and wood is the perfect place for optimal relaxation. Even if you're not in the mood to get wet, just being in the area might help you find your "center." The owner of this home can certainly "ohm" it up in this natatorium!
8. Slide on in ... all year round!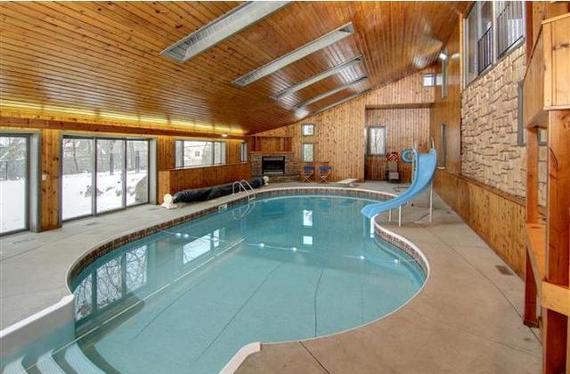 Address: 1063 Langston Ct.
City: Shakopee, MN
Price: $789,000
Listed by: Gary Hilgers, RE/MAX Advantage Plus
This one is for the kid in all of us. Listing photos reveal the winter weather, but the lucky owners of this palace get to take a dip, snow or shine. Minnesota winters would fly by with this wet wonderland.