Ryan, wearing a white top and glasses in the video above, can be seen looking around the room and shaking her head as Spicer expanded on his comments that Hitler "didn't even sink to using chemical weapons."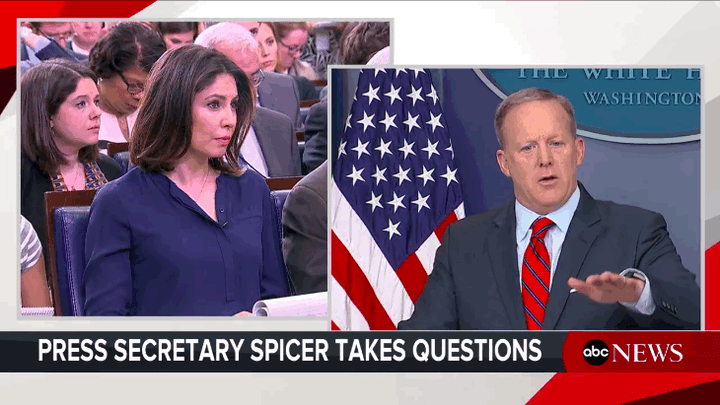 Spicer was comparing the Nazi leader's actions to those of Syrian President Bashar Assad while discussing last week's chemical attack in Idlib Province.
"[Hitler] was not using gas on his own people in the same way that Assad is doing," Spicer said, saying Hitler "brought them into the Holocaust centers," apparently referring to the gas chambers.
Washington Post reporter Ashley Parker had an equally notable eyebrow raise:
Spicer was criticized last month for telling Ryan to stop shaking her head while he answered a question about an investigation into the Trump administration's ties to Russia. Spicer said he was "astonished" people were upset over the incident, saying he didn't treat Ryan any differently than any other reporter.
Spicer initially tried to walk back his Holocaust comments. But in an interview with Wolf Blitzer on CNN Tuesday, he acknowledged, "I mistakenly used an insensitive reference to the Holocaust. For that I apologize, It was a mistake to do that."
This story has been updated to include Sean Spicer's apology.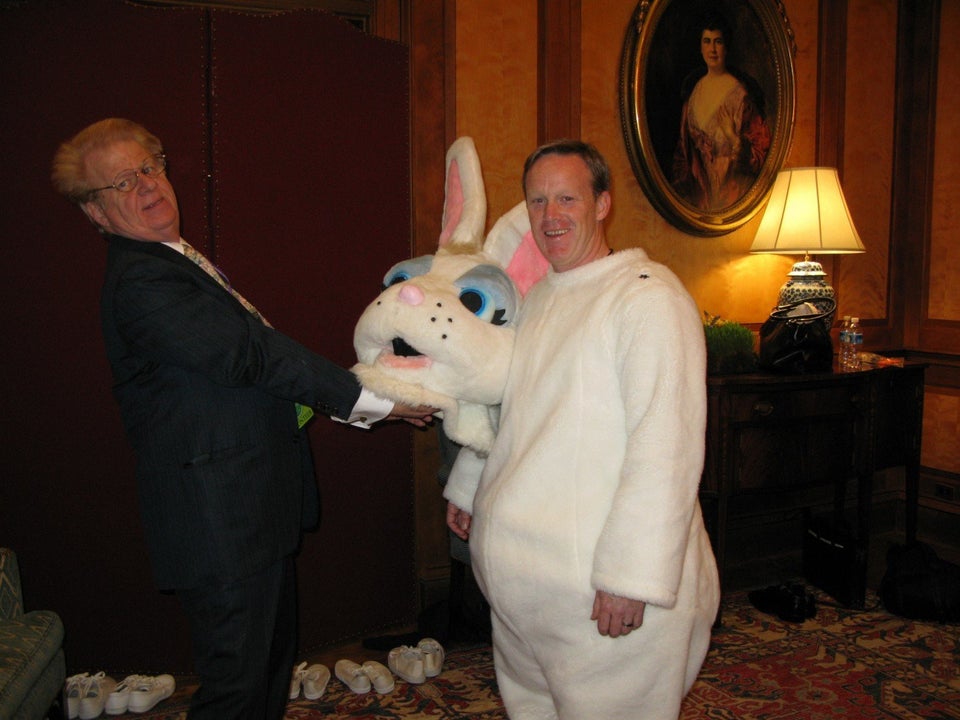 Sean Spicer Was The White House Easter Bunny
Popular in the Community